I'd like for my zap to run at, say, 2 specific times each weekday.

I know I can use Schedule by Zapier -> Every Day but for the "Time of Day" field can I enter 2 specific times? If so, what is the correct format?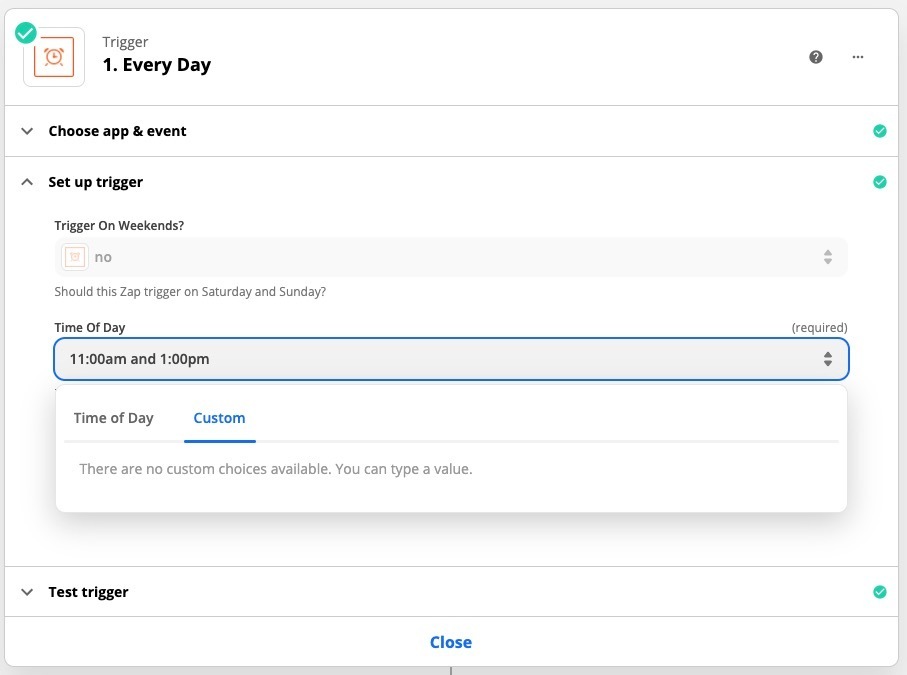 So far I've tried
   11:00am, or 1:00pm
but the zap only ran at 11am and ignored the 1pm time.

If I can do this without consuming additional tasks then Zapier would be great.