Has anyone been able to successfully automate sending a SurveyMonkey survey using an Email Collector with an embedded the first question?
 
I'd like to make use of the feature to embed the first question in the email, but when I use the [FirstQuestion] variable, it isn't included, I just get the survey link.  When I send the email collector from SurveyMonkey, the embedded question works fine.  How do I include this with the automation?

Also, the behavior is very odd.  When I manually construct an email message with the explicit [Privacy], [FooterLink] and [OptOutLink] declarations in addition to the [FirstQuestion] I just lose all the HTML formatting.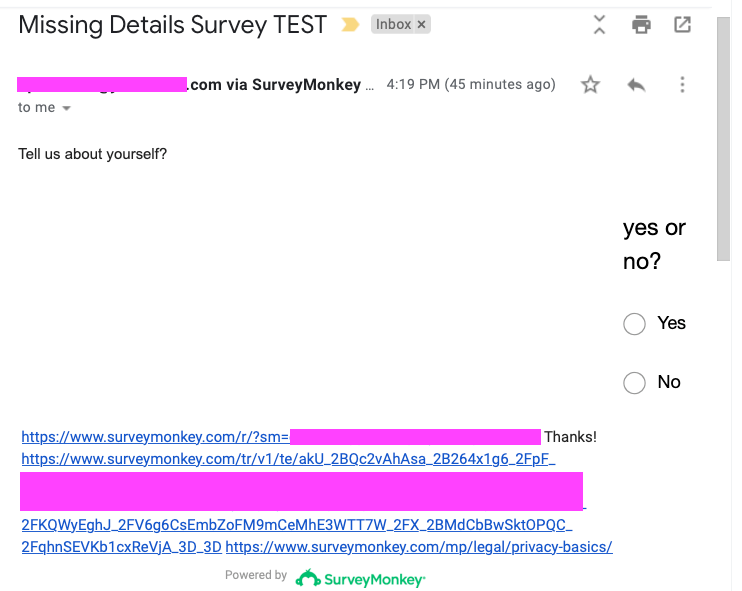 I even tried taking the HTML returned from the form and adding bracket enclosures to the "...Links" but got a msg that jinja formatting wasn't supported.
Anyone know what is going on here?