Hi- I'm using PandaDoc document completion as the trigger in my zap.
The test data, however is out of order, so I'm having to go in and push the data through manually as a test.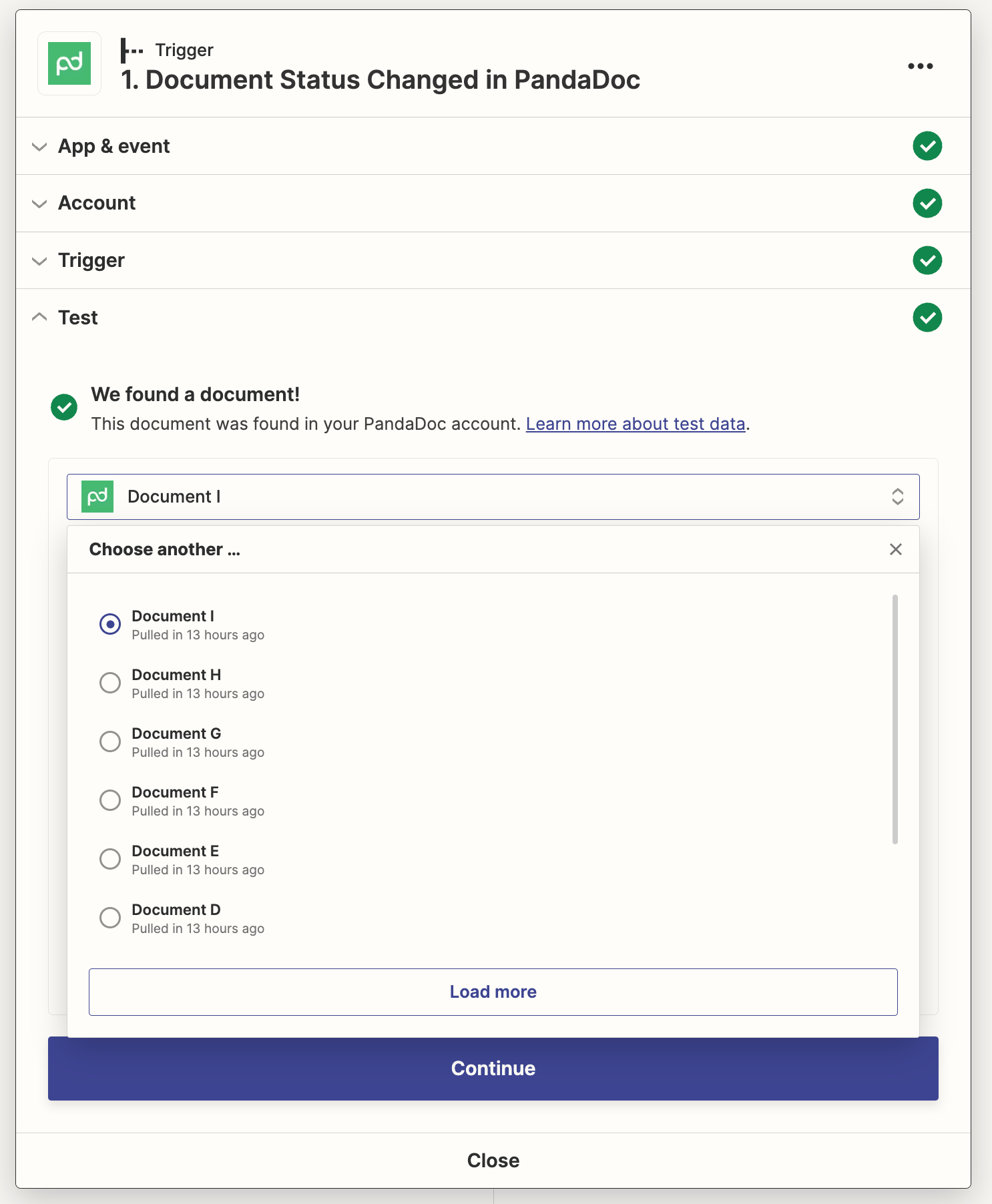 I'm unsure if this is a zapier issue or a PandaDoc issue. The actions are being triggered based on which document is being completed to start onboarding.