I manage students in Airtable and email them from Mailerlite, using Zapier to connect between the two. I have two Zaps: one to add students to a Mailerlite groups, and another to remove them.
The Zap that is supposed to remove students from a group keeps triggering at the same time as the one that adds them (but it runs into an error, so thankfully no harm done: I just get an annoying amount of error emails from Zapier).
The adding zap is watching a 'time last edited' field; the removing zap is watching a DIFFERENT 'time last edited' field. I've checked and double-checked: the removing 'time last edited' field is NOT updating. I tested and retested the Zap, but when testing it (correctly) can't find the records it triggered and errored over just minutes ago.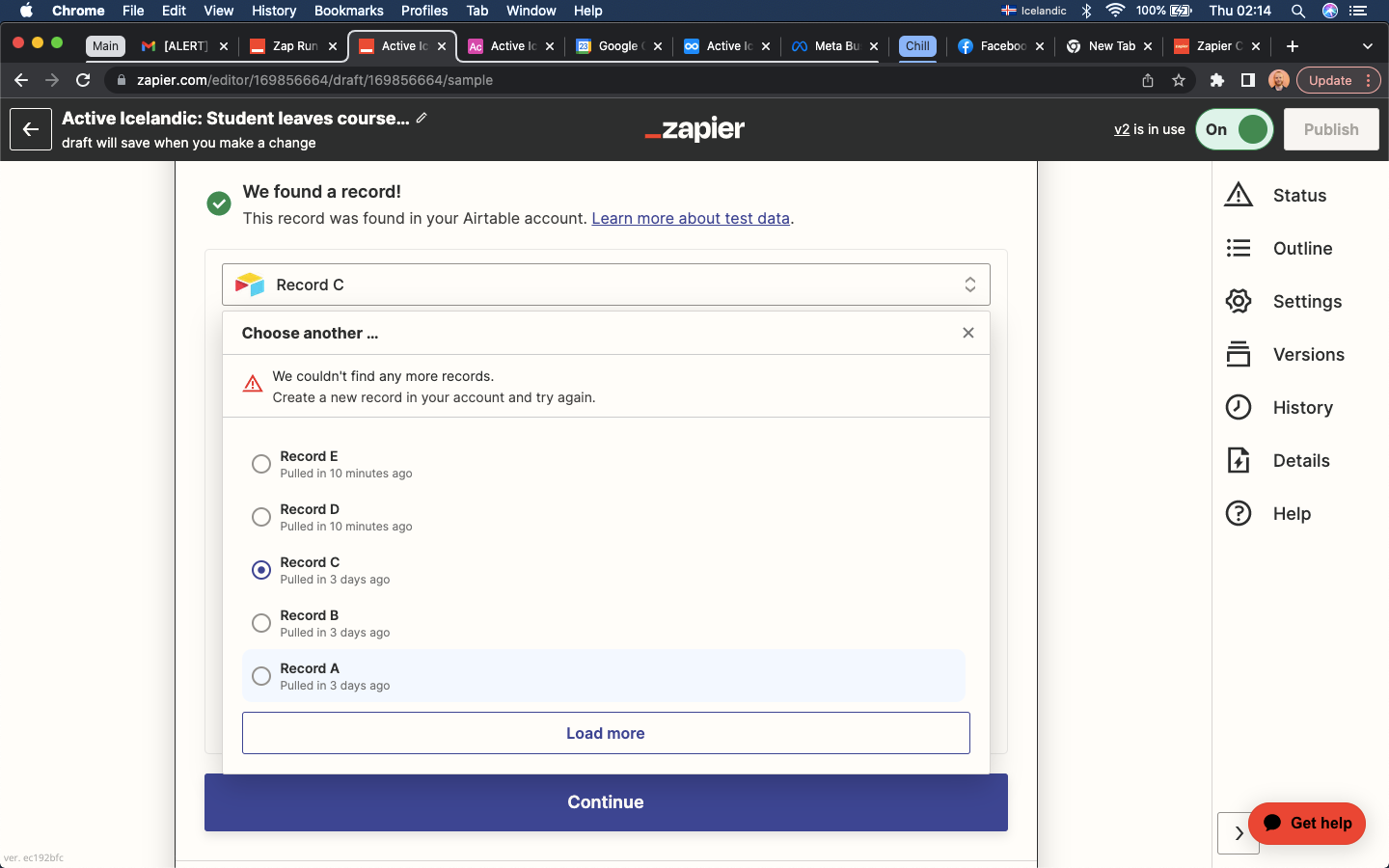 Any ideas?