Hi,
I'll start by saying that I saw several answers about this issue in the Zapier community, alas my problem has not been solved yet.
I'm trying to zap a Google Forms file with a Templated Google Docs file.
I'm using a team G-suite.
and I'm certain that I created the template file correctly,
Nonetheless - when I'm about to locate my file I have no results to choose from: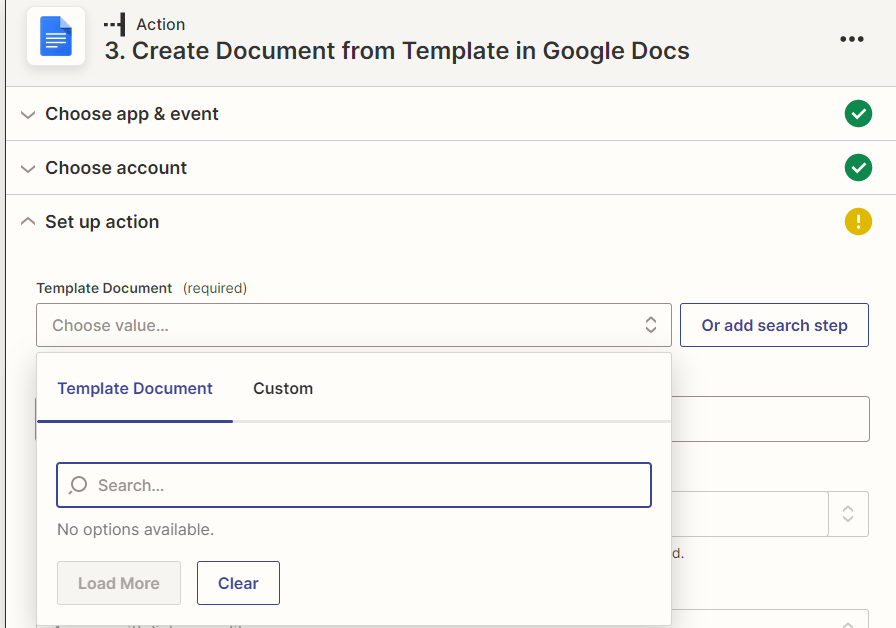 and if I'm adding a Search Step, and looking for the folder in which the template file is located in, in the section of the Document Name (in which, I figure, that I'm suppose to insert the template name) instead of having normal options, I'm getting a dropdown with the trigger columns, like this: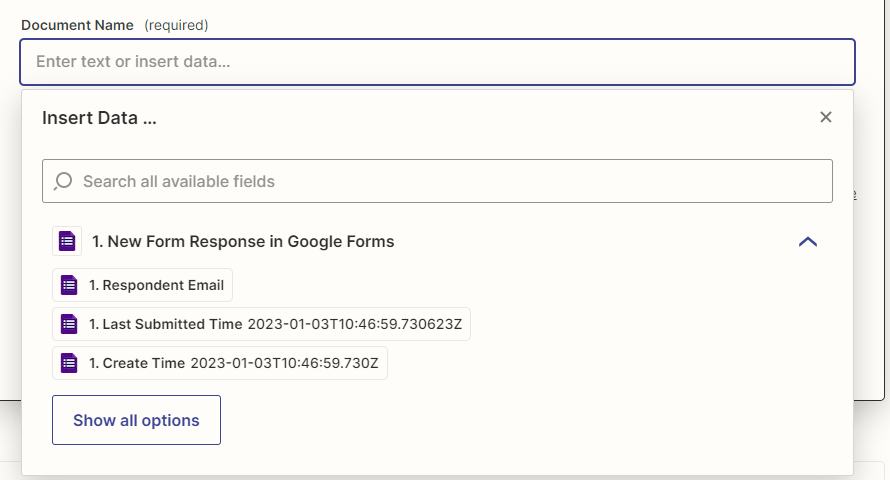 That's very odd, and at this point I don't really know if I'm doing anything wrong.
The solutions I read in the Zapier community that I tried so far with no help at all:
Moving the temp file to the general root folder or a sub-folder - neither worked.
Insert the ID of the temp file instead of the name - didn't work either
Moving my temp file away from a shared team space, to My Drive - nope.
at this point I'm very frustrating and have no clue for how to proceed :(
Thanks in advence.