Hello!
I am a new user, but the interface seems pretty intuitive. However I can't seem to get my zap to work at all. 
I have added 2 integrations, Dropbox, and OneDrive. 
On Dropbox I have a folder and file:    Apps/Raindrop.io/Export.html
On OneDrive I have a folder:    Backups/Raindrop.io/
The export file gets updated to Dropbox when I trigger a manual backup within Raindrop.io application.
I would like to copy: Apps/Raindrop.io/Export.html to Backups/Raindrop.io/

Here is what happens when I try it:​​​​​.
On the Drobox side, the file is detected properly: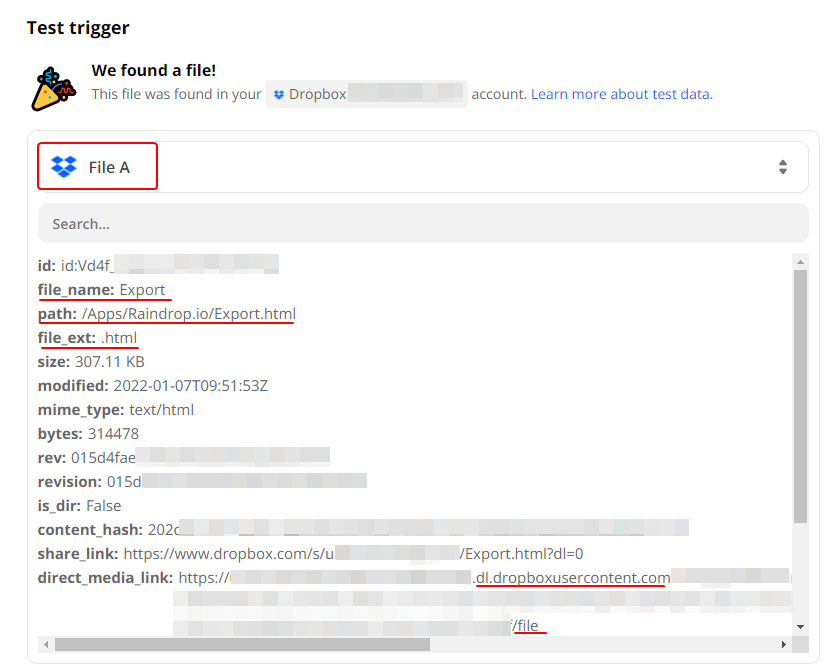 Next, on the copy to OneDrive side: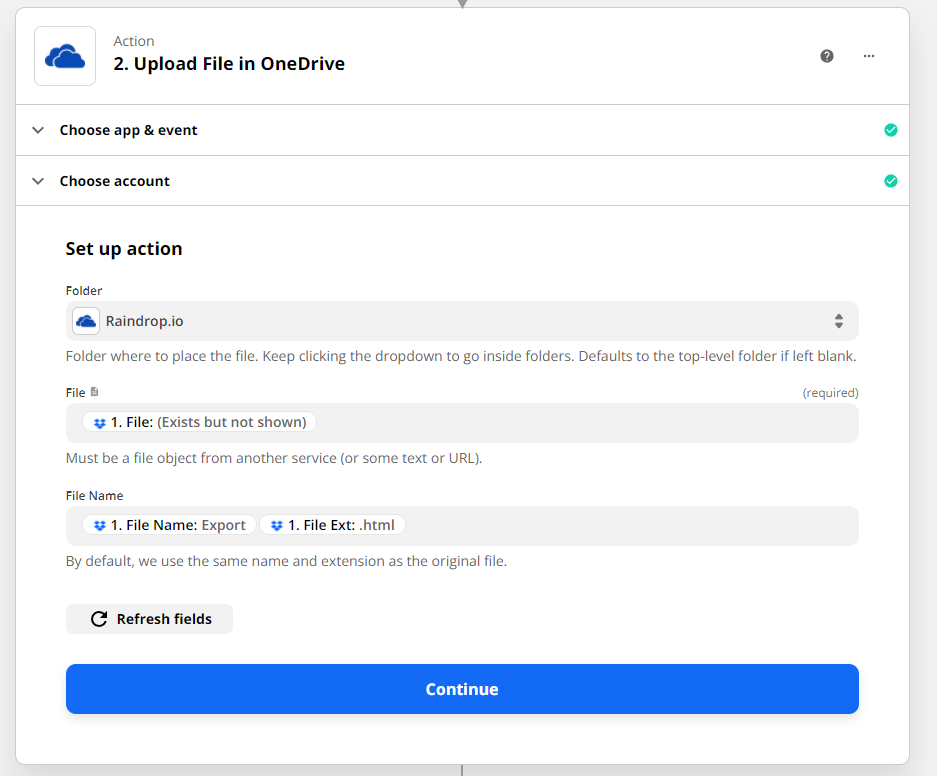 Next, I tested the action and got this back:
I tried alternatively to do it like this as well: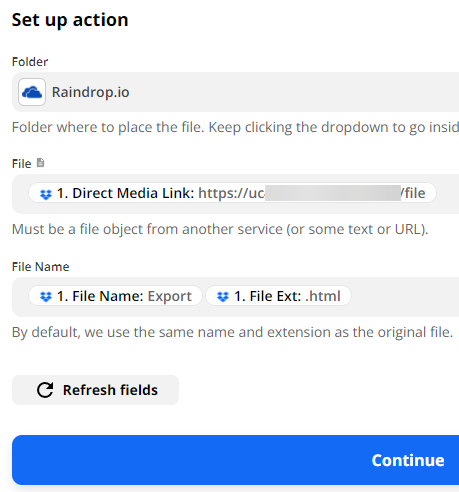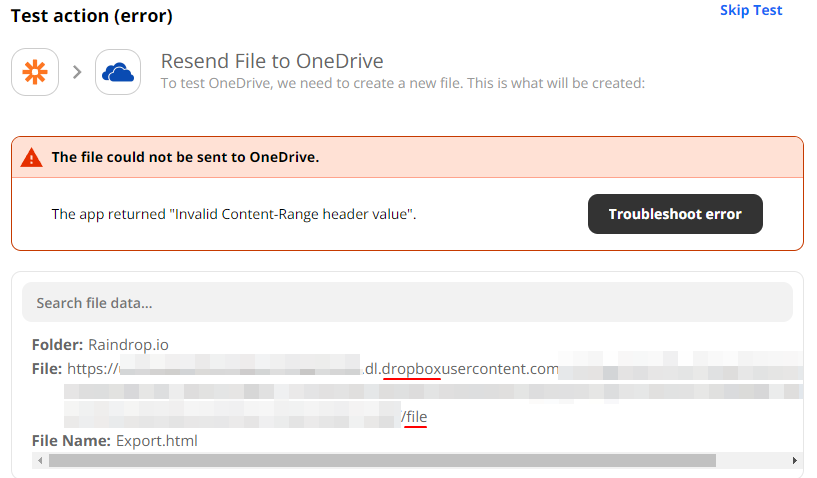 Sorry if this is super obvious or something, but I don't seem to understand the problem. 
Messing around with it by manually specifying the name Export.html I end up with a file named Export.html in the OneDrive folder, which is only 1 KB and has the contents as literally 'Export.html' also.

Your assistance is appreciated.
‍