Hi, I have an email to email zap that is set to trigger on a new attachment, then action is to send an email with that attachment somewhere else. I have 103 of these zaps built.
The emails will come in only one time per month. However, all of my zaps randomly kicked off today (3 days after the last time they sent). 
Does anyone know what might have causes this? An example of one of my zaps is copied below. All of the zaps I have built are identical to this one.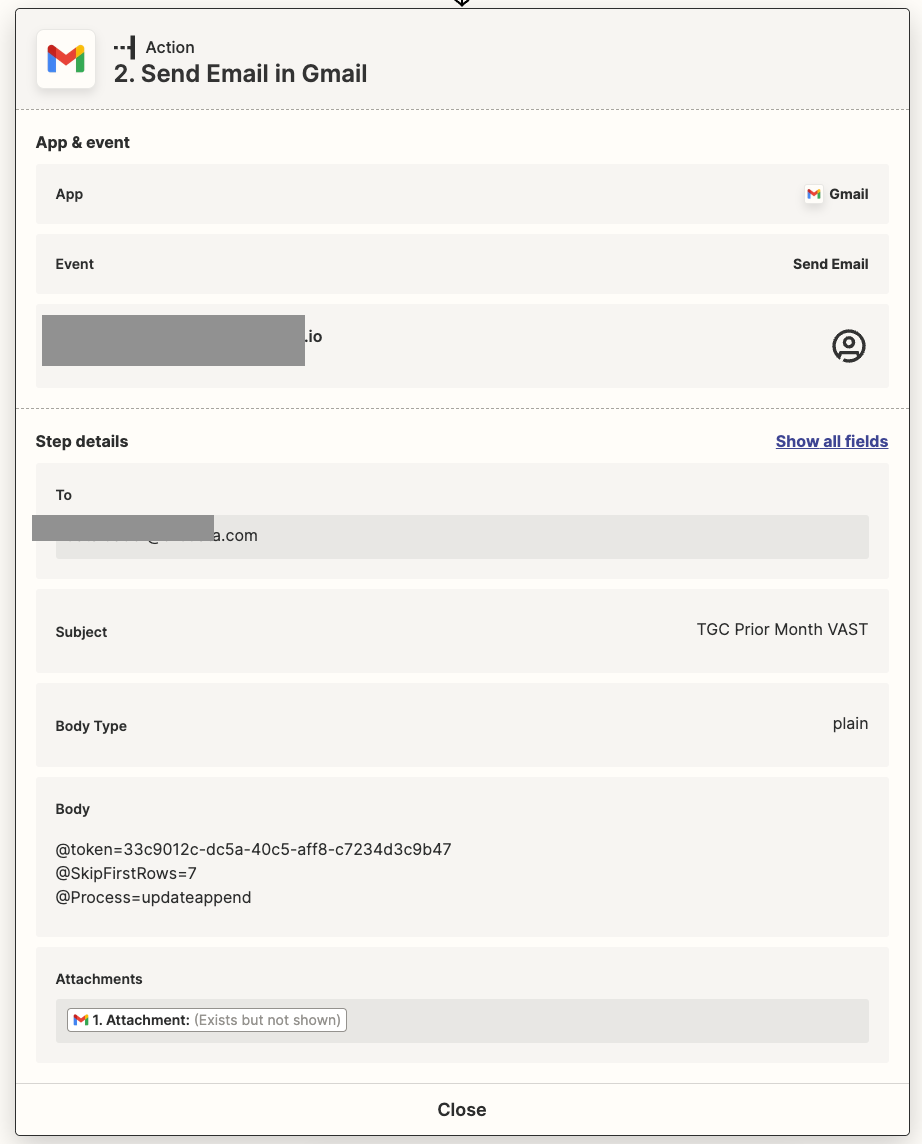 Thank you!!