Hi Zapier community!
I've selected the Wordpress Zapier app and have been trying to login to a clients Wordpress account to begin building my Zap. However, each time log in (with the correct credentials) I receive the following error message:
authentication failed: Error parsing response. We got: "<html> <head> <META NAME="robots" CONTENT="noindex,nofollow"> <script src="/_Incapsula_Resource?S"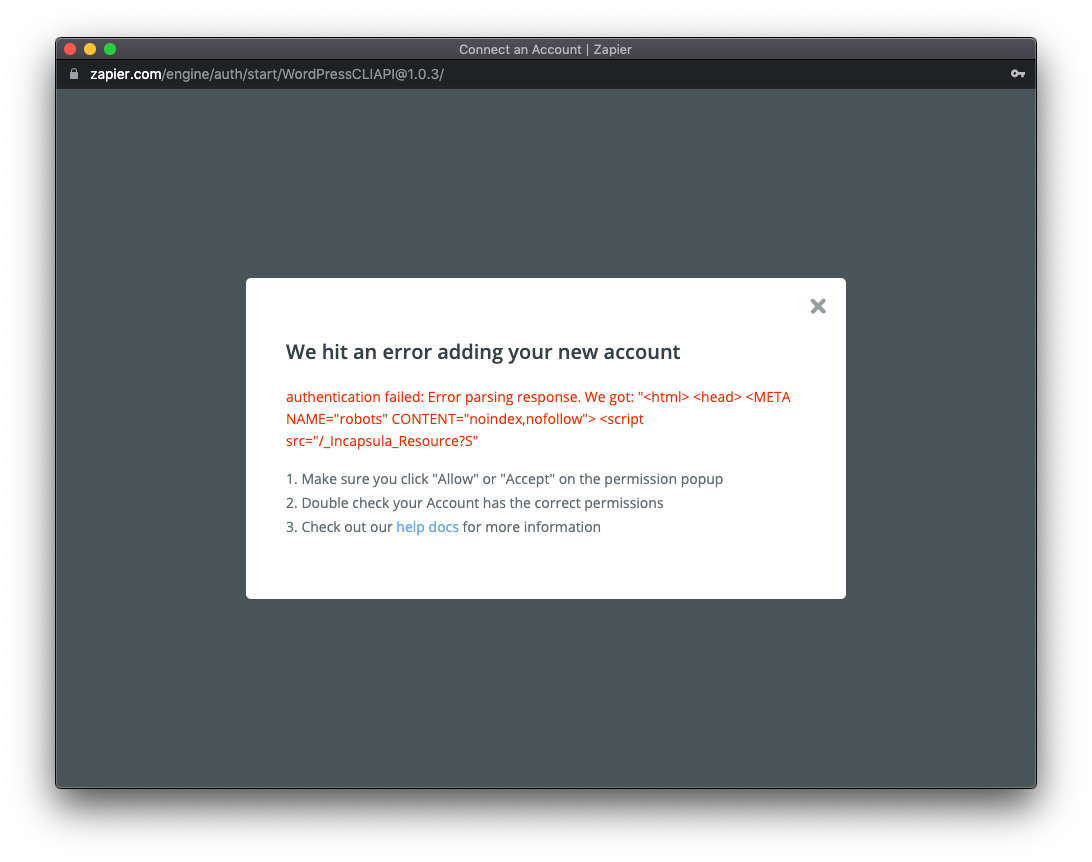 I've tried:
Deactivating all plugins (except the Zapier Plugin) on the clients Wordpress dashboard and tried to log in - no luck.
Removing the meta data from the page header - no luck
Creating a new admin user - no luck
I'd LOVE some help if anyone has run into this problem before and found the solution.
Thanks.