Objective: Send weekly slack message containing the sheets contents of that week puling from the "date" column. 
Example: See image below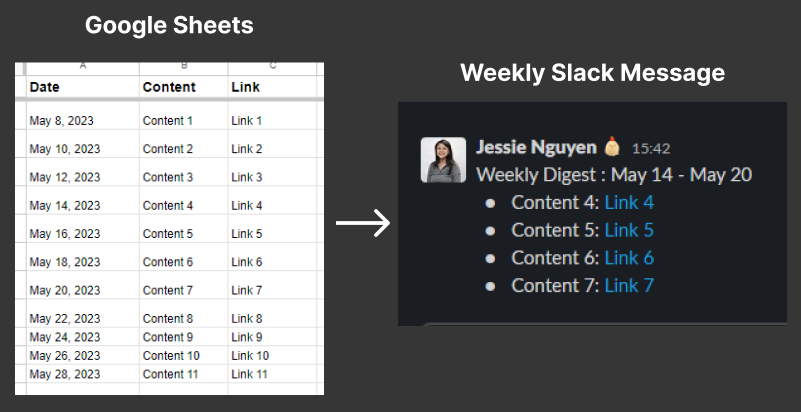 My zap will be a weekly scheduled trigger. I would like to be able to input the row into the slack message based on the current date range. I would prefer to remain in google sheets and not transfer to airtable. I am comfortable formatting the slack message, I just need to be able to have the correct rows as input.