Hello everyone,
I've got a problem since this morning and can't find an answer.
I would like to link my ActiveCampaign account with a Google Leads Ads extension. 
So here is my Zap :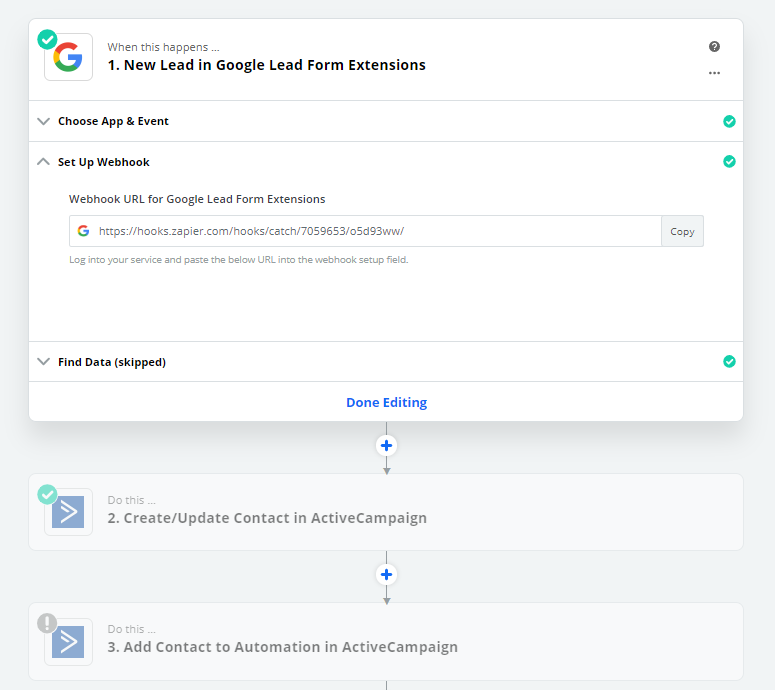 Zapier gives me the webhook url I need but Google Ads also asks me about the API key and I can't find it.

Thanks for your help !
Have a nice evening !