Hi, I have created a zap using Gmail and Airtable. The email gets sent to my print vendor and is triggered from a view in Airtable that is named "Send To Print". Most orders have 1 item that is going to print, but some have items that we call "Add Ons". They basically accompany the primary print piece. 
My question is: Can I customize the email template, so that it will list "Add On" items, only if there are any? If not, the entire section (outlined in red below) would be left out of the email. Or, only the item that had a quantity filled in, would be sent in the email. 
 I've attached screenshots of the email, the zap as it currently is, and a record in Airtable. 
I hope this makes sense. 
Email: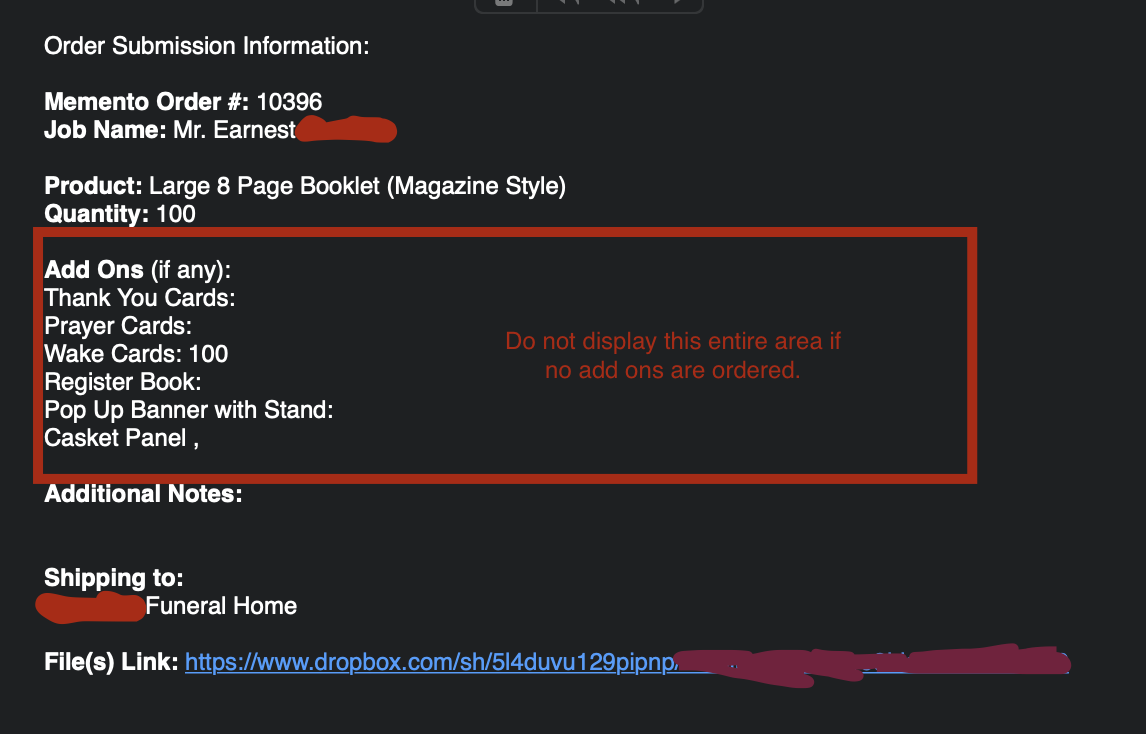 Zap: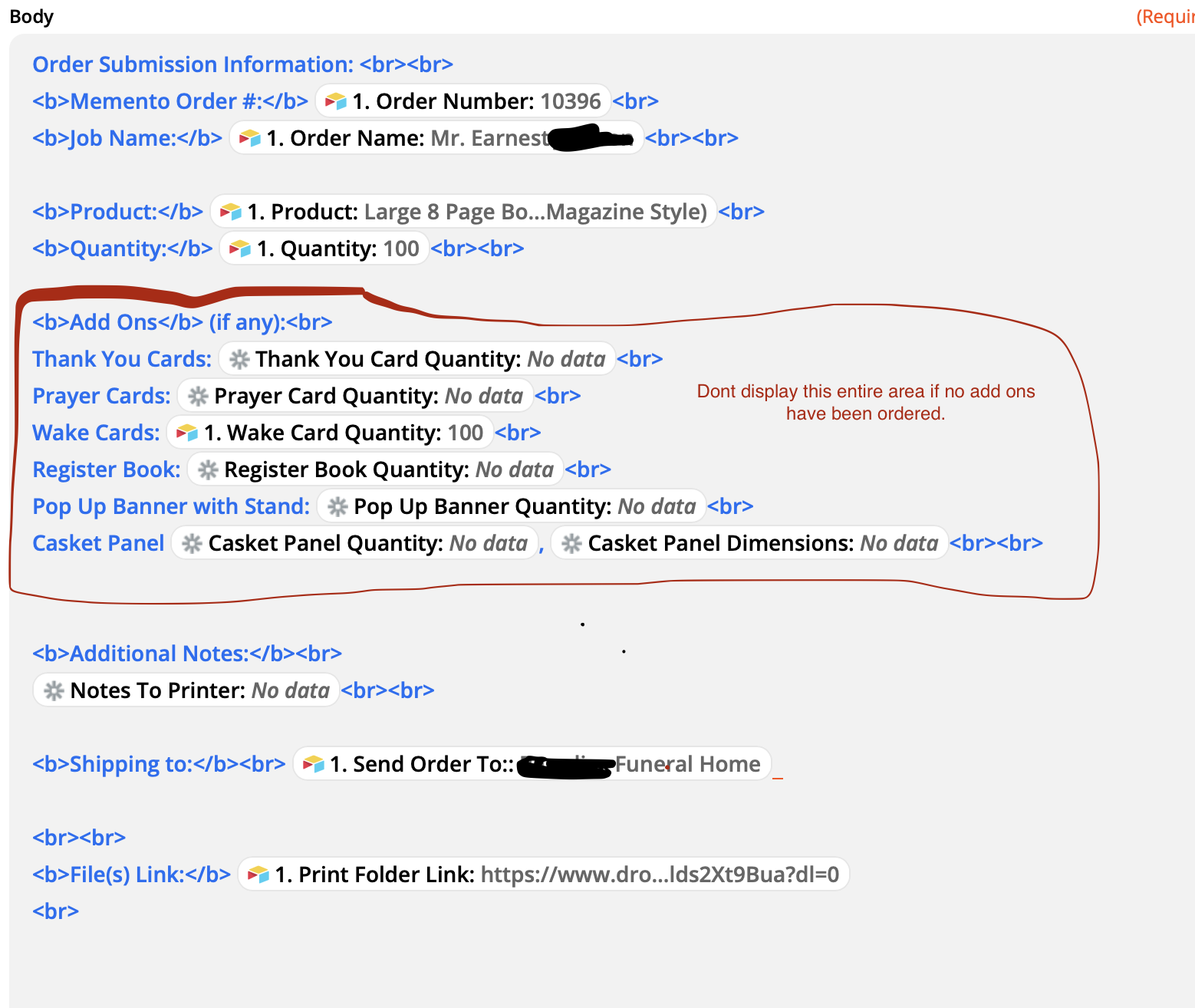 Airtable Record where the data is pulled from: