Hi Folks-
I created a form in Airtable, within a table, within a base.
I have successfully set up a zap to create a new record in Airtable within the table, and am now setting up my second zap to respond to the form submission.
When a form submission is received, I'd like that record to be updated with all the field data.
As instructed on the error message, I added a "Last Modified Time" type column, but it's not showing up as a selection, and I'm stuck.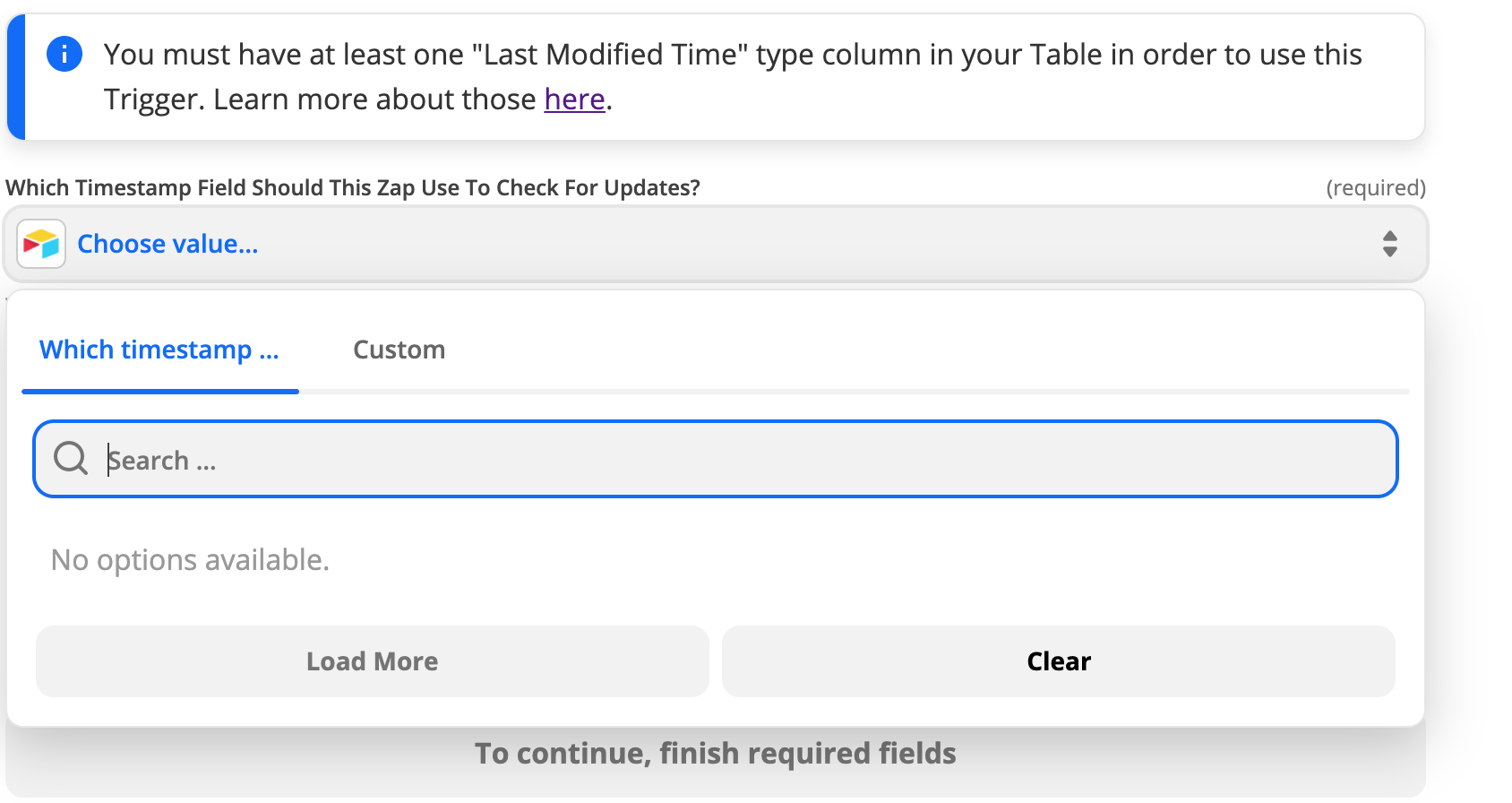 Any ideas on what to do from here? Thanks.