Haven't received response from the support team, so reaching out here in case someone knows how to help. I have Gravity Forms set up to integrate with Xero, but when I try to test the bank transaction for payment is gives me the following error:
The bank transaction could not be sent to Xero.
A validation exception occurred, Account code '105' is not a valid code for this document.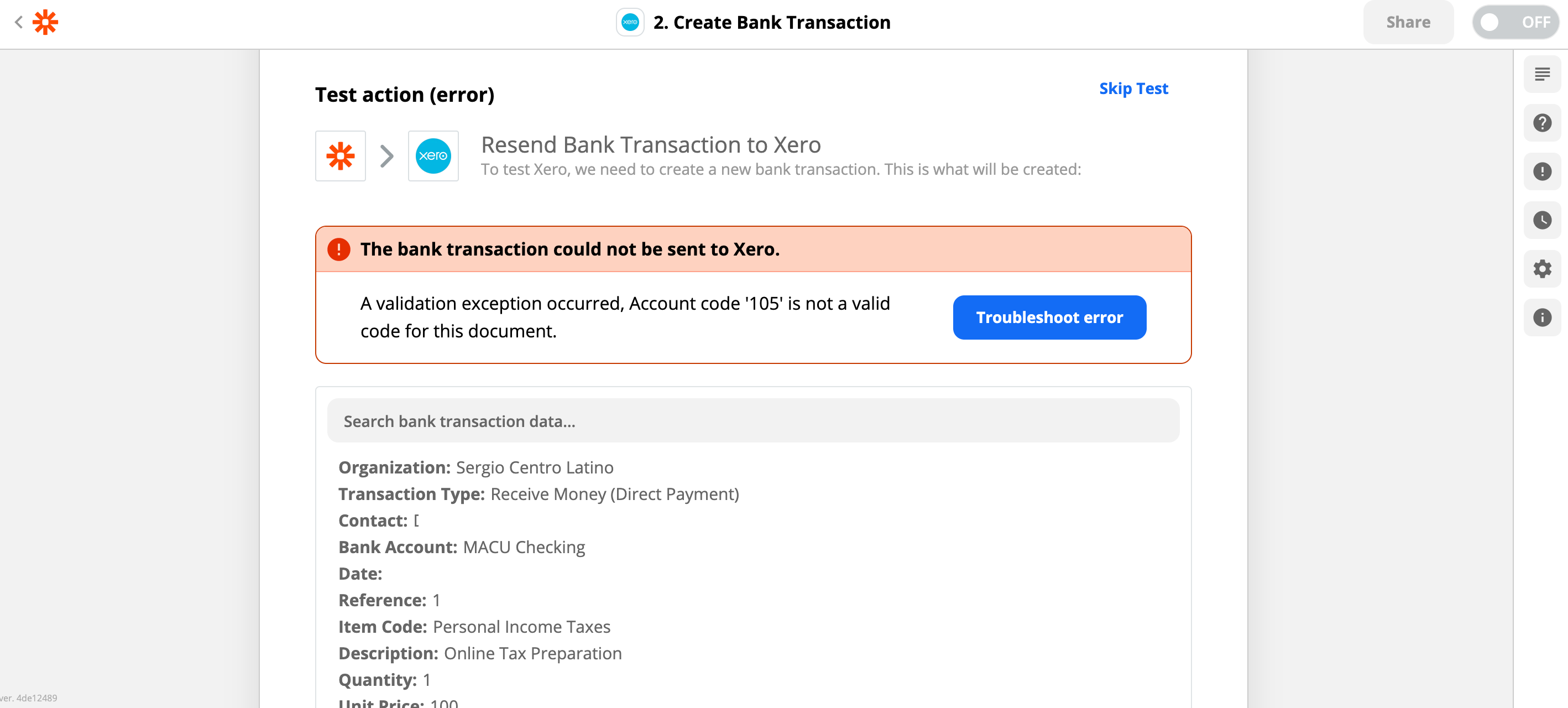 Anyone know how to fix this?