I am experiencing an issue anytime I try to turn on a Zap connected to a form on any of my (paid) SquareSpace accounts. I can create zaps between any other two sources, but always have this issue when SquareSpace is part of my "When this happens..." setup.
Everything in my setup appears to work.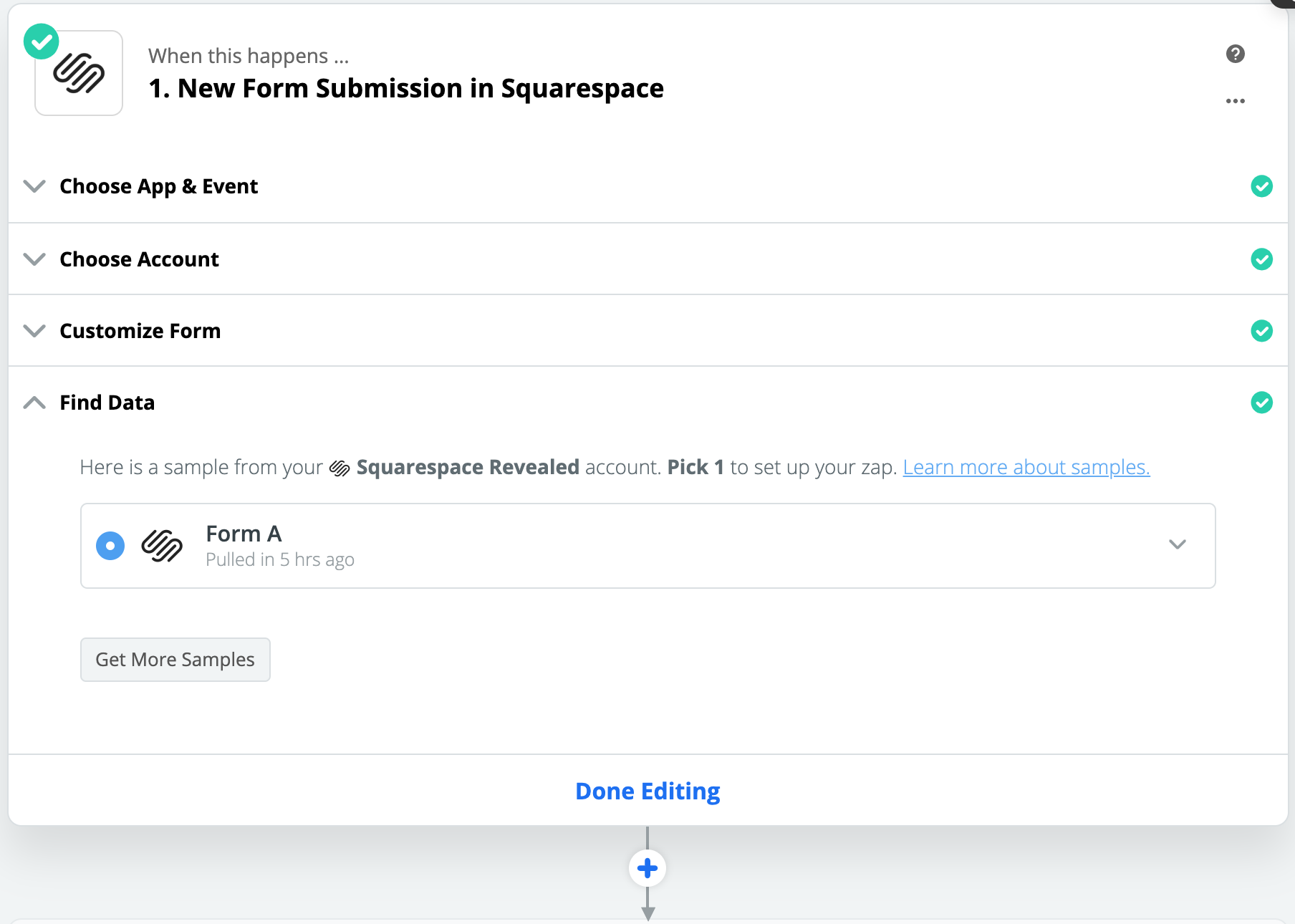 But when I try to turn it on, I get this error message:

Help?
Best answer by Danvers 24 February 2020, 12:29
Hi folks, I'm sorry that you've been running into problems with your Squarespace Zaps. It looks like there's an issue with the Squarespace integration and we're working with their team to get to the bottom of things.
@ericmwhite, @Carla and @kayluxe, I've added you to our record of the issue, which means that you'll receive an email when we've been able to get the situation resolved.
View original