Hi Zapier Community
I'm trying to use setup a trigger using WP Forms.  I'm getting this error. I'm stumped and wanted to see if the community might have some insights on what I'm doing wrong.
Here is the screen grab of the trigger setup.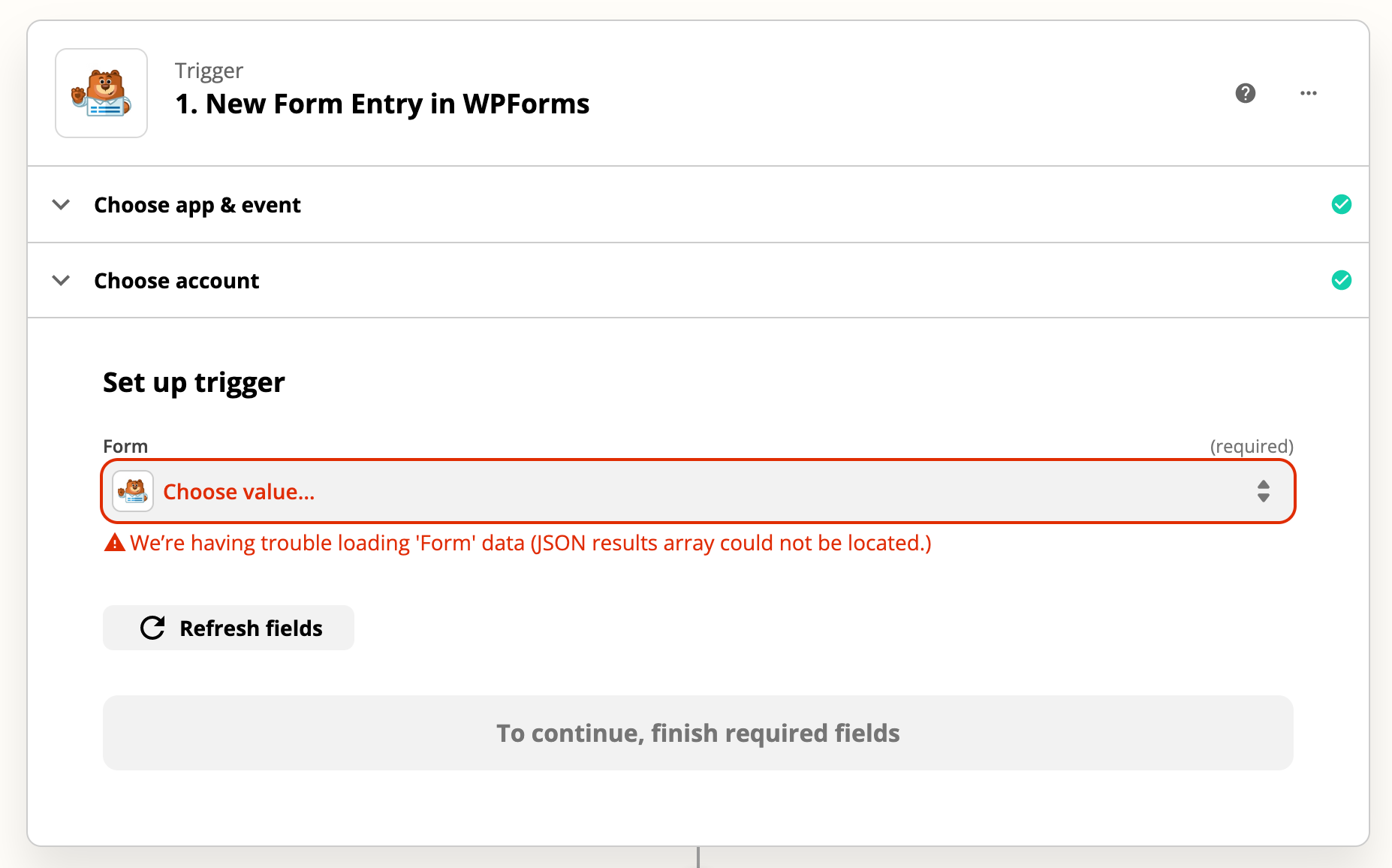 I appreciate your help and advise. 
Thank you very much
Best
Noman