To zapier support,
Good morning. I hope you are doing well. I had to contact you because the automation does not work as planed and I am looking for an advice. I have attached the 5 screenshots of the zap. Let me explain the idea to you.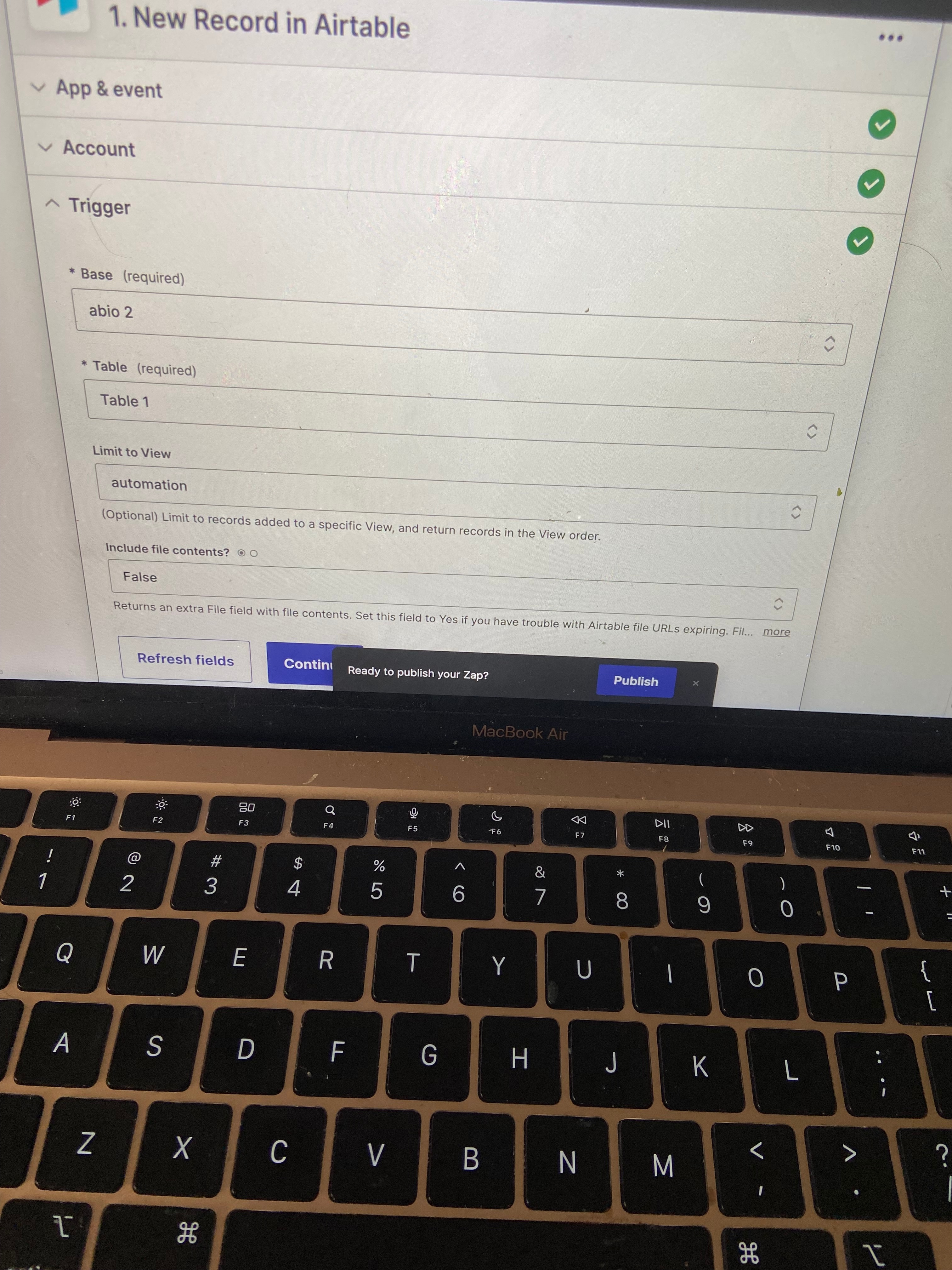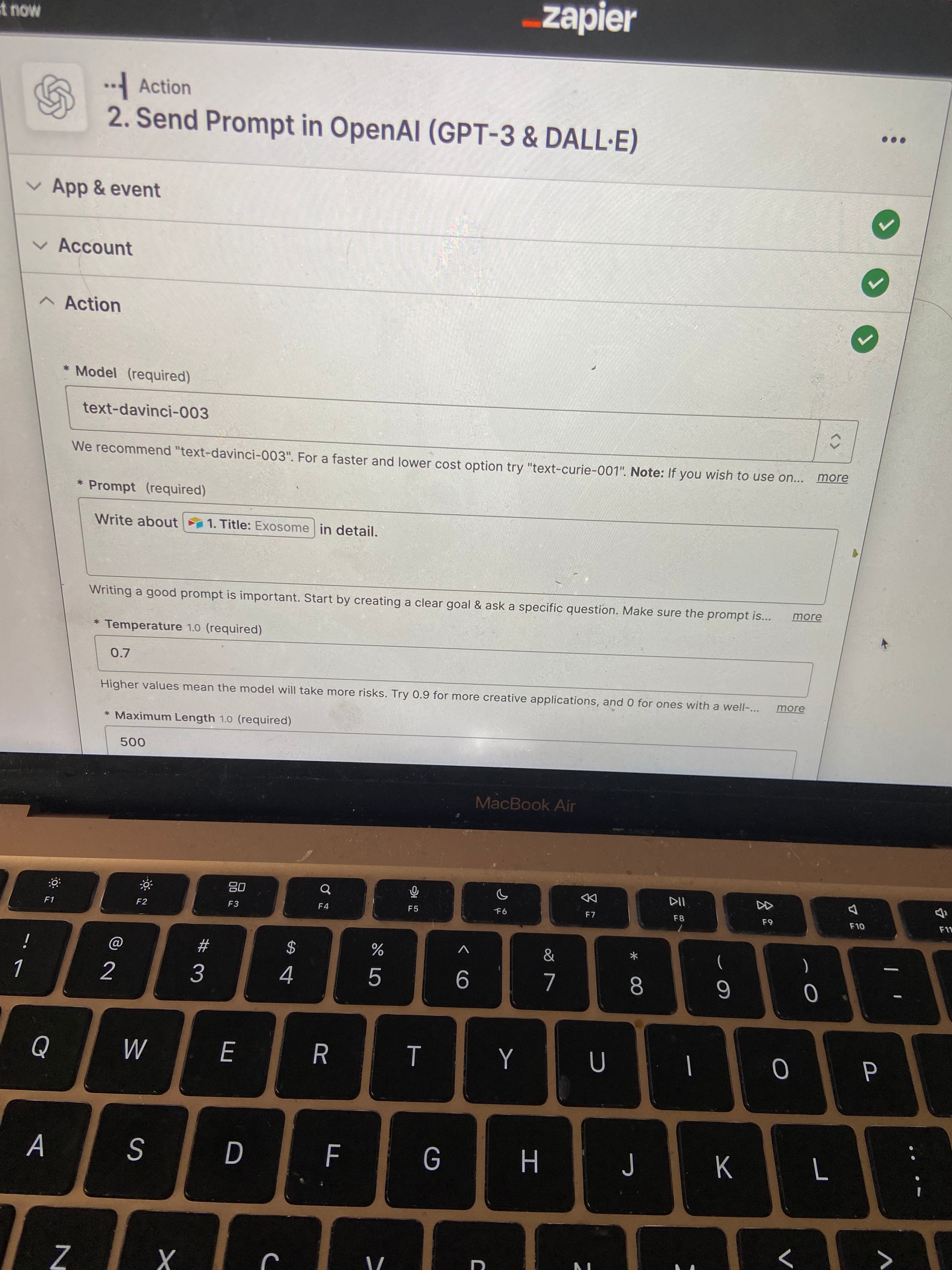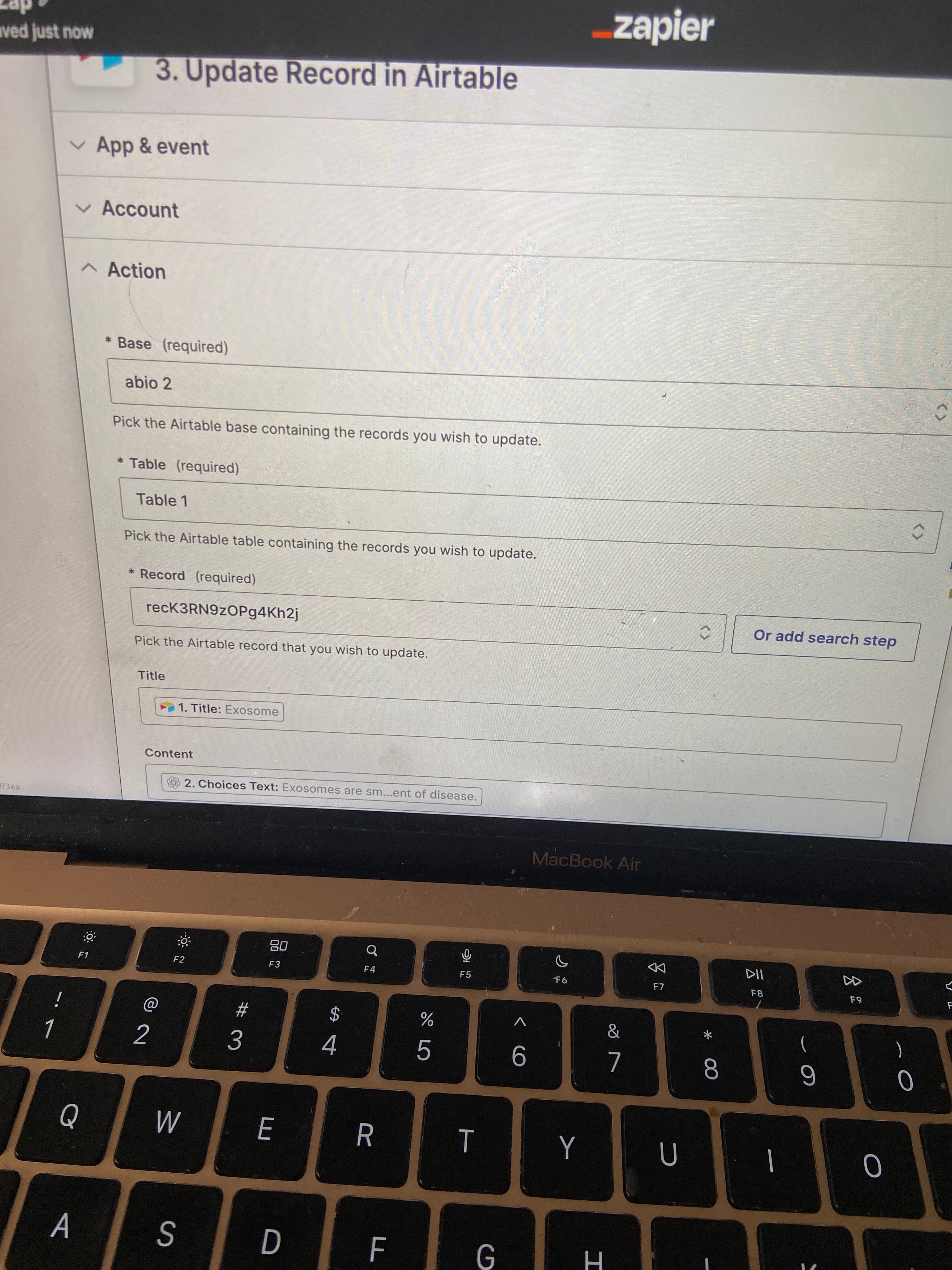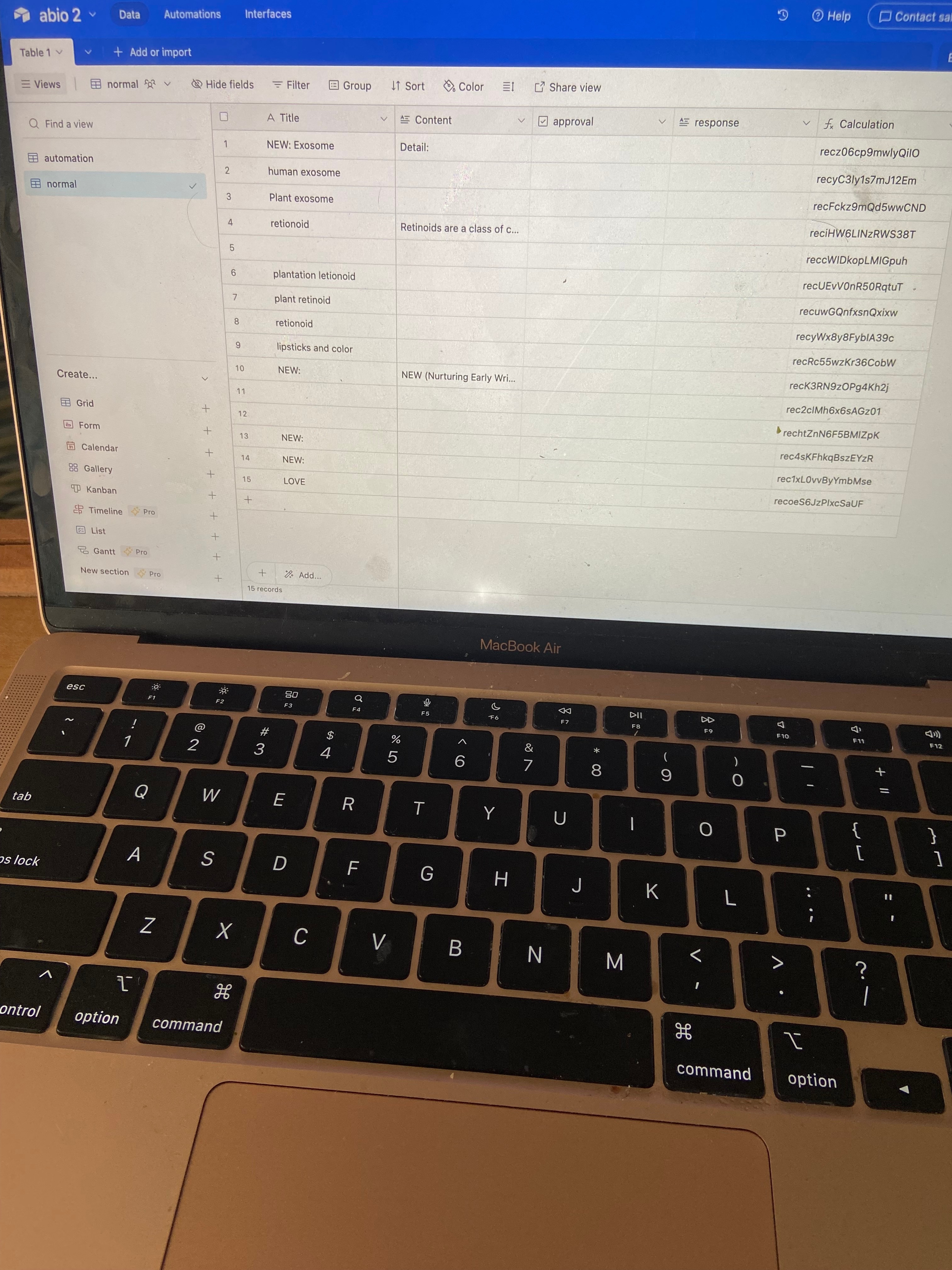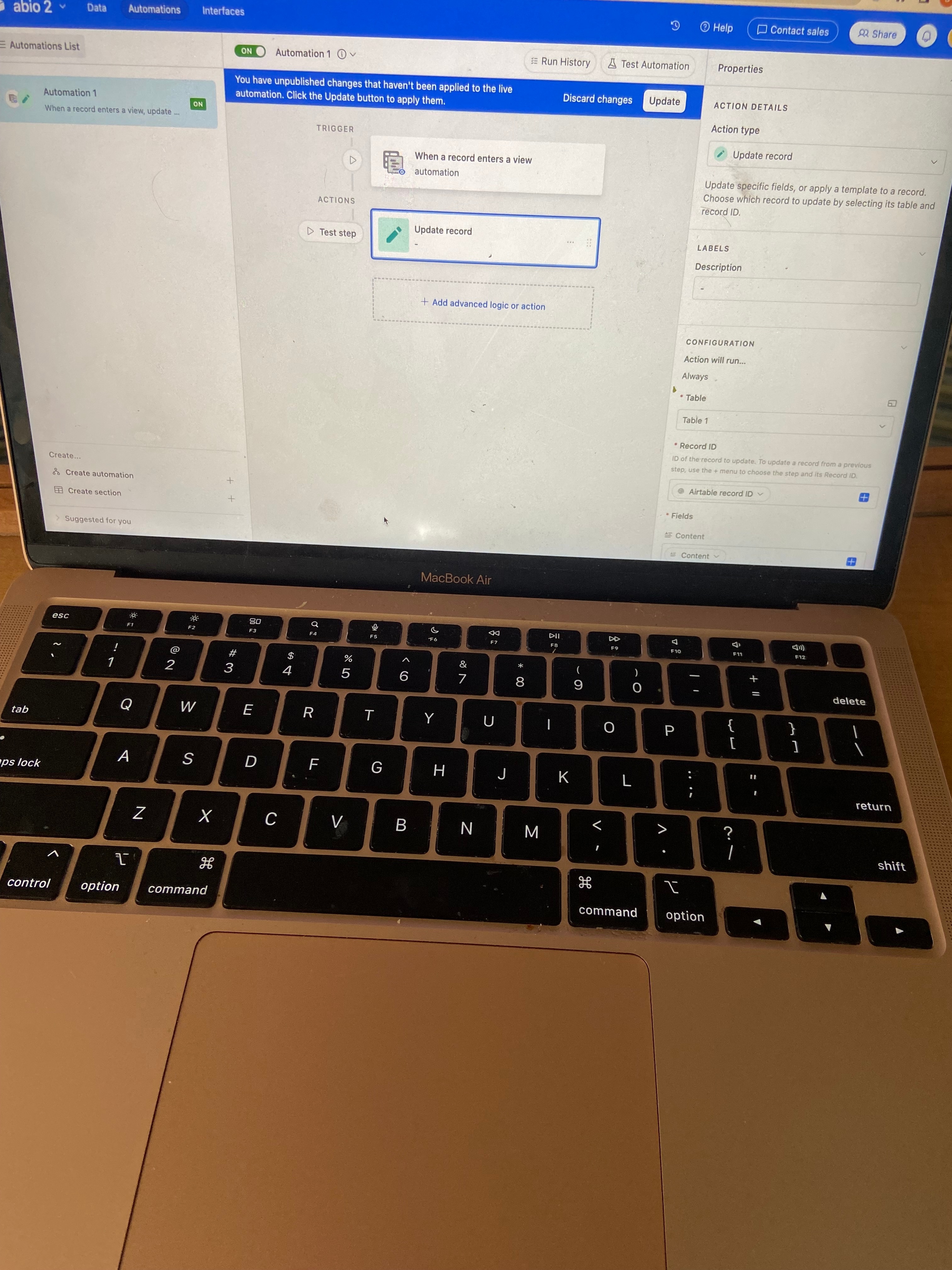 I have an airtable table. When I make a new record in airtable, I want the words written under the column 'title' to be sent and be used in the prompt to chatgpt. Then, when chatgpt finishes writing response to that prompt, I want that response to be updated in the column of 'content', for that specific row where a new record was created. 
Here's the problem. It is not working right now, and I think it might have to do with the record ID part in the 'update record' . Whenever I try the zap, it only updates 1 record at a time. I think this is because record ID is different for every new record. How do I set it so that record ID in the zap keeps changing flexibly to the ID of the new record created? That way, I can create 15 records at the same time and the zap would add contents to all 15 new records instead of doing 1 and stopping.
I did some automation in airtable too, but honestly I don't really know what I am doing so I desperately need help. I see on the internet that, when people check the approval sign, it goes to the automation grid and that acts as a trigger for zapier to send prompt to chatgpt and update the record that has been sent to the automation grid. 
Please give me a detailed advice on how to resolve this issue. Thank you very much, and hope to hear from you soon.
Sincerely,
Scott Choi