My previous zaps using "Update Spreadsheet Row in Google Sheets" allows me to see the columns in order to know which cell to update.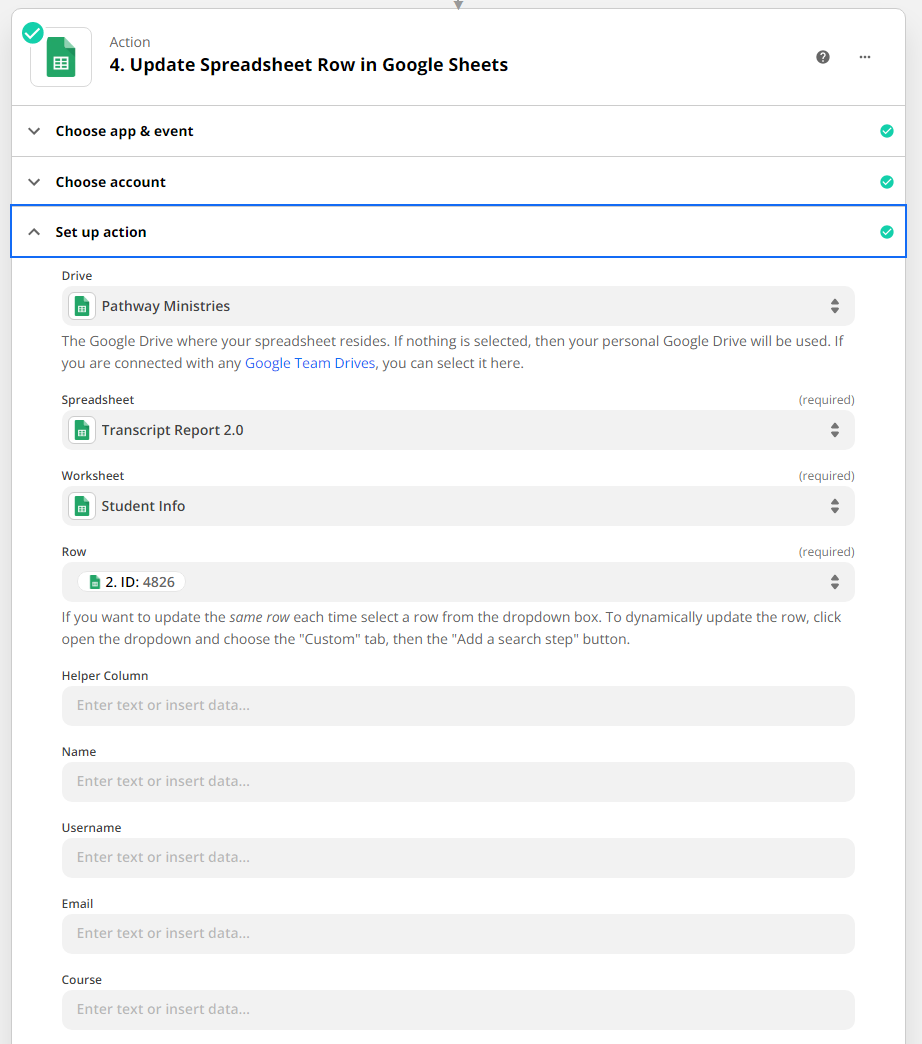 I made a new zap with this same action but I am unable to see my columns. Without the columns, I cannot specify which cell in the row to update. Below is a screenshot of the action with the specified row but the columns are not showing.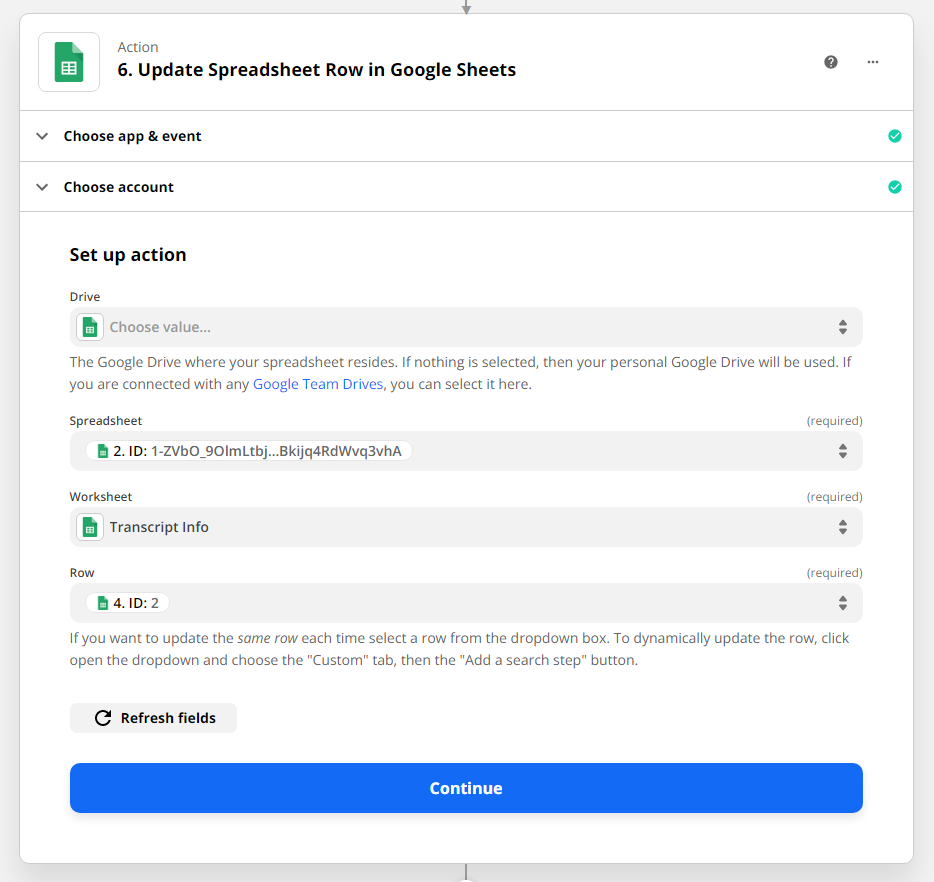 Both zaps are using the action to find the row before updating it. I don't work on the spreadsheets while I am working on the zaps so they're not changing, there are no blank rows in the spreadsheets, and I have column headers. Could use some help identifying the problems here.
Best answer by Troy Tessalone 13 October 2021, 01:34
View original