Hi, 
I am creating a zapier to reflect my HubSpot data in ClickUp. I want Zapier to help me update data in ClickUp from deal stage updates in HubSpot. 
Updated deal stage in HubSpot → Find task by custom fields in Clickup → Update Task
The problem is that step 3 isn't working, despite steps 1 and 2 working. I have used zapier many times but am completely stumped on this zapier. Please see relevant screenshots from steps 2 & 3 below. Any and all advice would be GREATLY appreciated.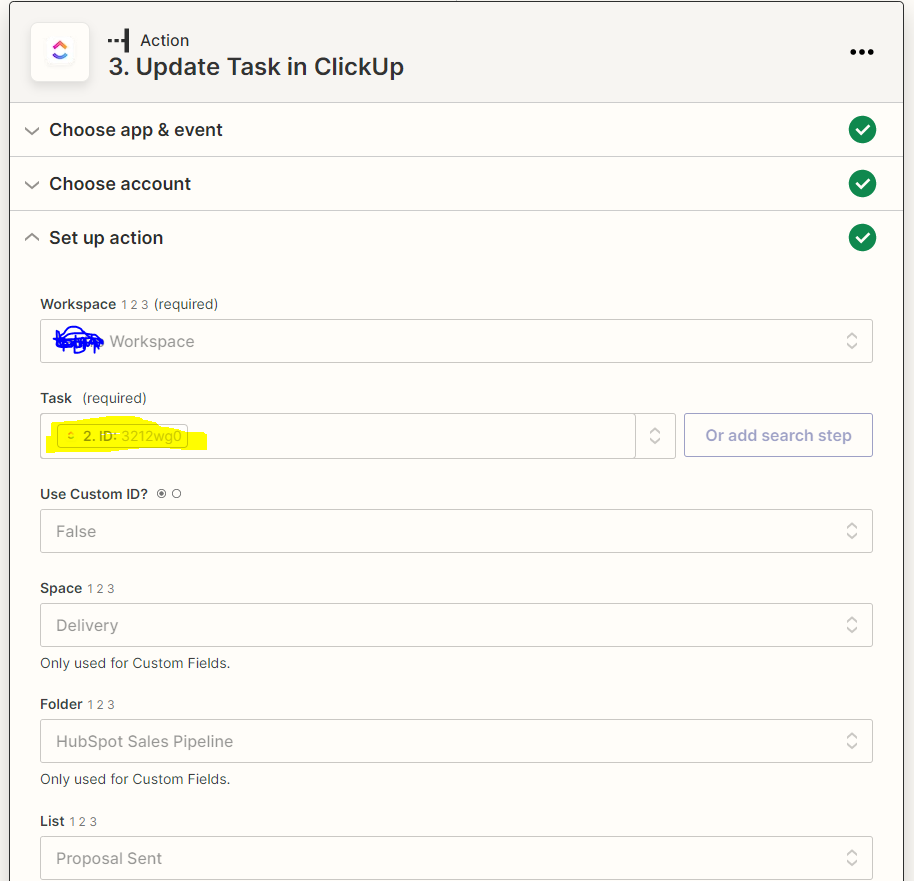 These screenshots are from the same zapier. It seems like it's not registering the find step.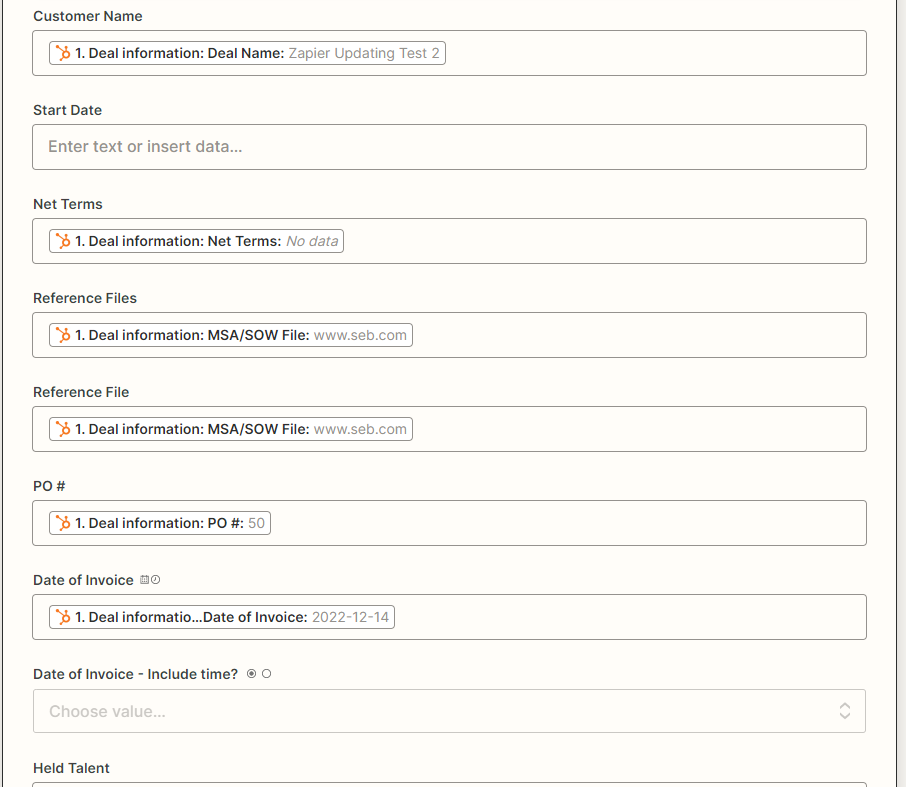 Here are the additional custom fields filled out that I would like to have updated. 
Thanks.