The Visual Editor makes building Zaps more intuitive than ever. It enables you to better visualize your Zaps, collaborate with your team, and build powerful, complex automations to power your business.
Overview
Maximize Automation Potential: The new visual experience allows you to more effectively see where you can enhance your current automations to create even more efficient and tailored automations to power your business.
Empower Non-technical Users: The Visual Editor's user-friendly design makes it accessible to users of all abilities, empowering everyone on your team to contribute to and benefit from building automation.
Better Team Alignment: The enhanced collaboration and communication features of the Visual Editor help your team stay on the same page, ensuring that everyone understands the purpose and structure of your automations and can work together seamlessly.
Faster Problem Solving: With the Visual Editor's intuitive design, you can quickly grasp the structure and flow of your Zaps, allowing you to identify and address any issues or roadblocks in your automations more efficiently.
Possible Use Cases
Mapping out complex automations: As you're building complex automations the visual editor makes it easy to map out the flow of information. When your automation splits into different paths, you'll will be able to see and track the automation's flow in a way that's easy to comprehend.
Need to explain/collaborate with a team member: With the new design users will be able to enter into a Zap and quickly understand the Zap. Also, with the ability to document steps, you can share your Zaps with other team members with detailed notes so it's easy to for them to get up to speed on what you're building.
How It Works
Here's a screenshot showing what the Visual Editor looks like.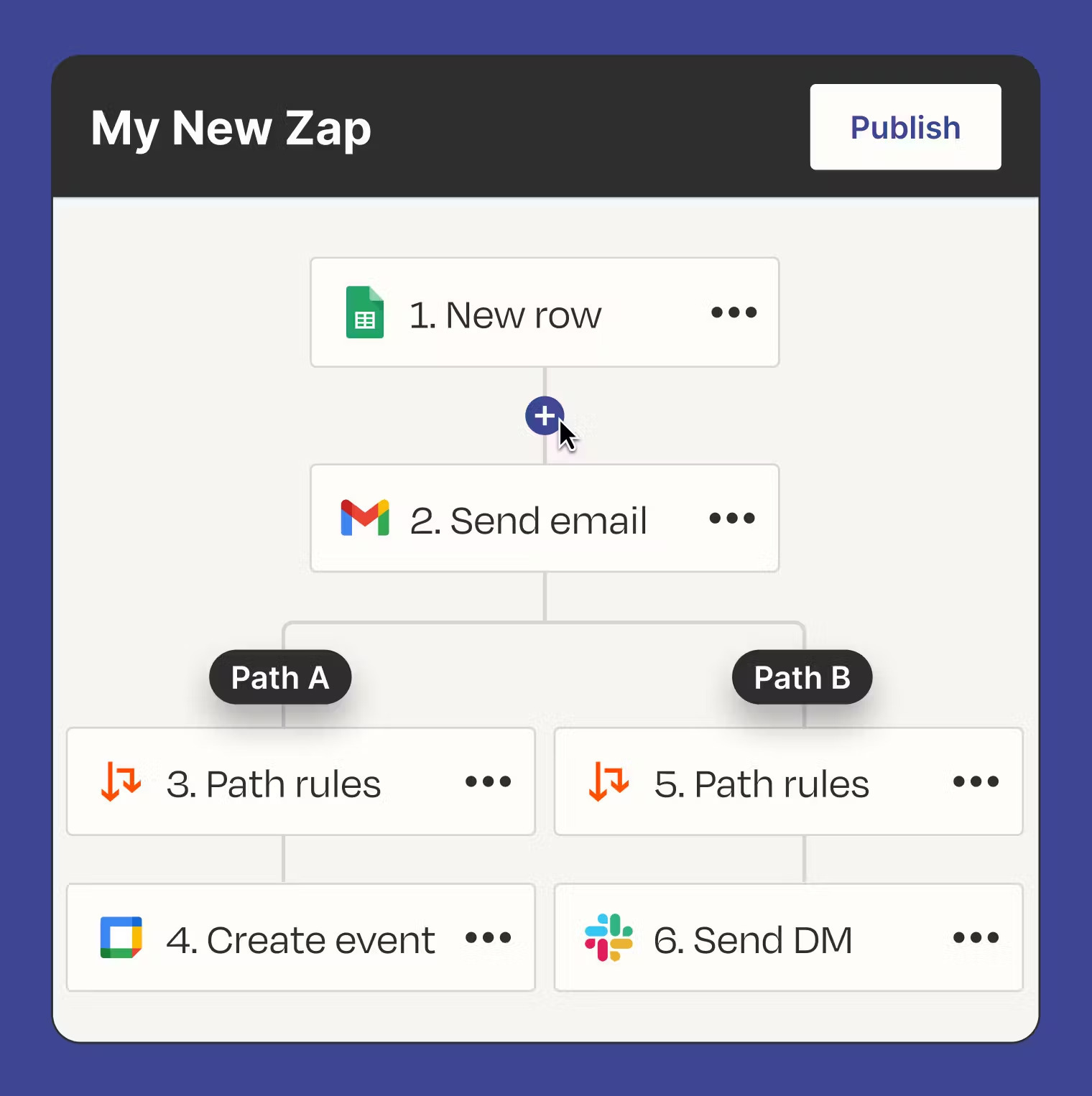 What Do You Think?
Are you excited to have this new visual view to work with? Are you happy with the existing (classic) view? Any suggestions on how we can improve this new feature?