Hi I currently have a enoying problem with firestone setup.
My Zap is Woocommerce New Order → Create new record in firestone.
Woocommerce setup is DONE! But when I try to config Firebase I have a problem with "path". It is appears this message.
Really I don´t know how to solve this problem, if you can help me, I appreciate it a lot. I attach this images
Thanks.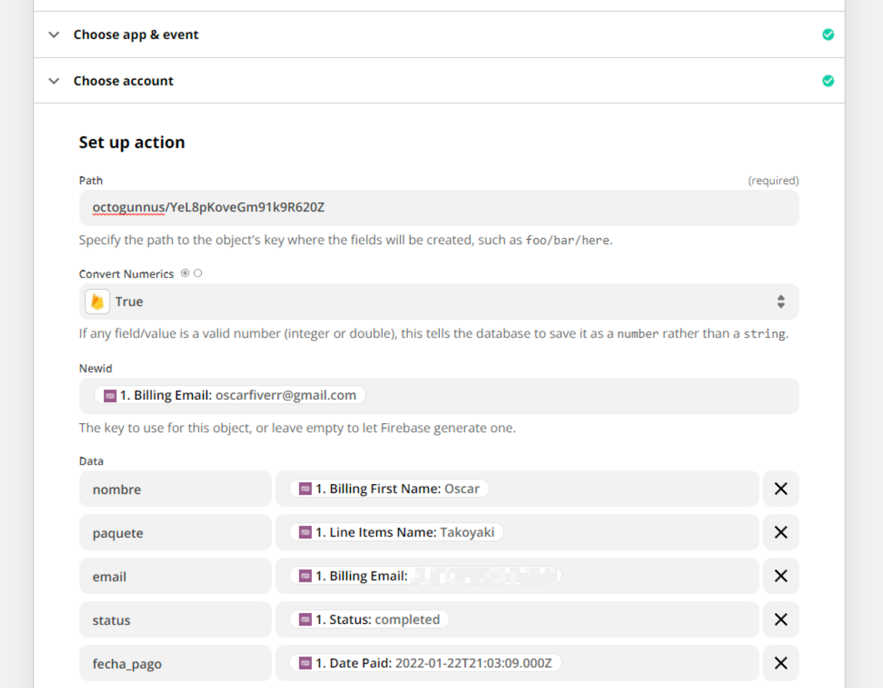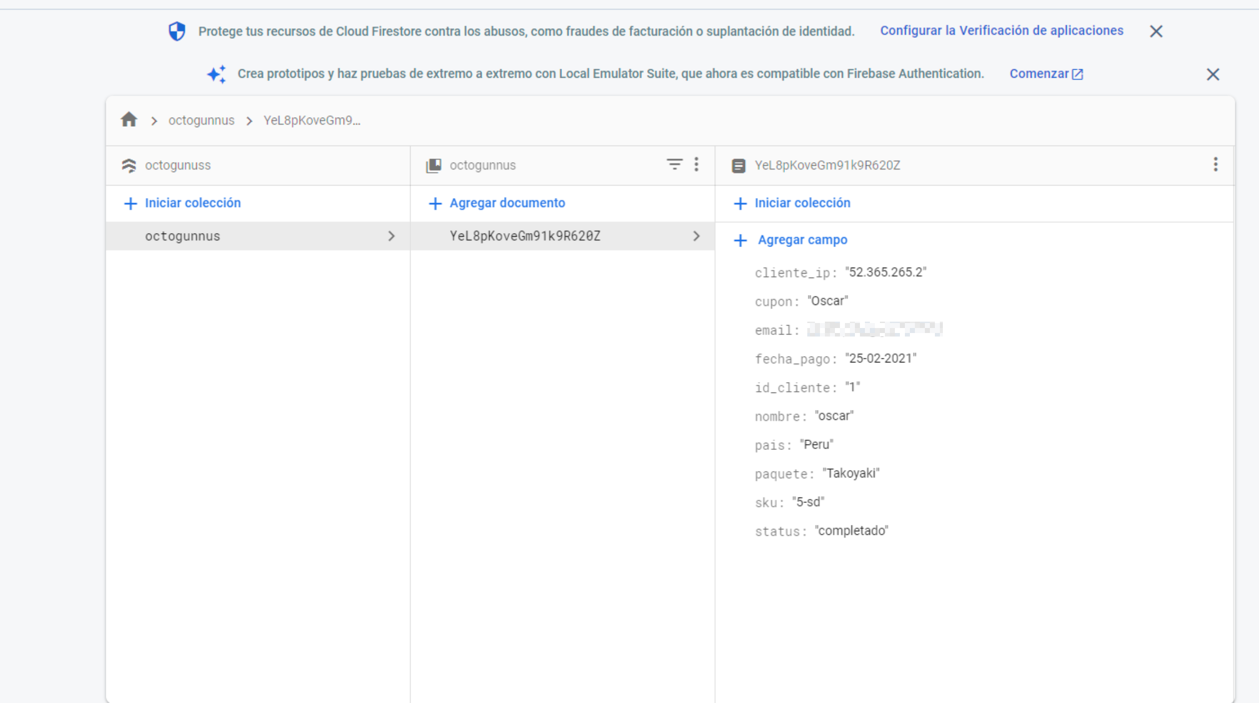 This post has been edited by a moderator to remove personal information. Please remember that this is a public forum and to remove any sensitive information prior to posting.