This is the string that's coming over. I want to extract Name so I can make it the start of an Upload file to GDrive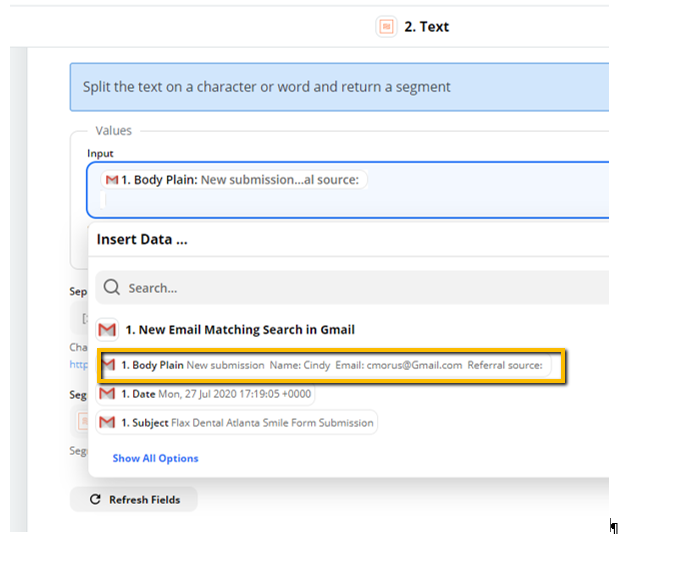 I used this: [:Name: :]
and I got this output: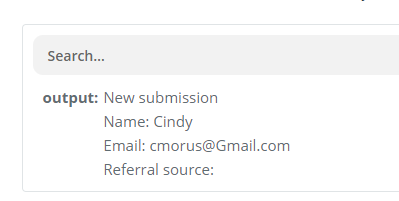 But I can't get to the Name field. All I see is the Body Plain string again.