I want to build a round robin type of zap but for hundreds of people which is why I'm hesitant to use the Storage function. 
Ideally, I would be able to post a trigger word into a designated Slack channel and the zap would pull a random name from a spreadsheet that hasn't been used yet. I would be able to post the trigger word multiple times if need be, i case the person sent back was out or otherwise too busy. 
Below is a sample of the spreadsheet I have set up. I want the zap to only send back a name if their 'Spotlight Date' cell is empty.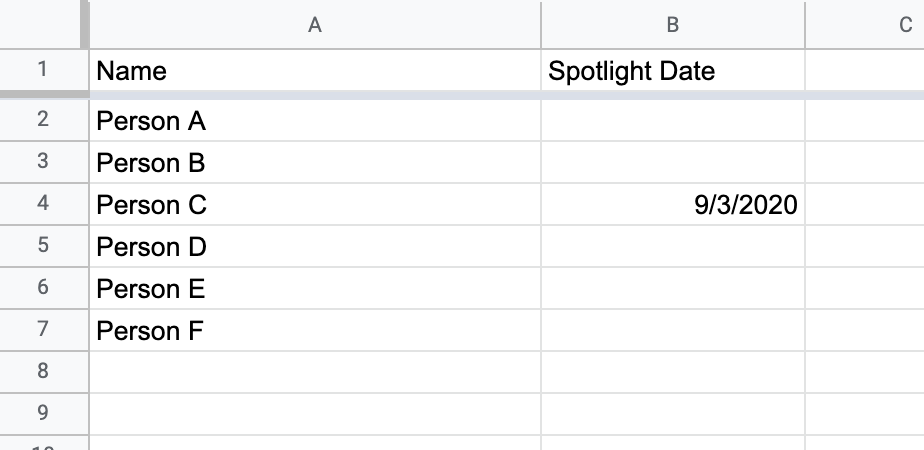 Best answer by Wemakefuture 11 September 2020, 05:48
View original