Hey guys!
So I am wanting to post new Thinkific reviews sent to me on Gmail onto our FB group.  HTML stripped, and some text reformatted or removed.  I've done it successfully using a 9 step zap, but feel it's too clunky and wondering if there is a better way?
Here's the review example:
I then used a series of "Replace" text actions, and removed a bunch of text and made a few edits.  The post then appears on FB like this: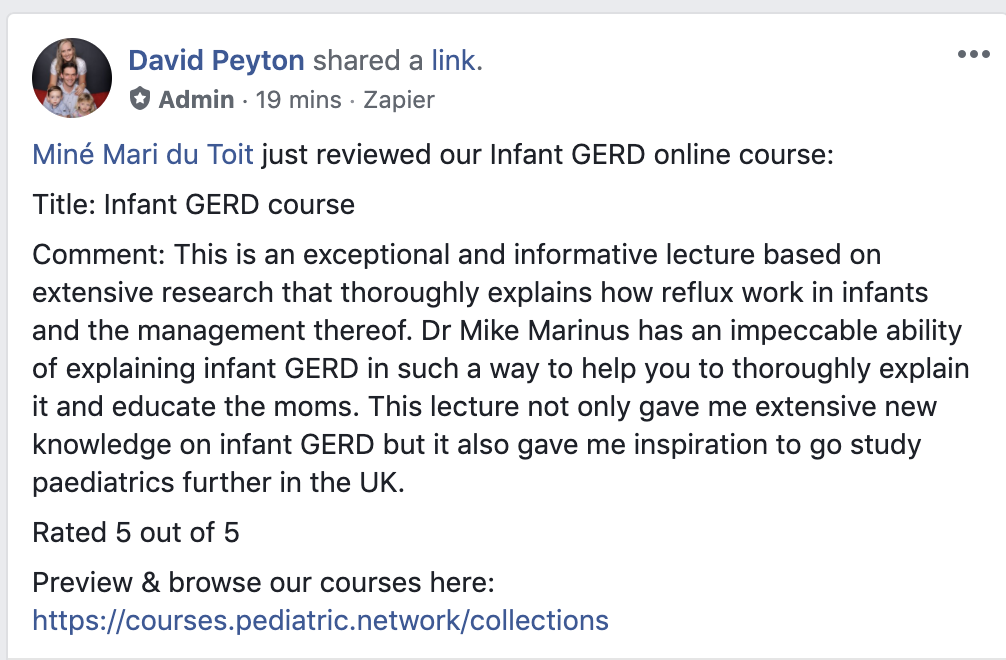 So that's all good and well - but it's very specific to this particular Thinkific course, and I'd like to have this zap manage reviews that come in generically for our other courses.
Any advice?
With thanks!
David