When you're super focused on your work, it can be hard to keep up with work chats. Sometimes, it's best to go heads down and Slack off. But it's also essential that you don't miss anything. Well, let's automate our way to making life easier. Let me show you a trick recently shared with me. 
You can set up a "Daily Digest" of Slack Mentions each morning, from the previous day, to make sure you don't miss a thing! This is a three-step Zap so try to follow along, if you have any questions, leave a comment below. 
First, we'll start with the Trigger New Mention In Slack, you can see an example below. Make sure you map it to your username!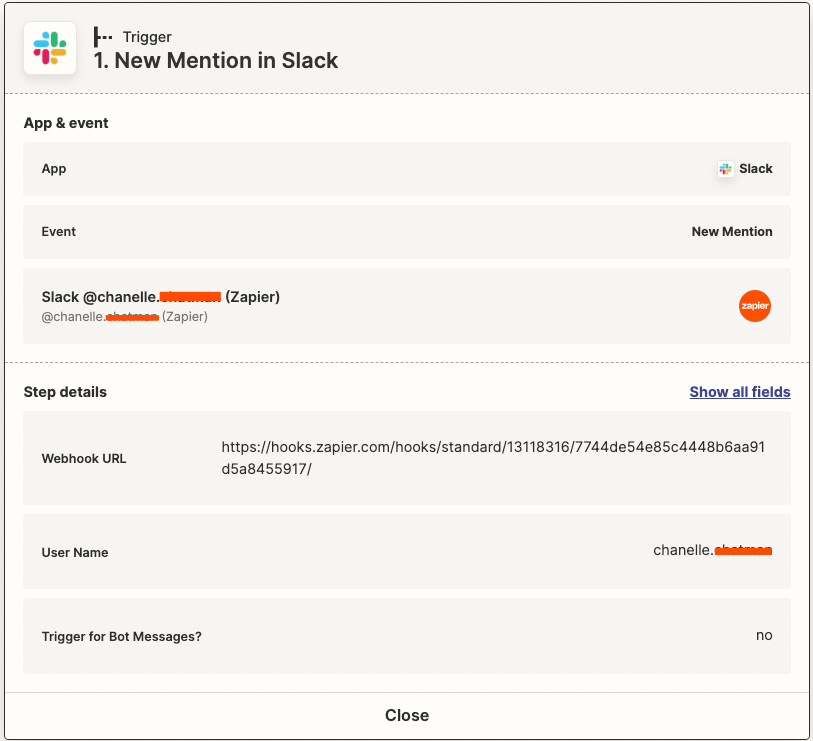 Next, we'll set up our first Action Append Entry and Schedule Digest in Digest by Zapier. This is where things can get a bit tricky, enter in a Title, and decide which fields from our first trigger you'd like to map in. The Channel name, user name, and the text of the message are a good start. You can also decide the frequency, time of day, and if you'd like to trigger it on weekends. If you need any tips for setting up this step, this page is a great resource.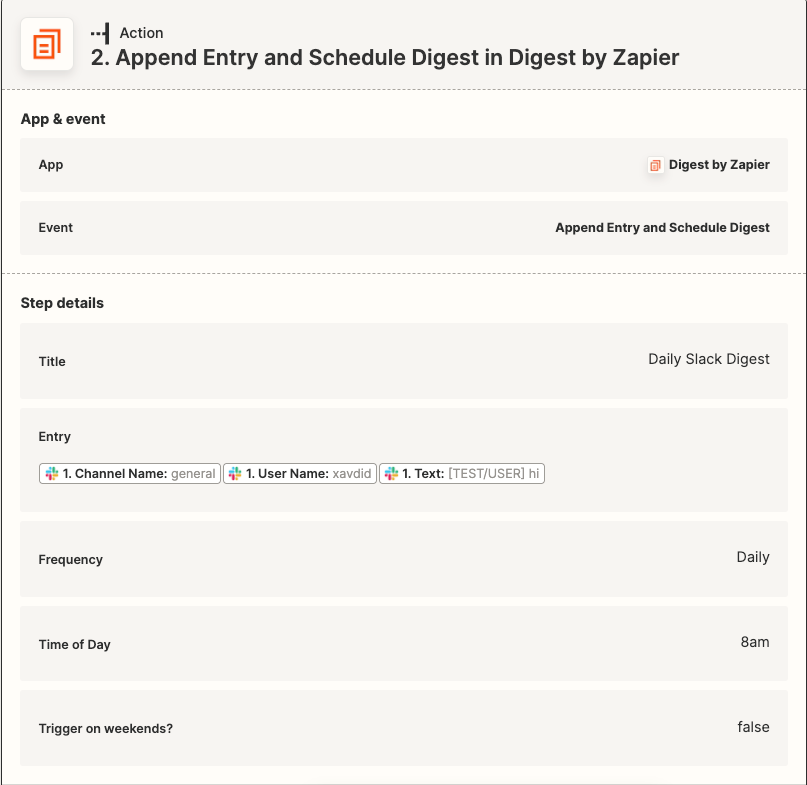 Our third and final Action is Send Direct Message in Slack. There are quite a few options on this step, so select what works best for you. But keep in mind, mapping is important and needs to remain consistent for Zaps to run smoothly. You can take a peak at the screenshot below to follow along, and also click on this template to get started!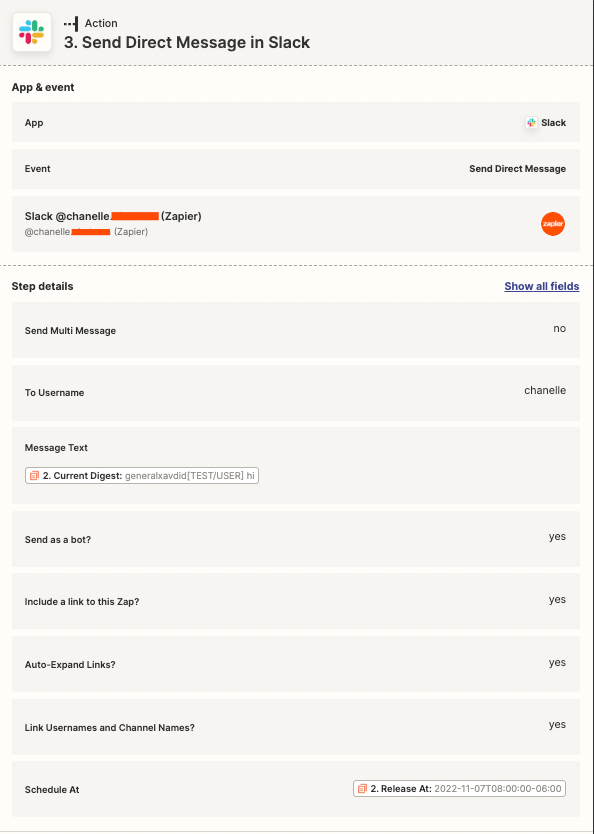 Any questions, need to troubleshoot? Ask away below!