Hello All!
I'm looking for some advice and tips to approach the following Zap I'm trying to create, any hints or pointers greatly appreciated!
I have a form on our Squarespace site which has check box inputs with outputs comma separated response.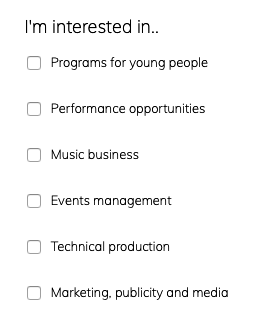 For each of this check boxes on the form I have a matching checkbox in Salesforce which I want to select.
What approaches could you suggest to solve this?
Best answer by Troy Tessalone 14 January 2021, 04:42
View original