Could someone please help me out with this one little error.
 i'm trying  is to make a integration from Hubspot to Productive.io; for the Deals Dashboard ( That when a deal is created in Hubspot, it will be synced to the Productive.io as well). 
So I started with making a trigger "creating a new deal @hubspot" so that it wil retrieve all the information when a new deal is been made by hubspot.  That" "Trigger" went well, and i am able to retrieve te information which I need for the "Action".

However I need the "company name" property for the Productive.io, to make it sync perfectly. But when I fill in the Custom Input which I retrieved from Hubspot,
I get the following message when I test this:
The app returned "Invalid Attribute".

Normally when I create a deal manually in Productive.io then I have to fill in a Company name, when the company name does not exist, then he automatically makes a company with that name. Beneath you can see the manual " make-new-deal-process" in productive.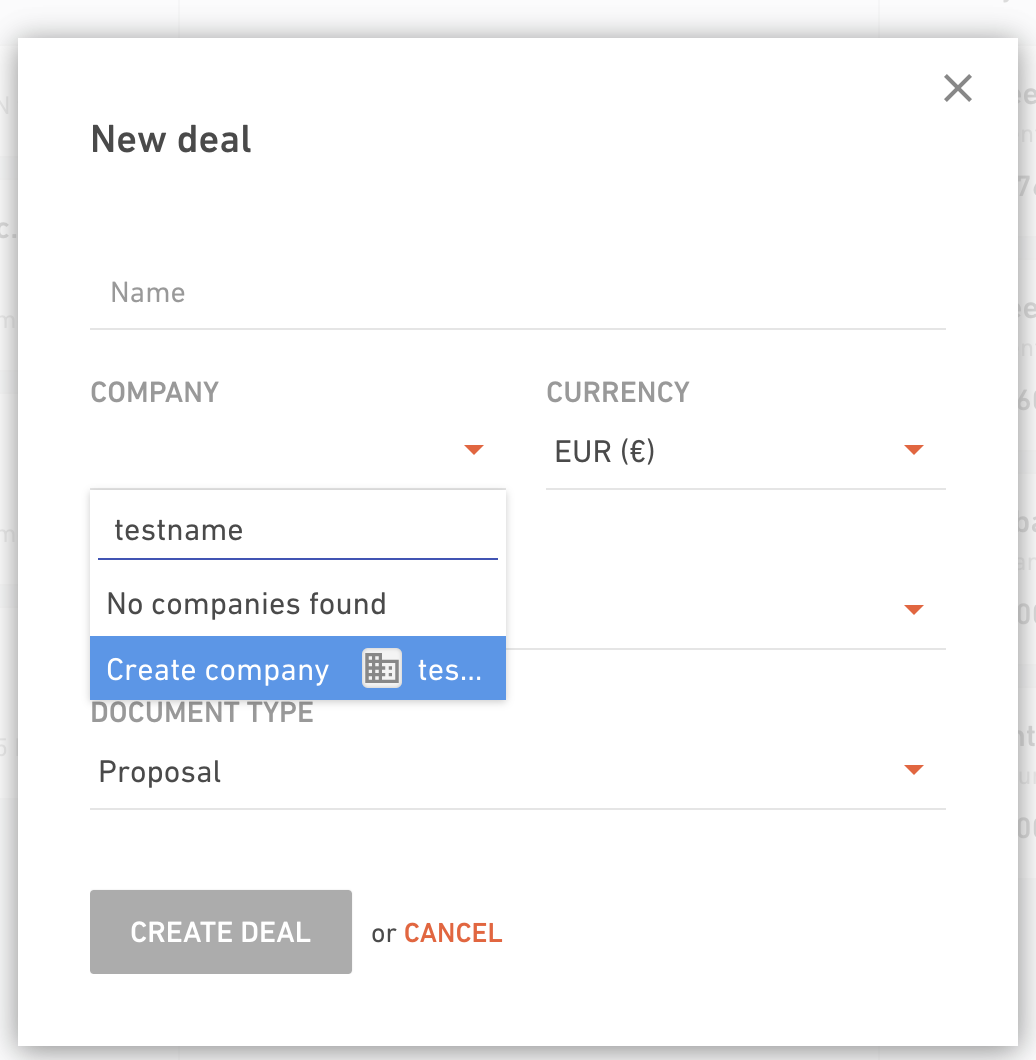 However when I fill in the custom input on Zapier, which I retrieved from my Hubspot-trigger. Then I get the error message written beneath. However as you can see, it does fill in the data which have been retrieved by my trigger, yet it still gives me the error "invalid attribute"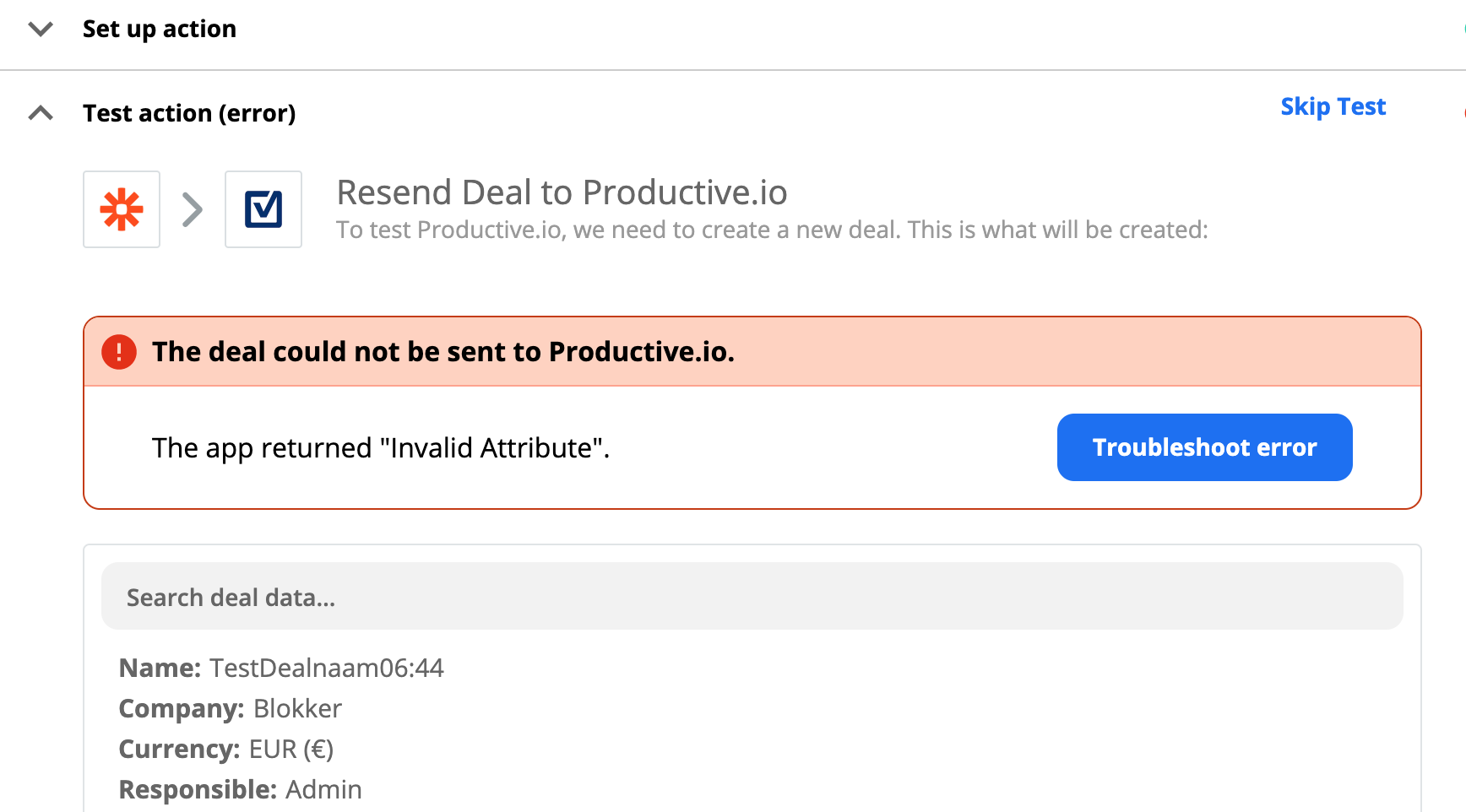 I don't know how to fix this, in a way that if the company name does not exist, then he makes one for it, and when there already is a company with that name that he ads the company name to that deal.
Could someone please assist me with this small flow.
Leave your email as well, if you're interested in helping me out with this, so I can contact you for payment as well.