Hi,
I have created and tested a zap which was working fine ? But when I tried to turn it on the below message is popping up. 
Please help on how to bypass the following. As, I am very new to Zapier don't know if it's something I have missed.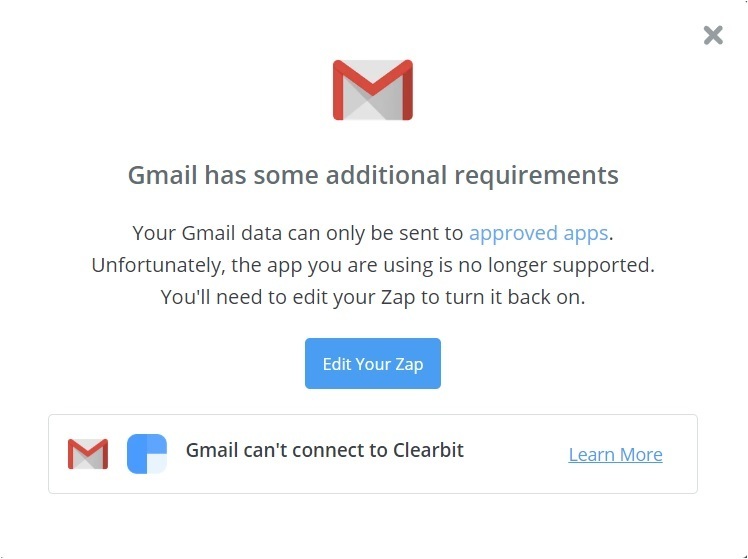 Best answer by RahulNairZap 19 April 2020, 10:18
Hi Saastronomical,
Yes, i clicked om approved apps but it doesn't mention Clearbit in the list.
I am able to login into clearbit with google. The problem arise when I am trying to switch on my Zap.
That is when the message comes and this is what it says :-
"
Starting May 26, 2019, users with a consumer Gmail account - which end in @gmail.com or @googlemail.com - will have limitations on which apps they can send Gmail information to, in compliance with Google's new security protocols. These accounts look like this in your Gmail dashboard
Business Gmail accounts—which have a custom domain on their email address like @mywebsite.com —can still use the Gmail integration with any app on Zapier without limitations. These accounts look like this in your Gmail dashboard (note the yellow banner) ".
So, Just wanted to know is there any workaround on the same.
View original