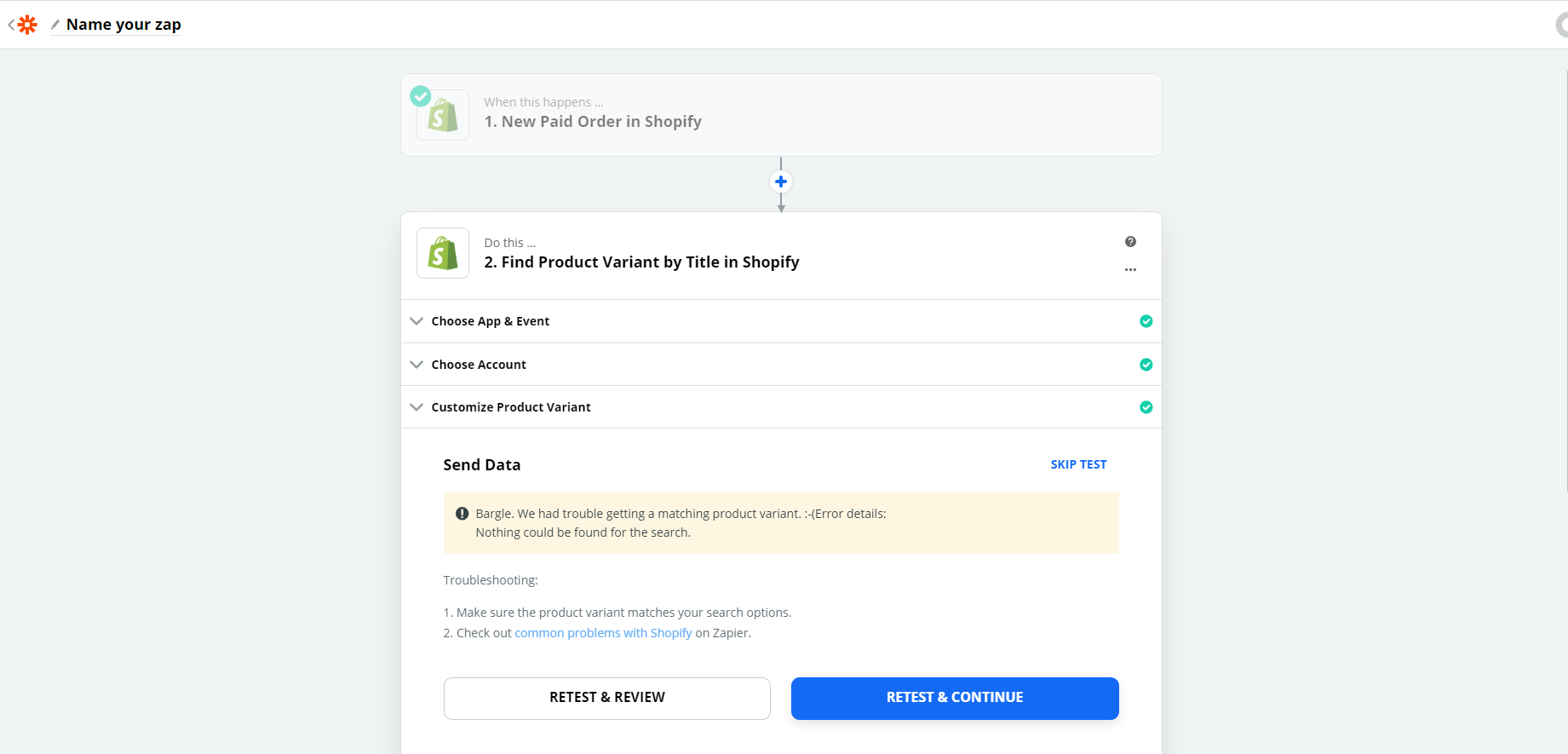 One Product works fine with Find Product, why i could't for multiple products?
Best answer by Liz_Roberts 10 March 2020, 17:10
Hi @Mehnaz ,
Thanks for the screenshot! Unfortunately the action to "Find Product" doesn't support line items which is what would be needed when trying to find multiple product variants at once.
There is currently a request for this feature which I have added you to. This way you will be notified once the functionality is possible!
View original