Hi guys, 
In this page https://zapier.com/apps/facebook-pages/integrations/google-calendar, there is mention of the "New Event" trigger and a lot of other ones. How can I use it, access it ? When I create a new zap I only get 3 Facebook PAge Triggers : New Post to Your Timeline, New Recommendation, New post by you.
Thanks for your support,
Laurent.
Best answer by nicksimard 1 May 2020, 22:57
Hi @Laurent!
It's easy to miss, but on that page we have the icon of the ap next to the name of the trigger/action. For New Event, it's a Google Calendar trigger: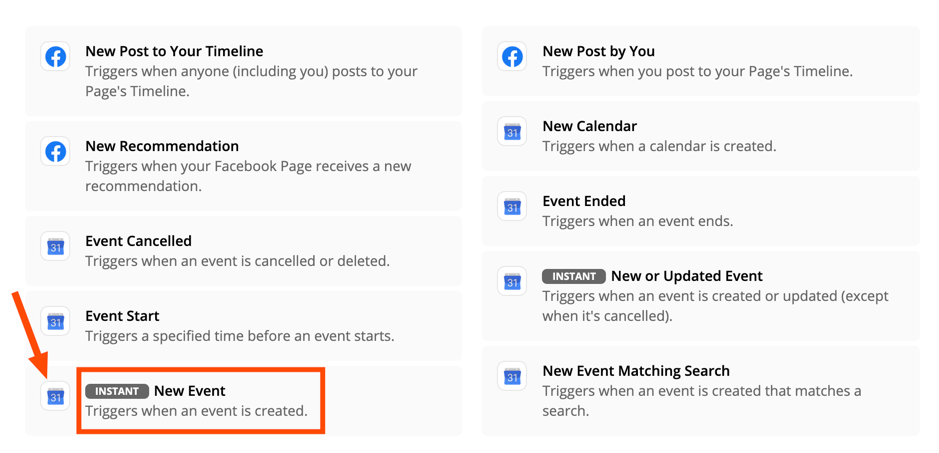 We do have an existing feature request to add that trigger to the Facebook Pages integration, and I've added your vote to it. If it gets added, you'll be notified via email.
View original