Hey, I have a similar "<!DOCTYPE html>" error.
I want to make the Zap: When a new contact gets added to Active Campaign or Meetovo it will also be directly added to Vincere.
Following error occurs:
Additional Pictures: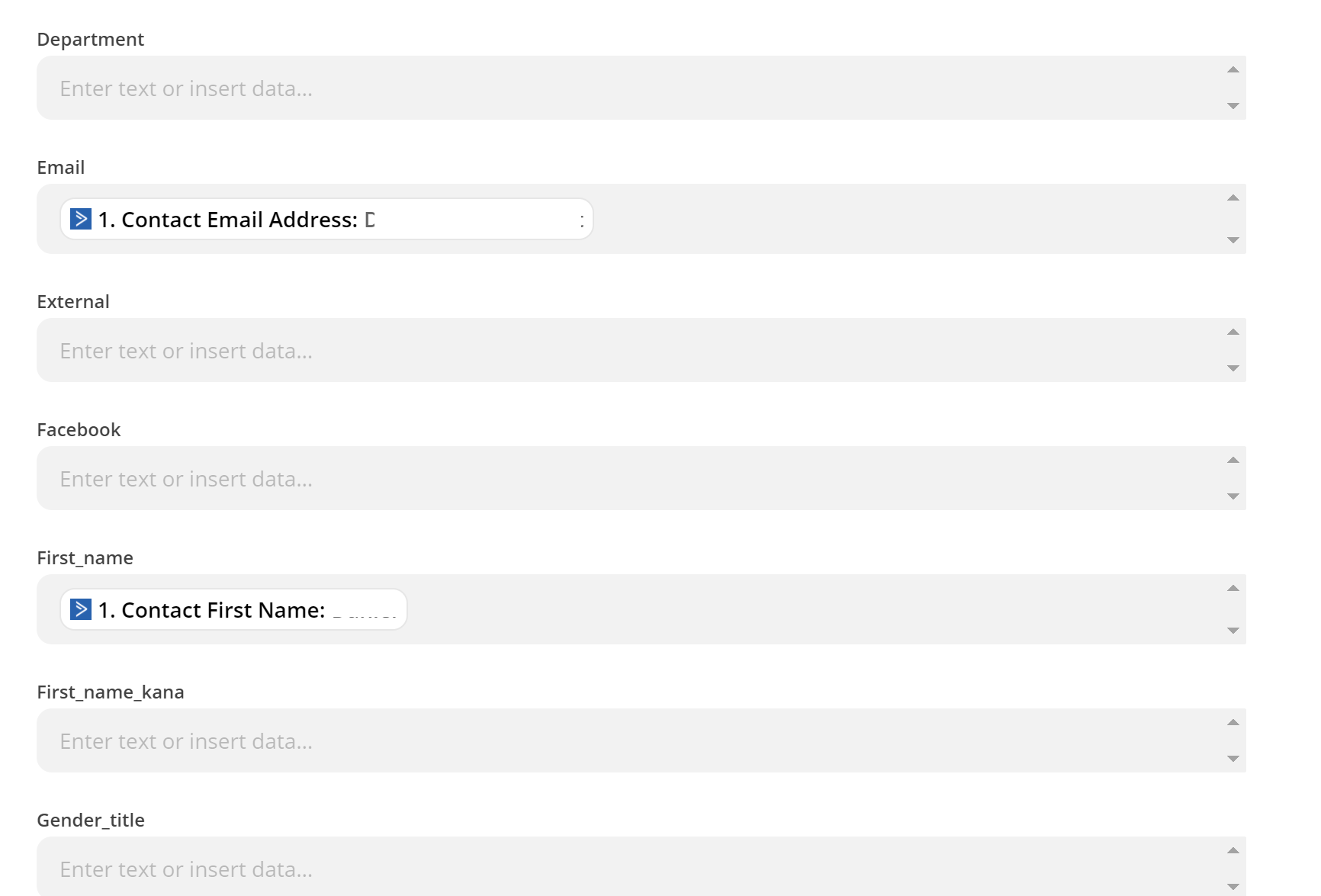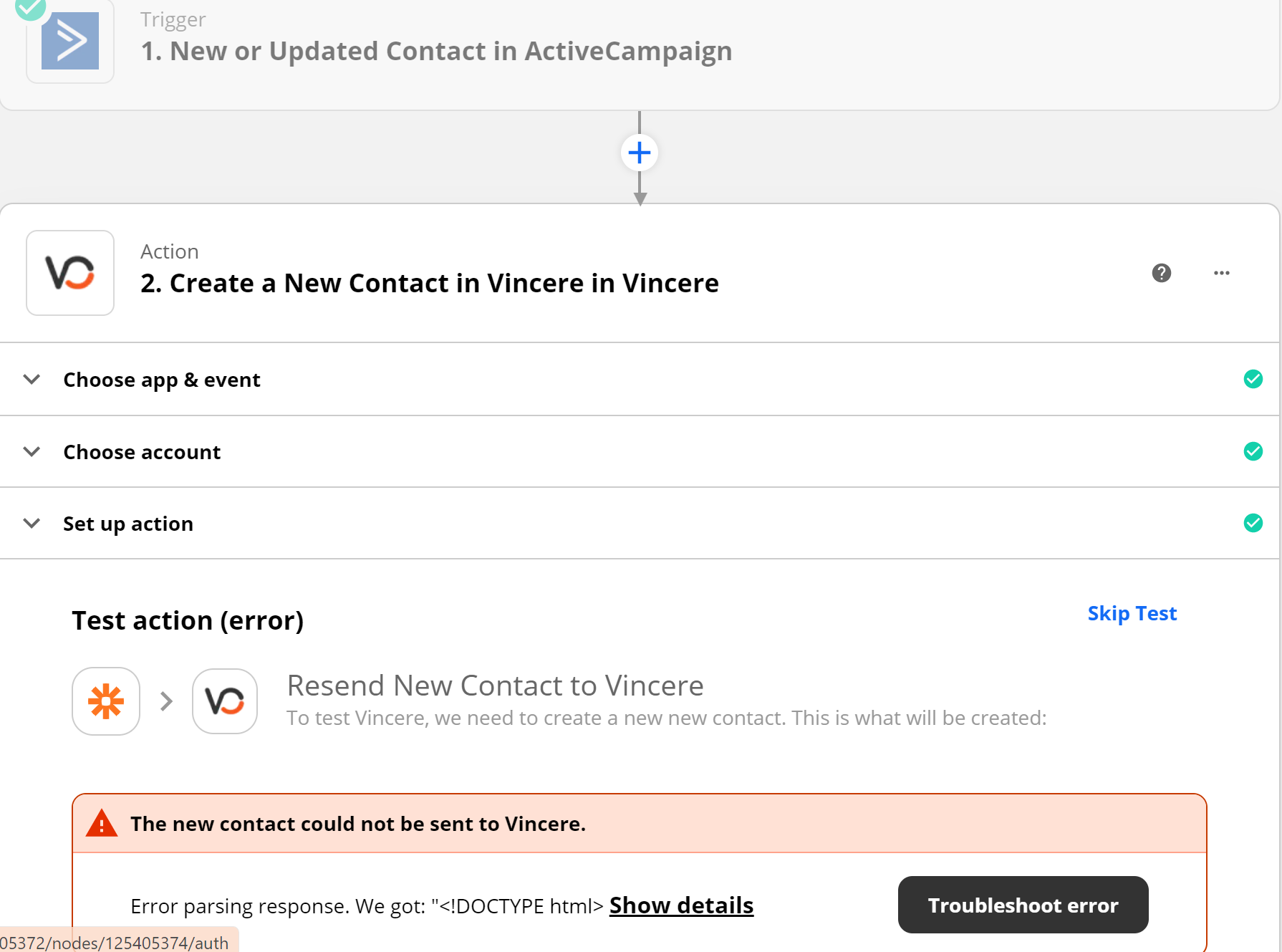 I would really appreciate quick help!
This post has been modified by a moderator to remove personal information. Please remember that this is a public forum and to obfuscate any identifiable information prior to posting.