I am wanting to send a text message to customers letting them know when parts of their order have arrived at our distribution center. Frequently we'll get multiple pieces of their total order that arrive, but not their entire order at 1 time. So the text message is to tell them X number of items of your order have arrive and this is what they are.
Right now I have it set up to where it will send a text message for each individual item. But I want to combine all items into 1 text message and list each item on a separate line.
This is an example of the data in Google Sheets. As you can see the Order # (column K) is the same on each row.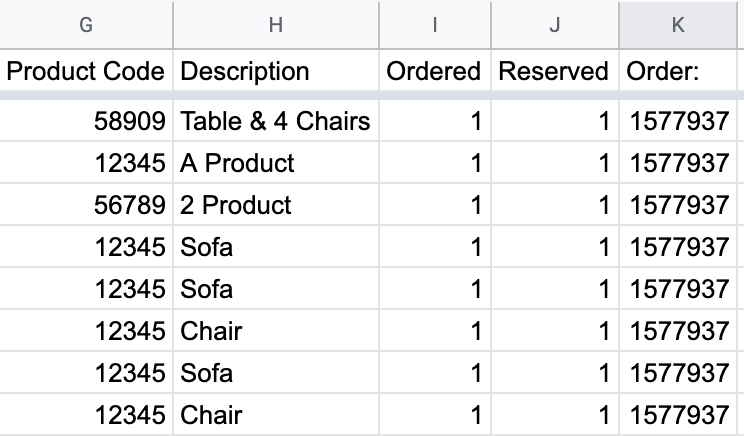 And here is the text message that sends via Twilio:

But that obviously would send 8 text messages to the customer. I want to send 1 text message to the customer, with each item listed (so 8 total rows at the bottom of the text message).
Hope this makes sense!
Best answer by PaulKortman 2 July 2020, 00:04
Hi @badke This is a perfect use case for Digest by Zapier Essentially you could look at it this way, each row in your spreadsheet could be a value in a digest for that order number. So each time a product comes in a new digest entry is appended.
There are a lot of steps to this, so I have a bunch of screenshots below, it might be confusing the first couple of times through but let me know if you get stuck and we'll see if we can help!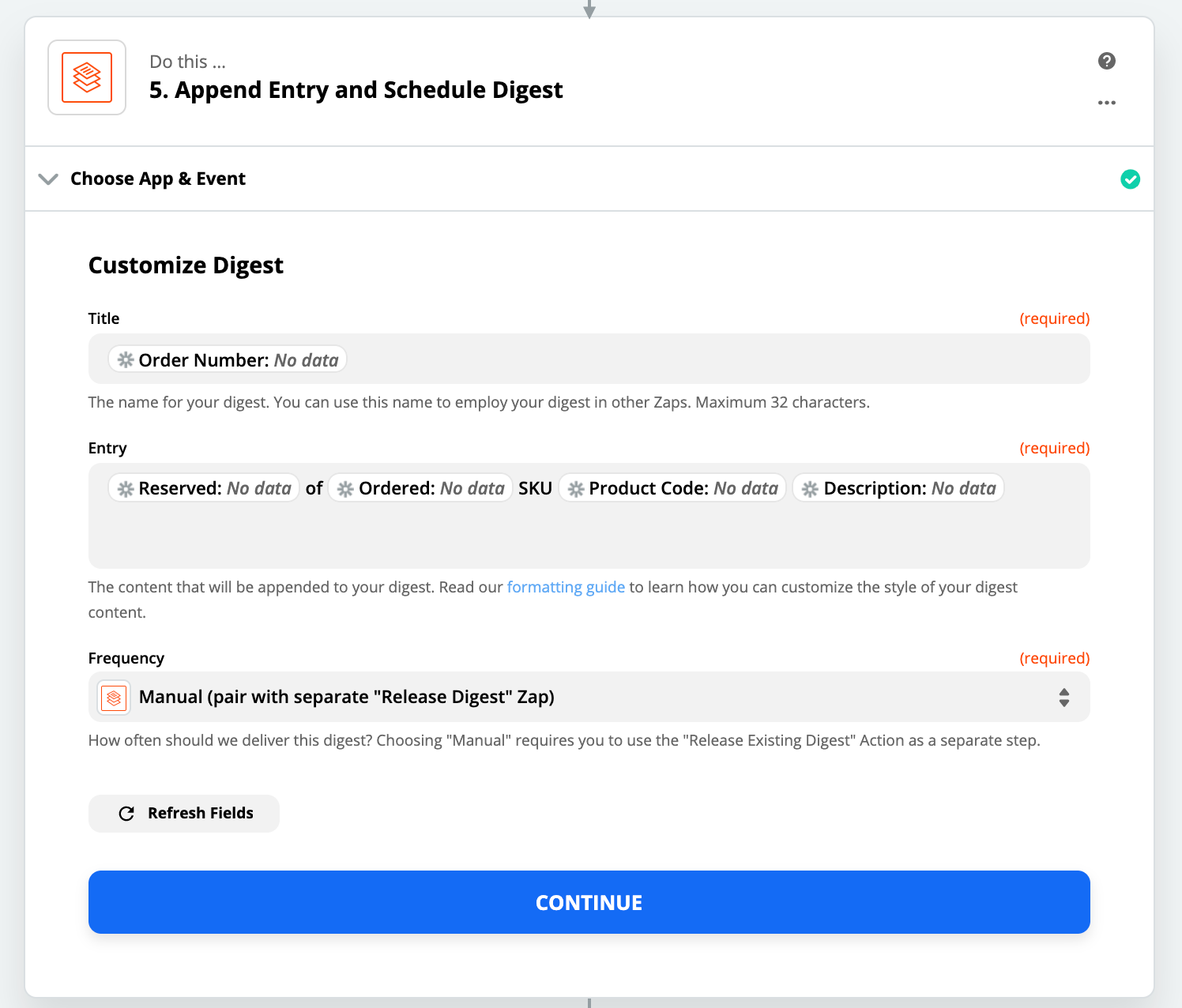 I would then have a storage by Zapier step that pushes a value onto a "to-notify" list. That value would be the order number, so I have a list of all order numbers that need to have a text message sent.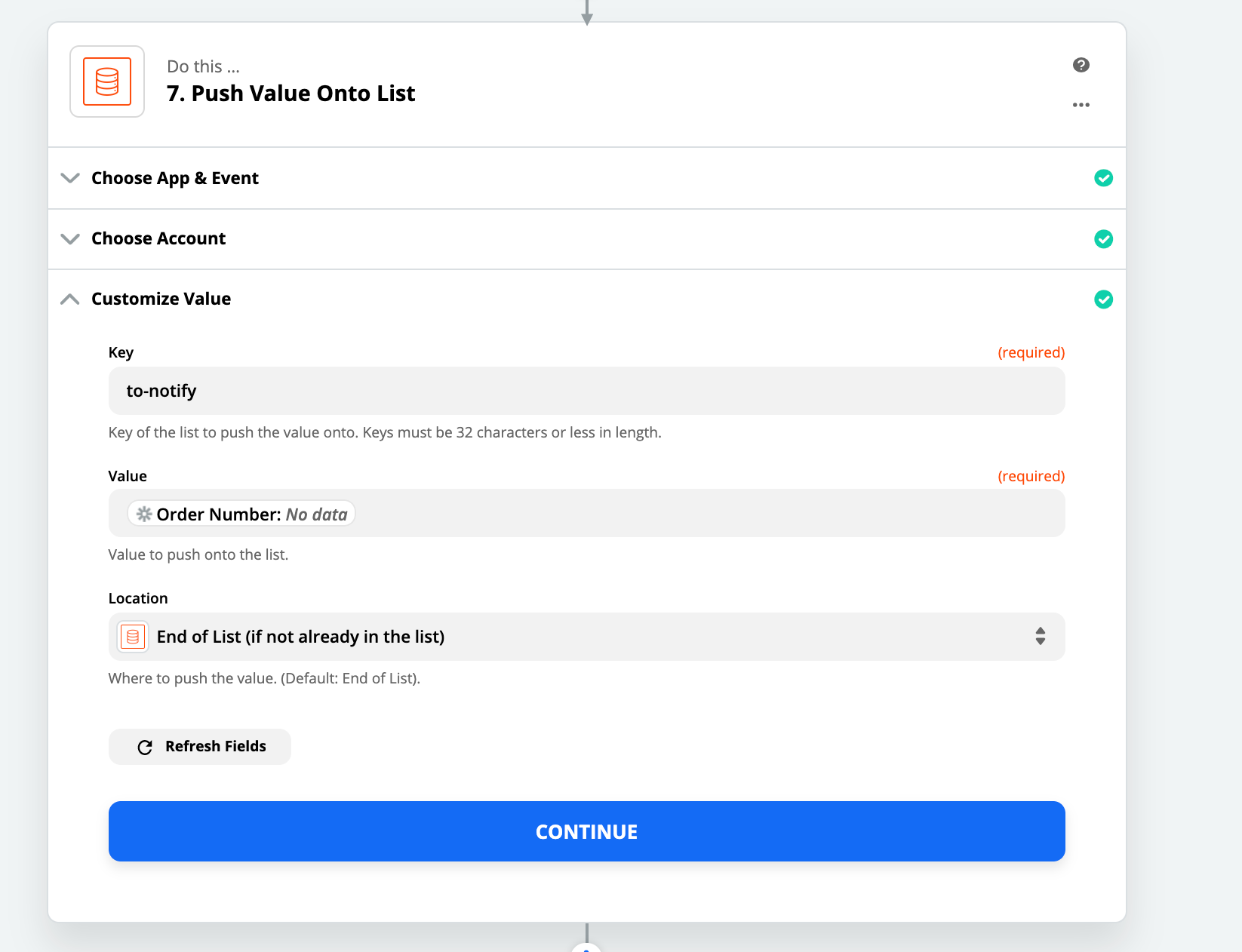 They have a delay until the time of day you want to send the notifications, I assume 6pm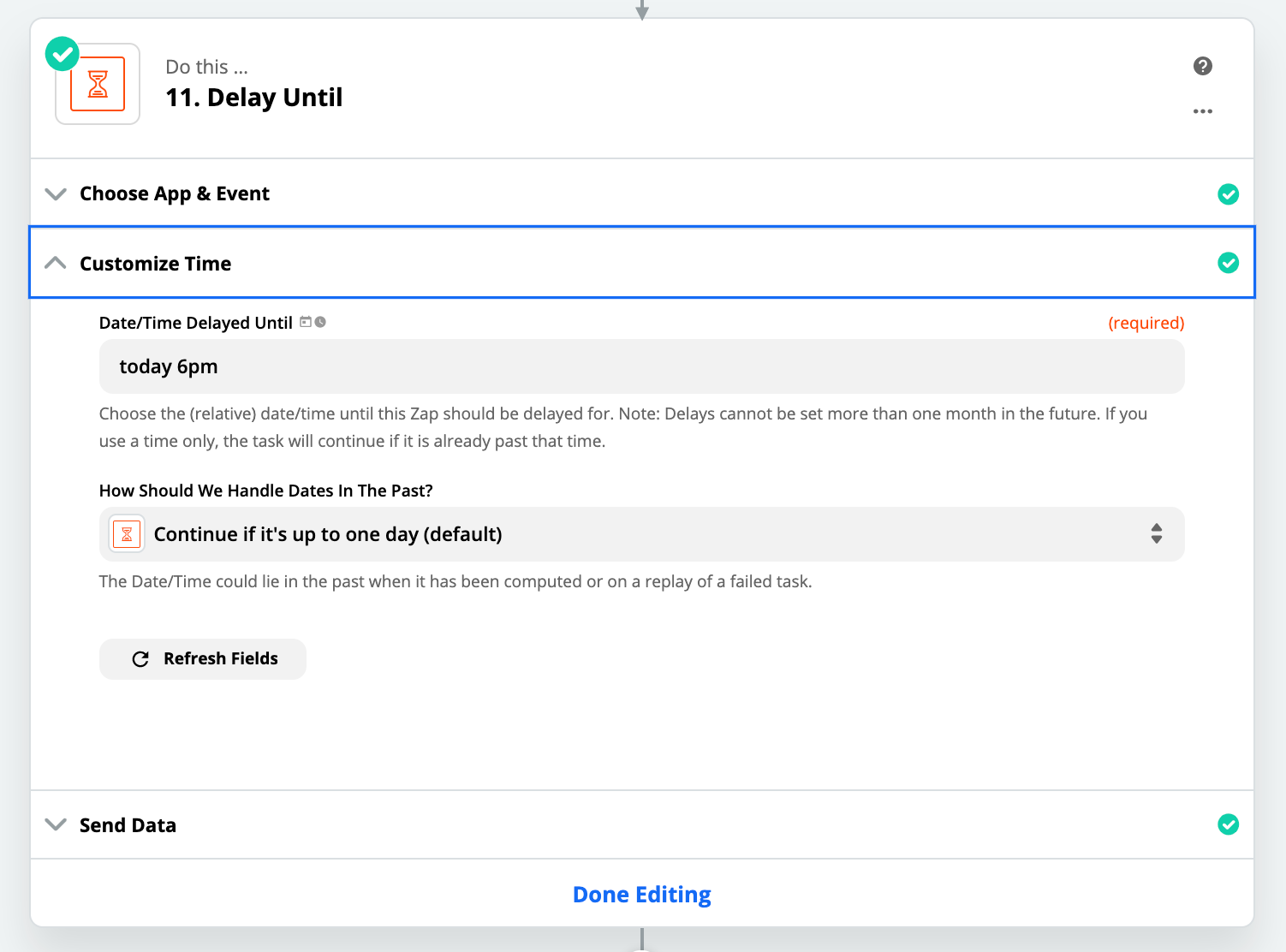 Now here's where the tricky part comes in, so far this zap is running once for each row/product that arrived. We don't want to keep all of these going, only one per order number, and that's why we put the order number into a list that de-duplicated it, so each order number appears only once in that list. We can now remove our current order number from that list and if it's no longer there this zap will stop, if however it is there this zap will continue to run: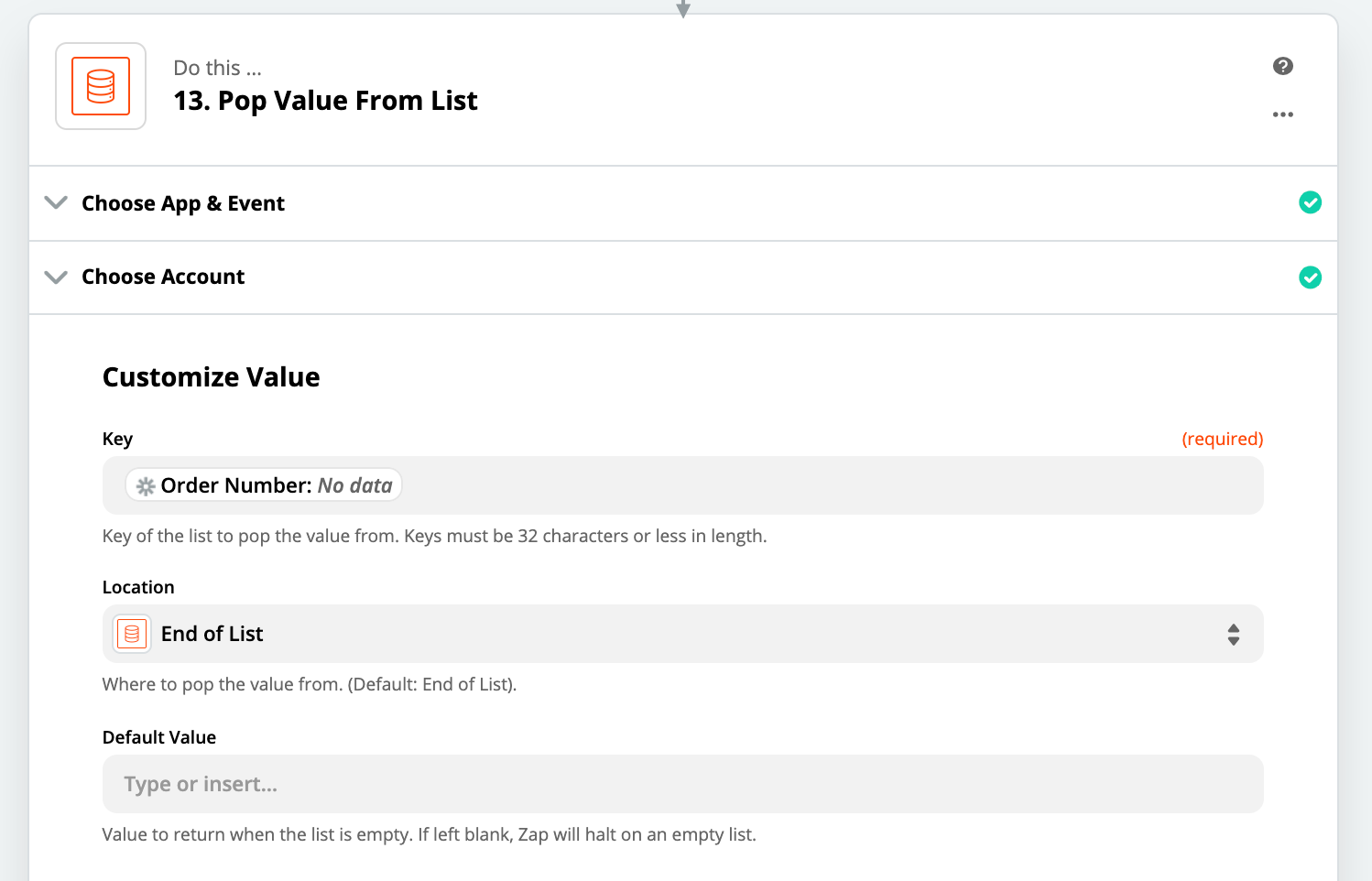 Be sure to now use the order number that output(ed) from this step in subsequent steps. I was working with dummy data and so my screenshots below do not show which step I'm pulling the Order Number from, but you will want to pull it from this "pop value from list" step from now on.
And then a Digest step to "Release Existing Digest"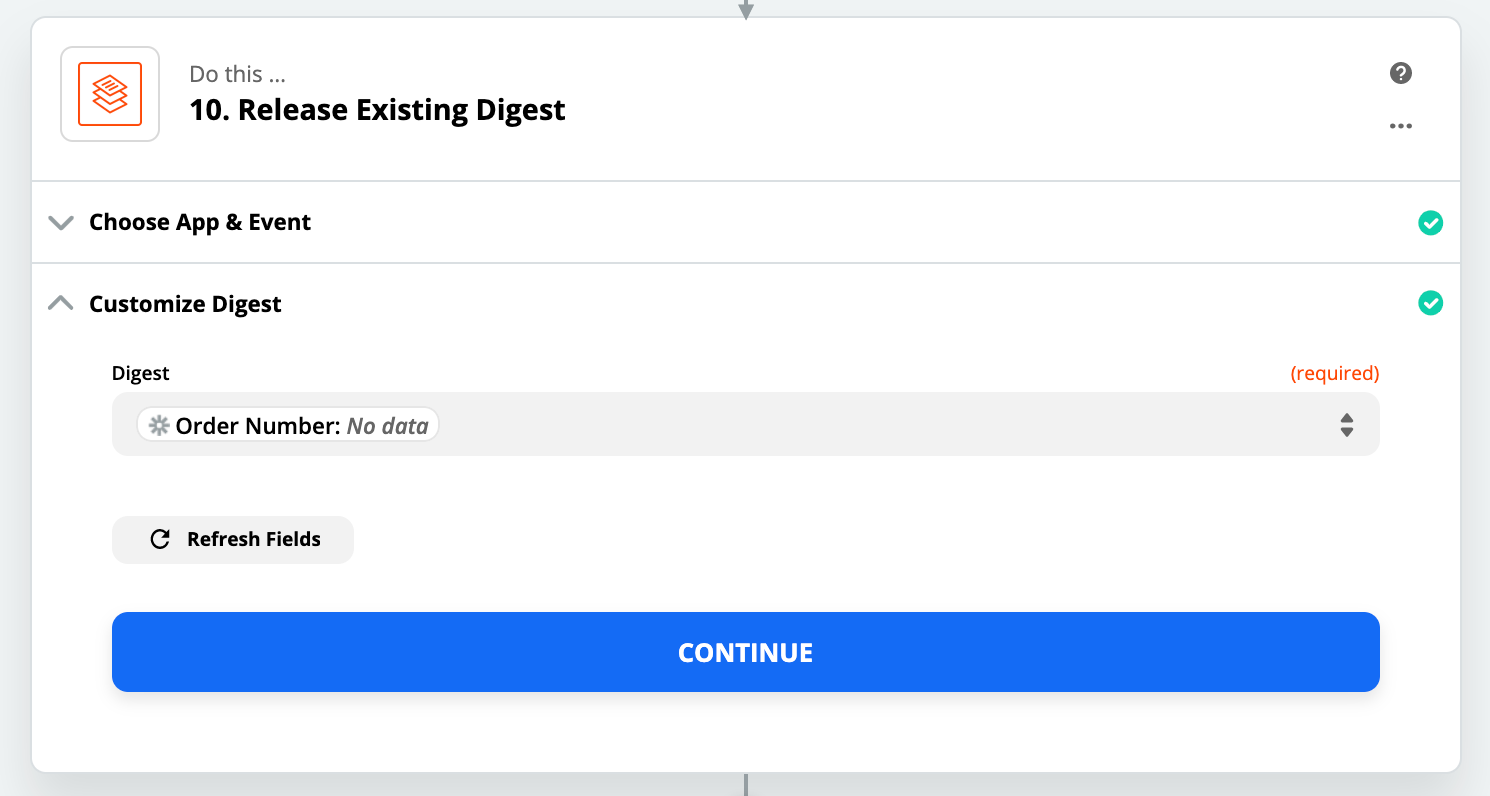 Which will give you the multiple rows for that order example:


Then you can write your sms message

Pheww…. that's a lot of steps, but it should do exactly what you want!
View original