Hello,
I wanted to try out Zapier for its Bitbucket ↔ Discord integration. Unfortunately, I can't sign into Bitbucket, so I can't progress. Hoping somebody can help me. 
Images of my issue are attached. Thanks.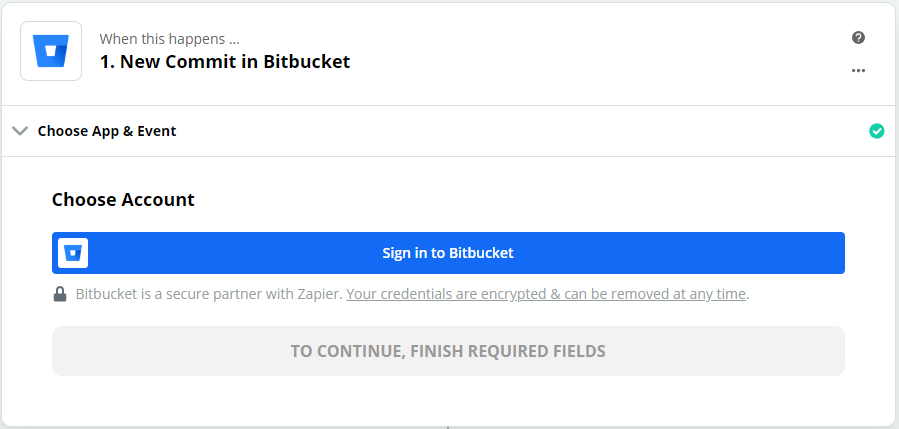 Best answer by Liz_Roberts 27 March 2020, 16:20
Hi @MrSatan ,
Thanks for reaching out and sorry you are running into this error with Bitbucket!

It looks like you're running into a bug we've recently discovered in the BitBucket integration. Our Support team has opened a bug report regarding the spike in these configuration errors, so you're not alone here.

I've gone ahead and added your email address as an affected user to the same bug report so that we can let you know once the bug has been squashed. Bug reports allow us to do the following:

- Raises this issue with the development team
- Allows us to track the issue and how many users are affected
- Remind us to update you once this is resolved

Unfortunately, I don't have an ETA on when this will be resolved, but we'll email you once the status of the bug changes.

Sorry I wasn't able to resolve this issue for you immediately! Please let me know if you have further questions or need anything else- happy to help!
View original