Im trying to perform a GET request using the Zapier Webhook action. However, I cannot get the auth to work.
Ive sent up the action like so…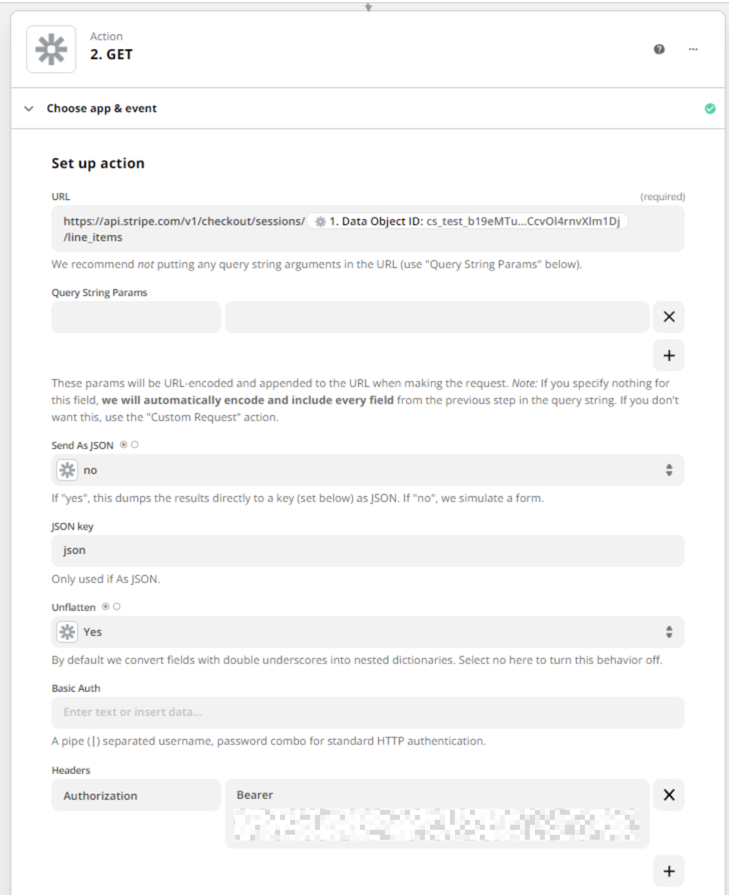 This post has been edited by a moderator to remove sensitive information. Please remember to obfuscate any personally identifiable information prior to posting as this is a public forum. 

If I test this in CURL it works fine. From what I can see it might be because the header value is being placed on 2 lines. Eitherway, any help would be much appreciated…
Thanks,