Does anyone know how to build a look up table, using the 1st list for keys and a 2nd list for values?
For instance:
["Start Date", "Allergies", "Allergy Details"]
["02/01/2021", "Yes", "No pork"]
The Zap should convert these lists to this lookup table, where I can look up key="Allergies" and get output="Yes":
Start Date: 02/01/2021
Allergies: Yes
Allergy Details: No pork
Best answer by ikbelkirasan 8 January 2021, 14:15
@helenmerlin - You might want to give a try to one of my custom integrations. You can use it to achieve what you described above. Check out the screenshots below.
Invite Link: https://zapier.com/developer/public-invite/124523/97233f2cc2b7cc0a321afdc3e77de0b3/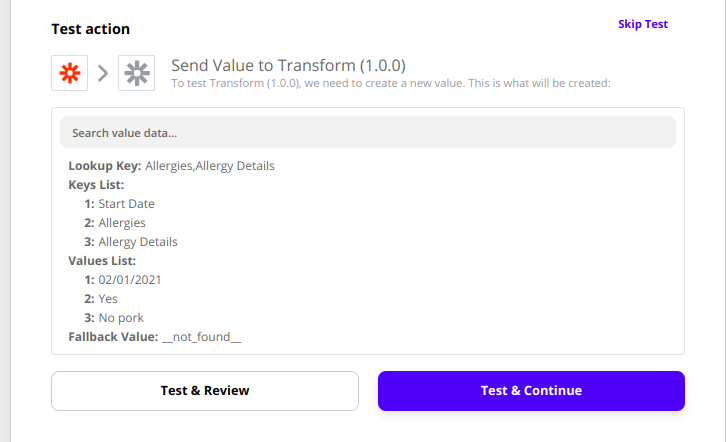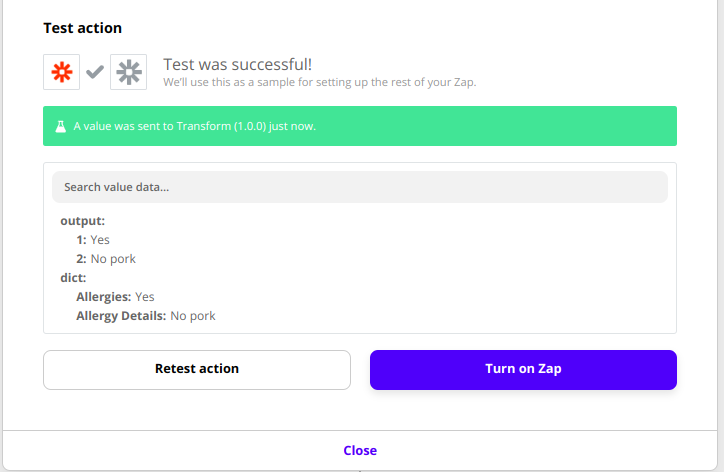 View original