Hi @jesse 
Thank you for your response.
Duplicating the calendars indeed did the job, but with some limitations, as I'll have to manually follow up these calendars and update them by my own.
When testing the system, I've faced another issue. 
I've been a used a flow Google Calendar → Notion
As I have a lot of daily events, I don't want to have the default hour (12 AM) into Notion.
This is why I've added a formatter Google Calendar → Date Format → Notion.
The issue is that although the Date Format test is OK (MMMM DD YY), and that I use the output in Notion, I'm still getting the original format (MMMM DD YY HH SS).
Can you please assist?
Flow: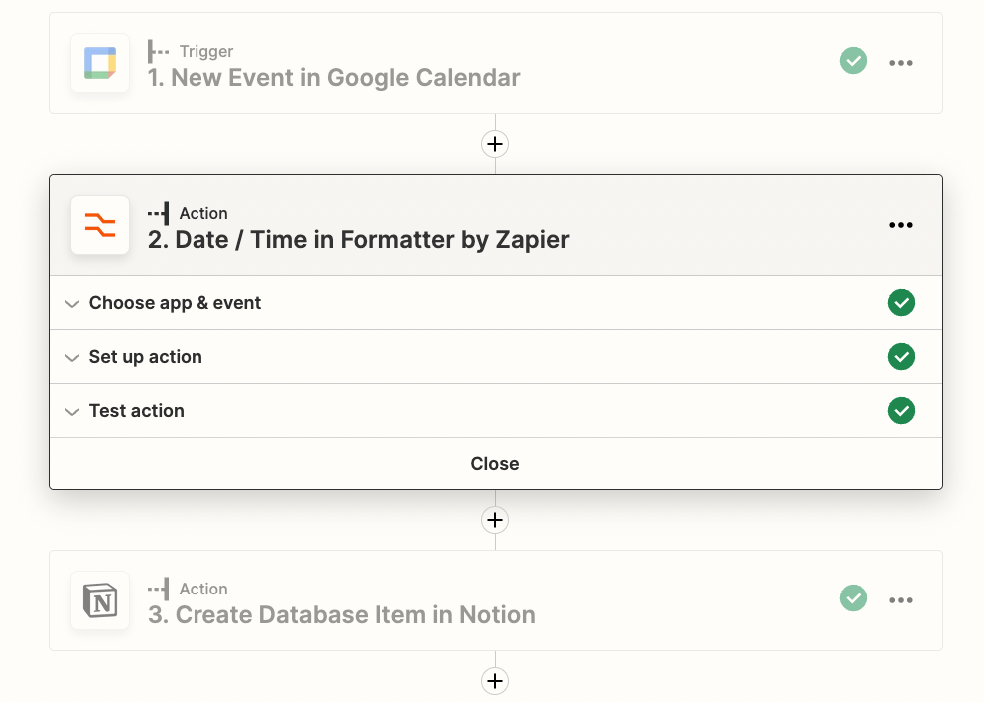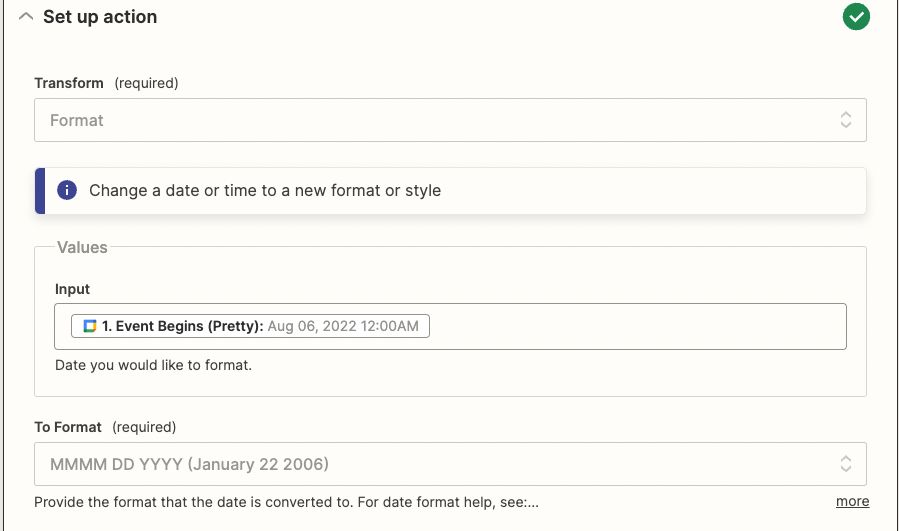 Thanks,
Ariel