[guide] Move GDrive Folder with Move File Action
TIP: The GDrive Move File action can also be used to move a GDrive Folder!

Zap action step configuration settings.
For the File field simply insert a GDrive Folder ID. (This can be found in the browser URL.)
For the Folder field select the destination Folder of where to move the desired Folder under.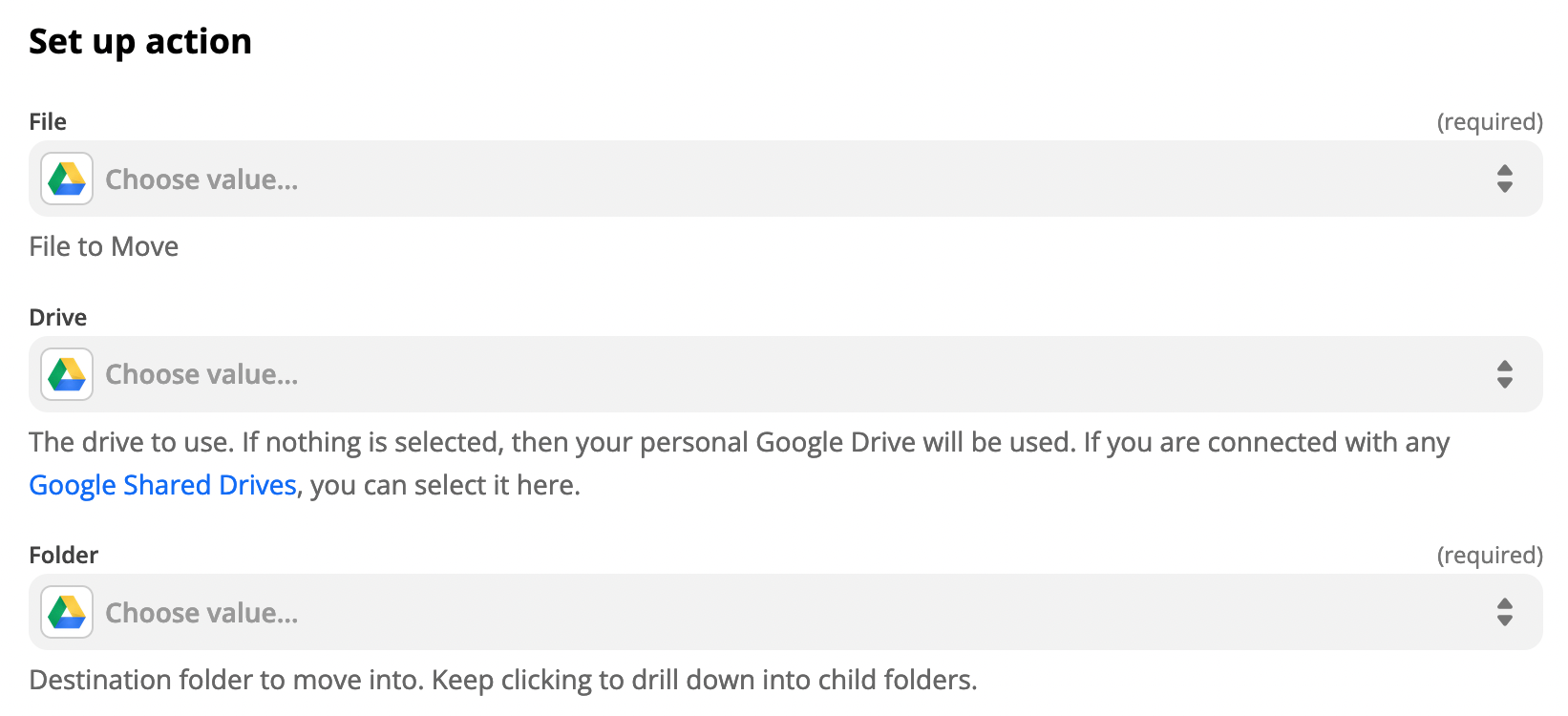 Tips and Inspiration contributed by: Troy Tessalone - Automation Ace