Hello,
I've been developing a Zapier Integration via the CLI over the past few weeks and we are getting close to submitting the Integration for review. As such I'm currently in the process of going over the Zapier Integration Review Guidelines and making sure that my team has completed all of the necessary steps prior to publishing. However, these guidelines state that prior to publishing we must:
ensure all integration information and metadata is complete and accurate. Be sure to follow Zapier's standards for integration branding
I'm not fully understanding where I can submit this information prior to submitting the Integration for review? When on the Integration development homepage, after clicking "Publish" the only App Details that I can enter are as follows: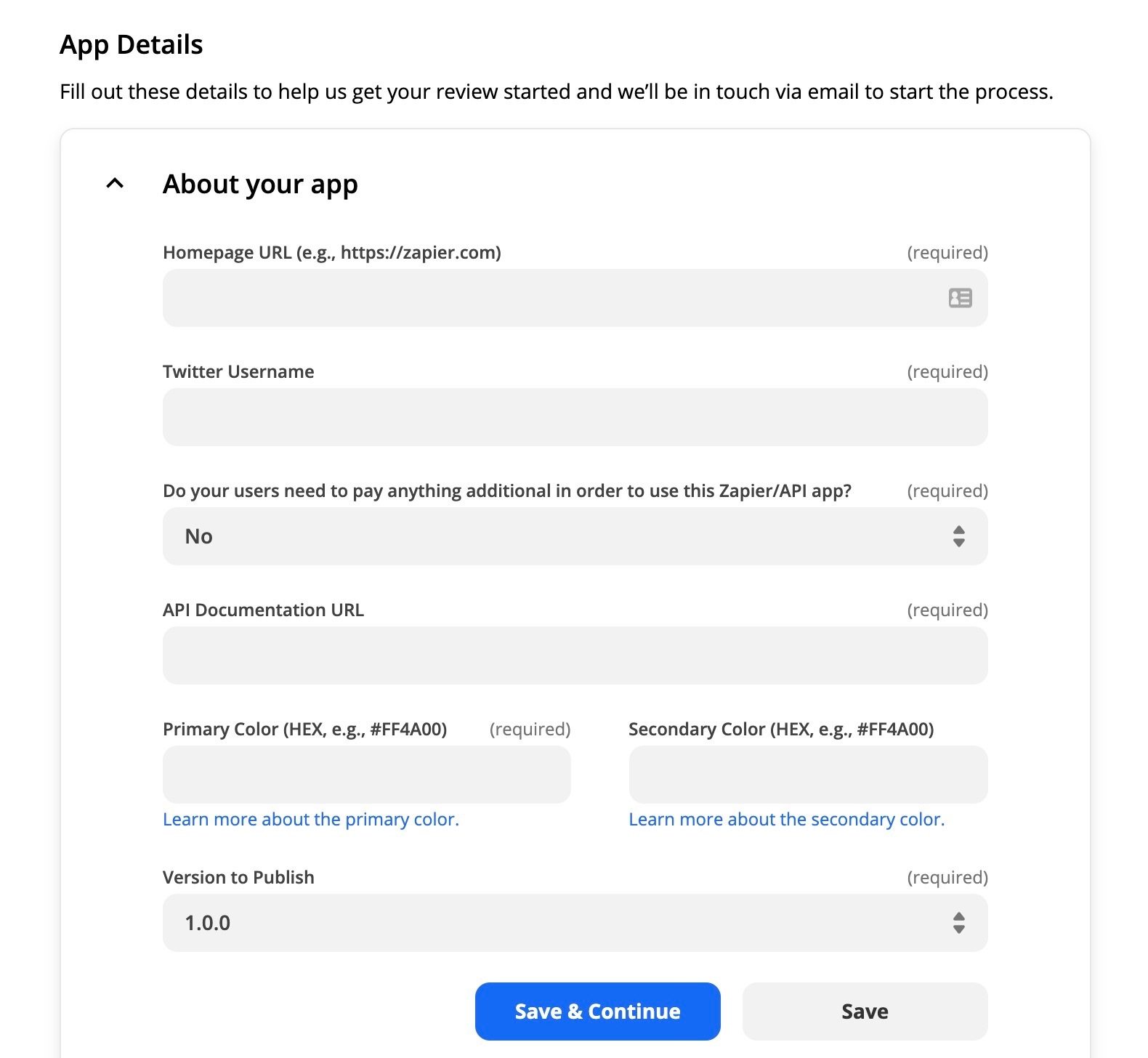 Do we need to add the information described in the Branding Guidelines prior to submission? And if so how can this be done when the Integration is developed via the CLI?