No app can do everything on its own. The best apps are instead focused on their core features, then rely on integrations with dozens of other great apps to do the rest. That is what the Zapier platform enables. It brings the best of every app together.
For this reason, you've made the decision to build a Zapier app. You launched it to the world and now receive a monthly newsletter that provides some basic information on the status of the app you built. But how is it actually performing? Are your users finding it useful in extending the power of your product? How do you know that you're getting a return on your investment for building and maintaining an app on Zapier's platform?
Until today, it has been a bit of a black box. You haven't been able to see how your users are actually using your app on Zapier. Today, that changes. I'm pleased to share that we've shipped a new "Insights" dashboard that is chock-full of data revealing how your app is performing. That includes new users, total number of Zaps users have activated with your integration, user retention, and more! As we roll out even more insights, you'll get a fuller picture of your app's ROI.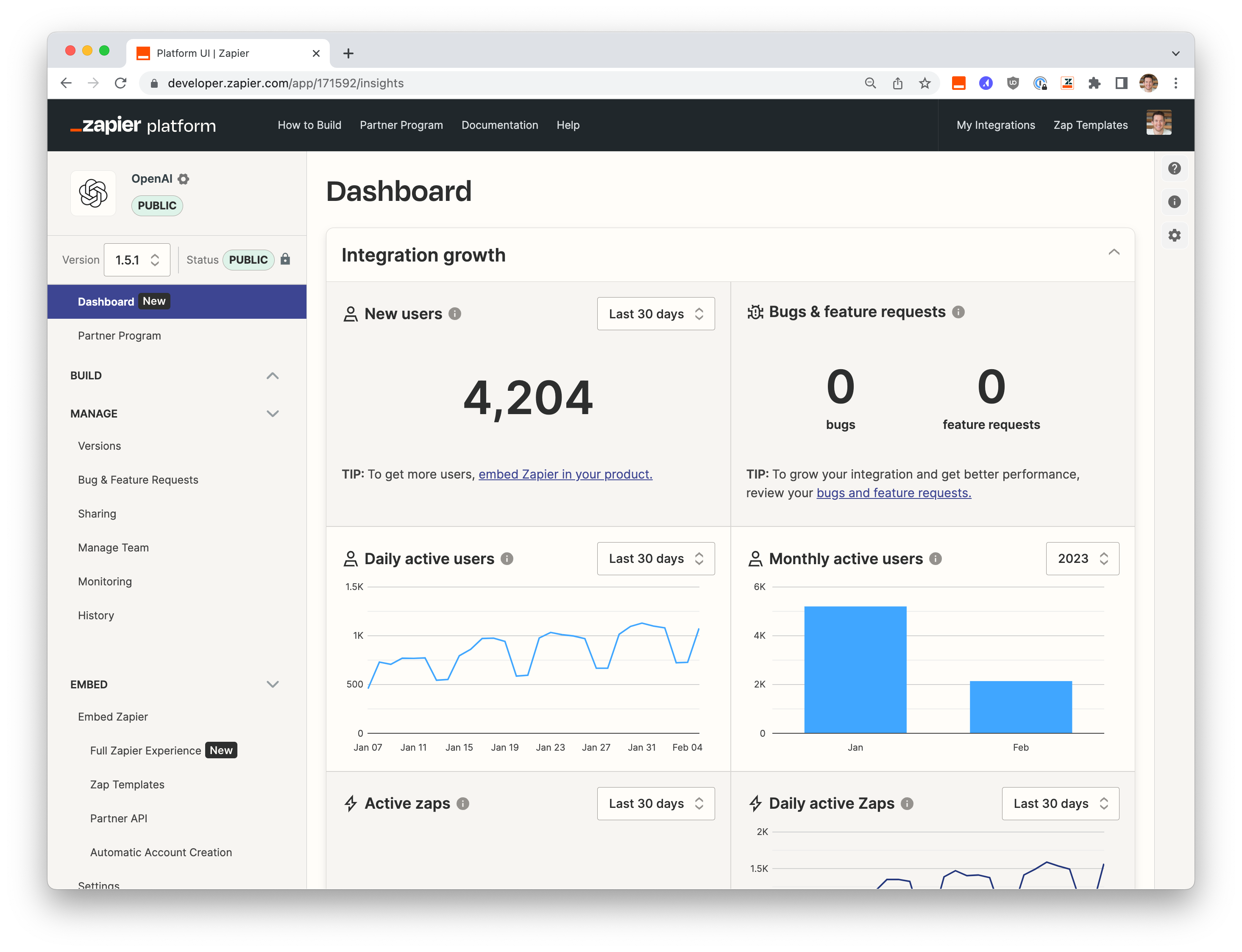 You can filter the data to see results for the last 7/30/90 days along with 12 months of user retention data and four years of monthly active user data. To learn more about these insights and how to improve the quality of your app, head over to our developer documentation.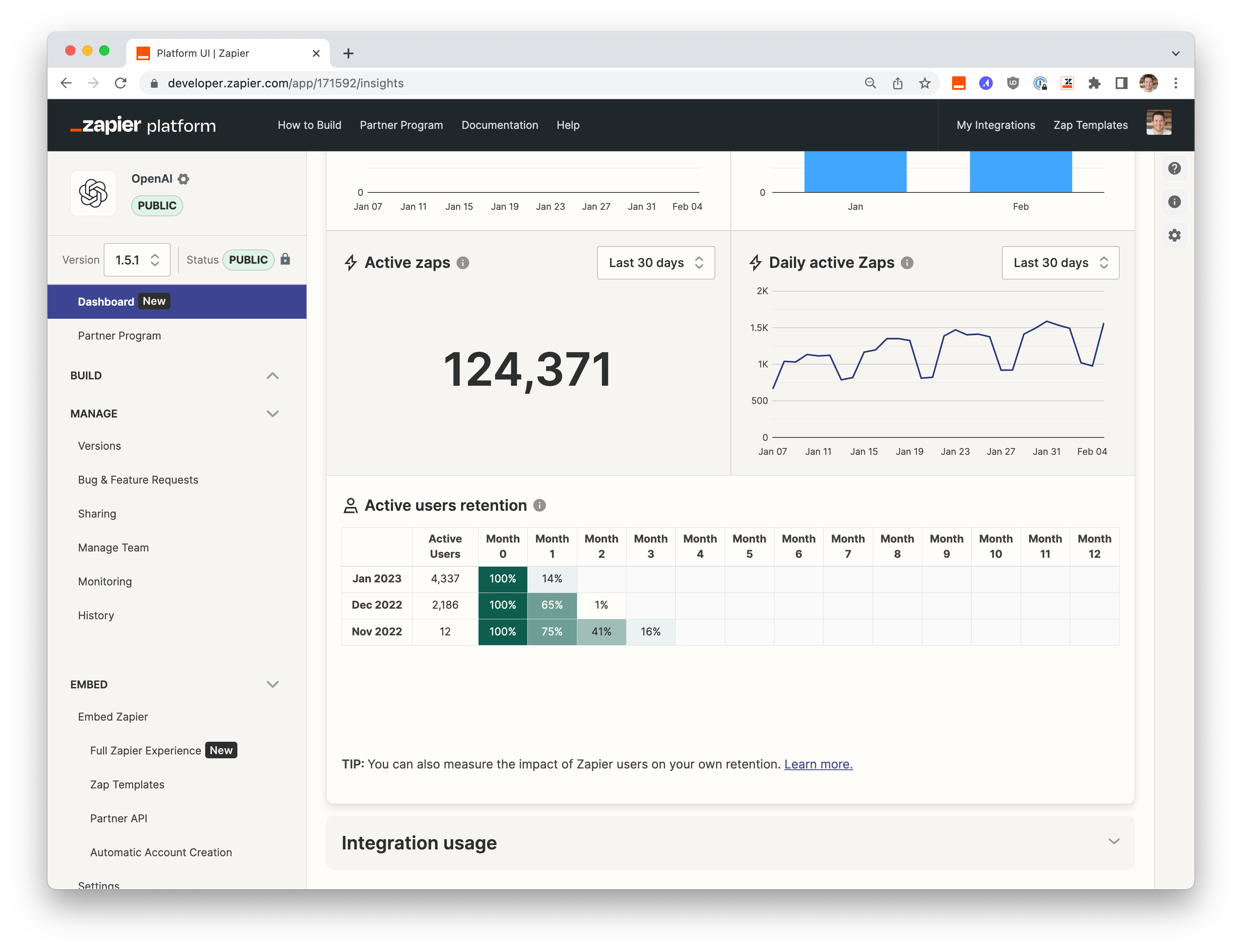 Our next release will focus on Zap Activation Rate. What is Zap Activation Rate? Consider all of the Zaps users try to create with a trigger, action, or search from your app. Then look at the percentage of those Zaps that actually activated within 24 hours of creation, meaning the Zap ran at least one successful task. That's the Zap Activation Rate. These insights will be available in your dashboard by the end of this month (February.)
What else would you like to see? What data do you need to continue investing in the quality of your Zapier app so that your users have the best experience and can extract the most value?
Send us an email at partners@zapier.com or reply directly to this post!