Hi!
We're trying to implement the REST Hook Trigger in our Zapier Integration, but unfortunately we have some issues when trying to configure the API Request, since the Trigger Type option does not change when we click on it.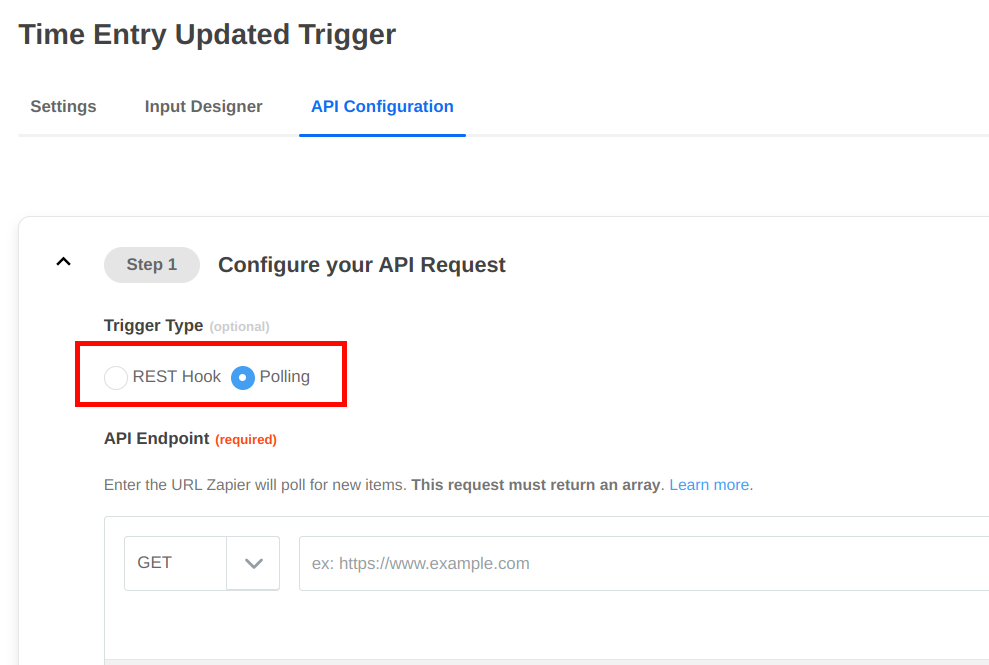 This error is logged in the developer console every time I clicked on "Rest Hook" option:

We would appreciate some help regarding this issue so we can continue our development to introduce new features to this integration.
Thanks in advance.
Regards,
Agustín