Hi, 
When I am using OAuth v2 can I make the client id and client secret be input data. Like below?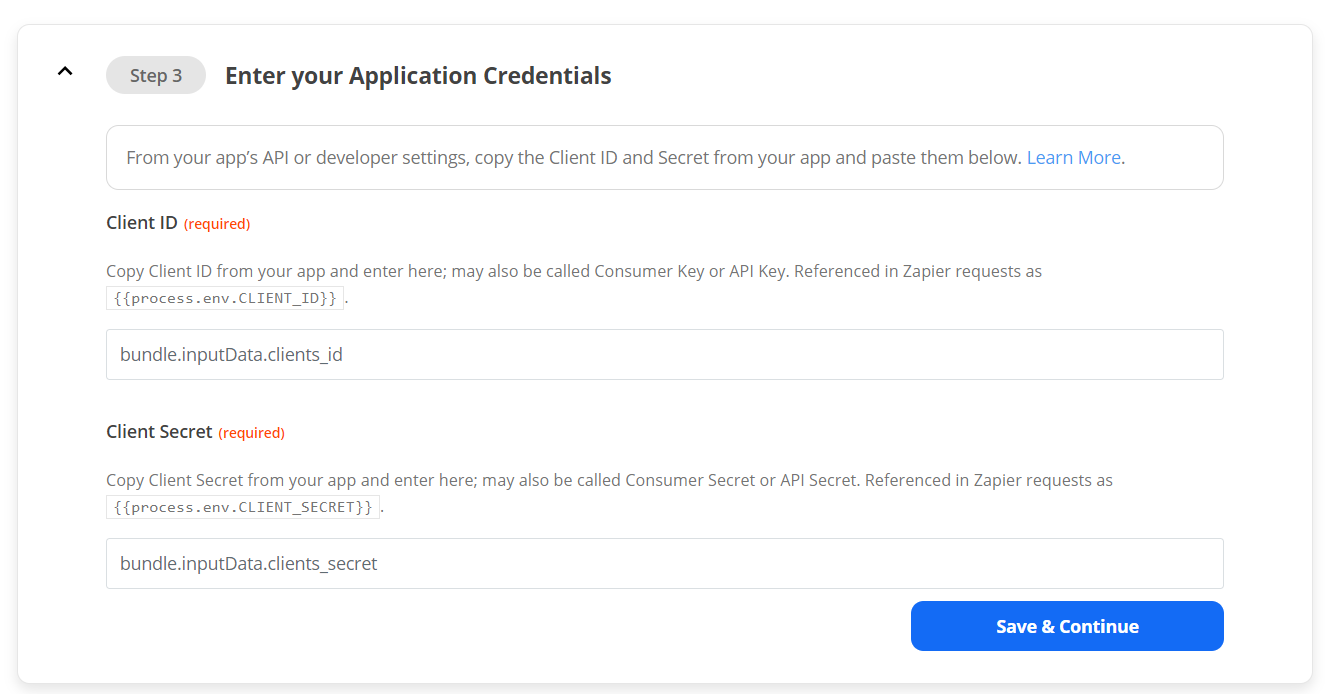 Best answer by Zane 26 July 2021, 16:09
You can do that, but adding them as user input fields in your auth config. But for OAuth implementation on Zapier, which uses the authorization code flow, to do so would only make sense in one circumstance: your users are self-hosting an app that uses oauth.  For instance, our GitLab integration does this because one can use the SaaS instance of the product, or your can self-host it. To configure a self-hosted product, you're going to want to collect a host url as well.  
If you're trying to collect client id and secret from a user because you're doing a different kind of oauth flow, like, like "client credentials", one of the other Zapier auth configs is better suited for this, the Session auth config type, for instance.
Happy to expand on that answer and help you pick the right config for your integration if that all didn't make total sense. 
View original