i'm trying to integrate my app into zapier. i use cli to do it. iam working with the sample demo project recommended by zapier ( https://github.com/zapier/zapier-platform-example-app-github.git ).
when i run
zapier validate
there are lot of errors arising , one among those error is below

i checked in the doc link, and i see below detail. iam not sure how to fix this error via cli. Please let me know how to fix this error via cli

Few of the errors are in below screenshot, is it possible to fix all these errors via cli itself?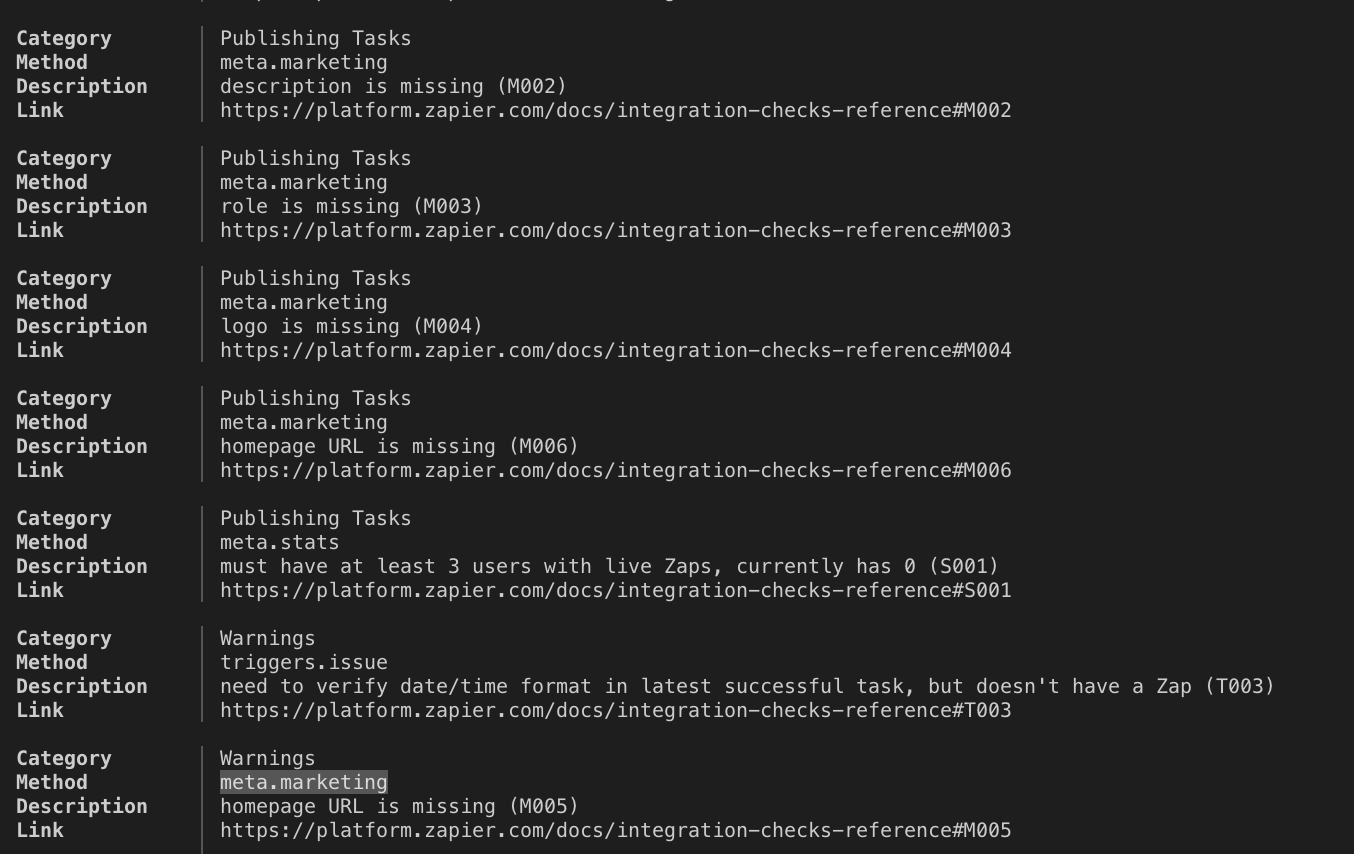 Best answer by ikbelkirasan 13 April 2020, 17:12
@divine - If you're developing a private app, you can just disregard those warnings. You can go ahead and run zapier push to upload your app. Otherwise, if you intend to make it public, you would probably get better support by asking Zapier Support.
View original