Hi guys,
I have developed an integration in Zapier Platform but I am getting this error when I use it in zap.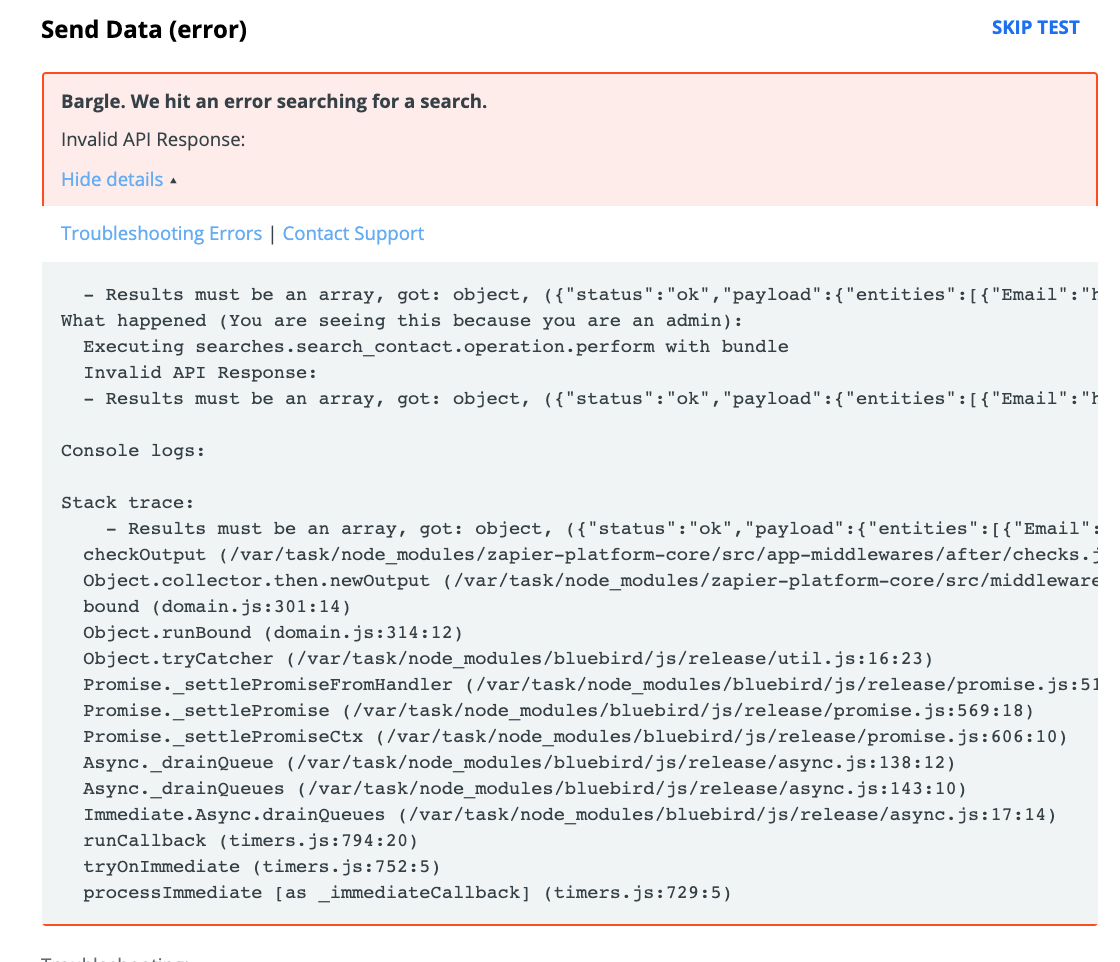 when I was testing the API in Postman I got a successful message.
Anyone know how to tell the Zapier platform that an object is an okay response in this case?