Hi,
I want to implement pagination in the trigger so I followed the steps mentioned in the Zapier developer documentation to implement pagination. But I am not getting the second-page results.
I tested this trigger by binding with a dropdown it's getting second-page data when I click the Load more button in the dropdown.
but it's not giving the next page result while binding with action. 
please help us with this and how can we achieve this.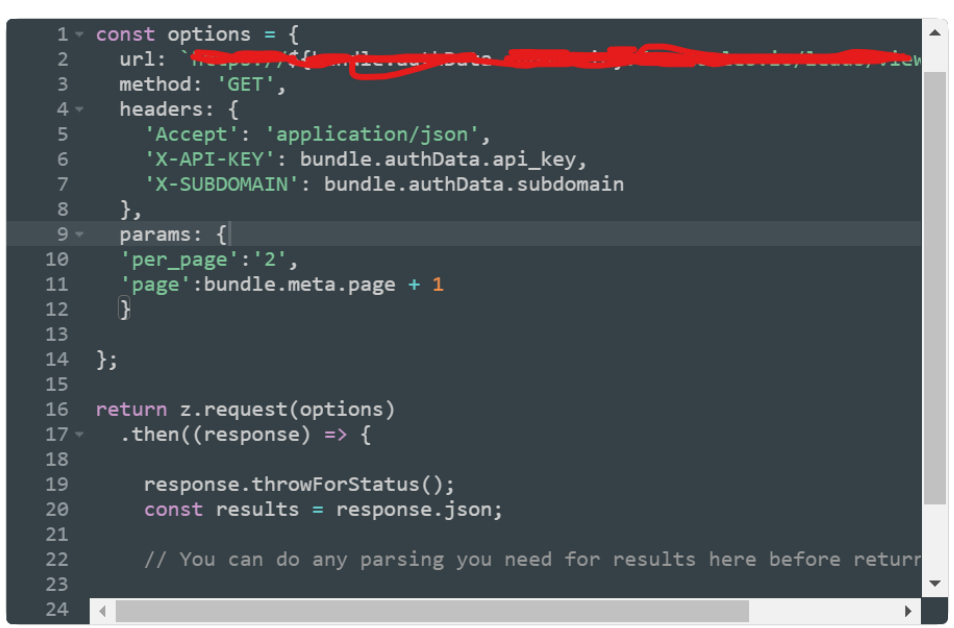 This is our API documentation link: https://developers.freshworks.com/crm/api/#pagination
Thanks in advance.