Hi,
I am trying to create an APP on Zapier .
How can i set default values for the Dropdown ,irrespective of the user selects or not .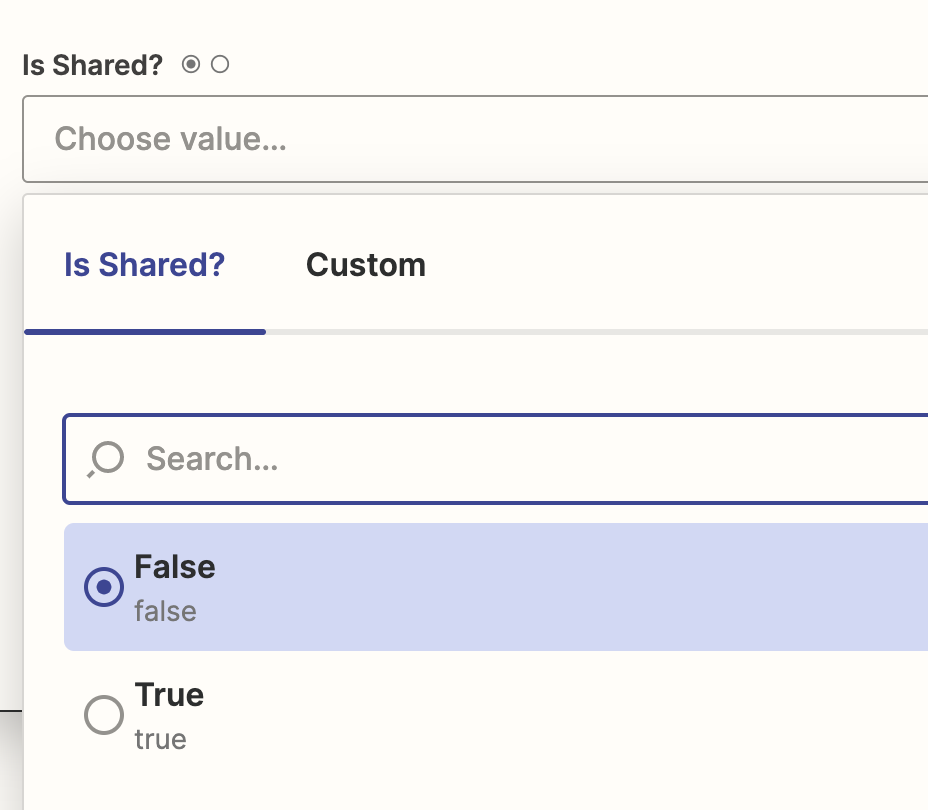 Like in the Above ScreenShot ,For Dropdown Is Shared ? ,I want the default Value to be set as "False" initially .Suppose ,If user miss the dropdown ,i will get the default value as false .