Hi, I've already sent an email to the support but maybe I'm missing something.
I've a Zap that is triggered for any update on a Order in Booqable integration. And at the beginning (first step) is a filter that let continue or not. What I'm seeing is that the trigger or the filter (not passing) is counting as task against my monthly quota.
Here is my Zap as my first step (after the trigger that is NOT counted like is mentioned here: https://help.zapier.com/hc/en-us/articles/8495906379405-How-are-tasks-counted-in-filters-
Here is the beginning of the Zap: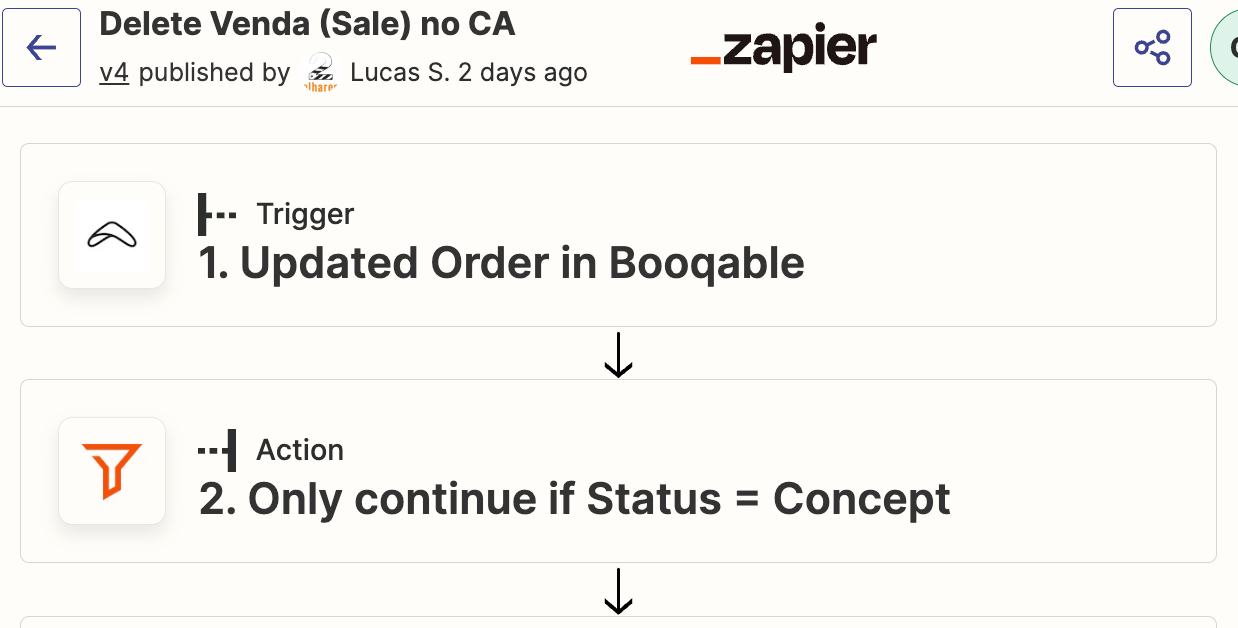 Here is my Zaps Runs History: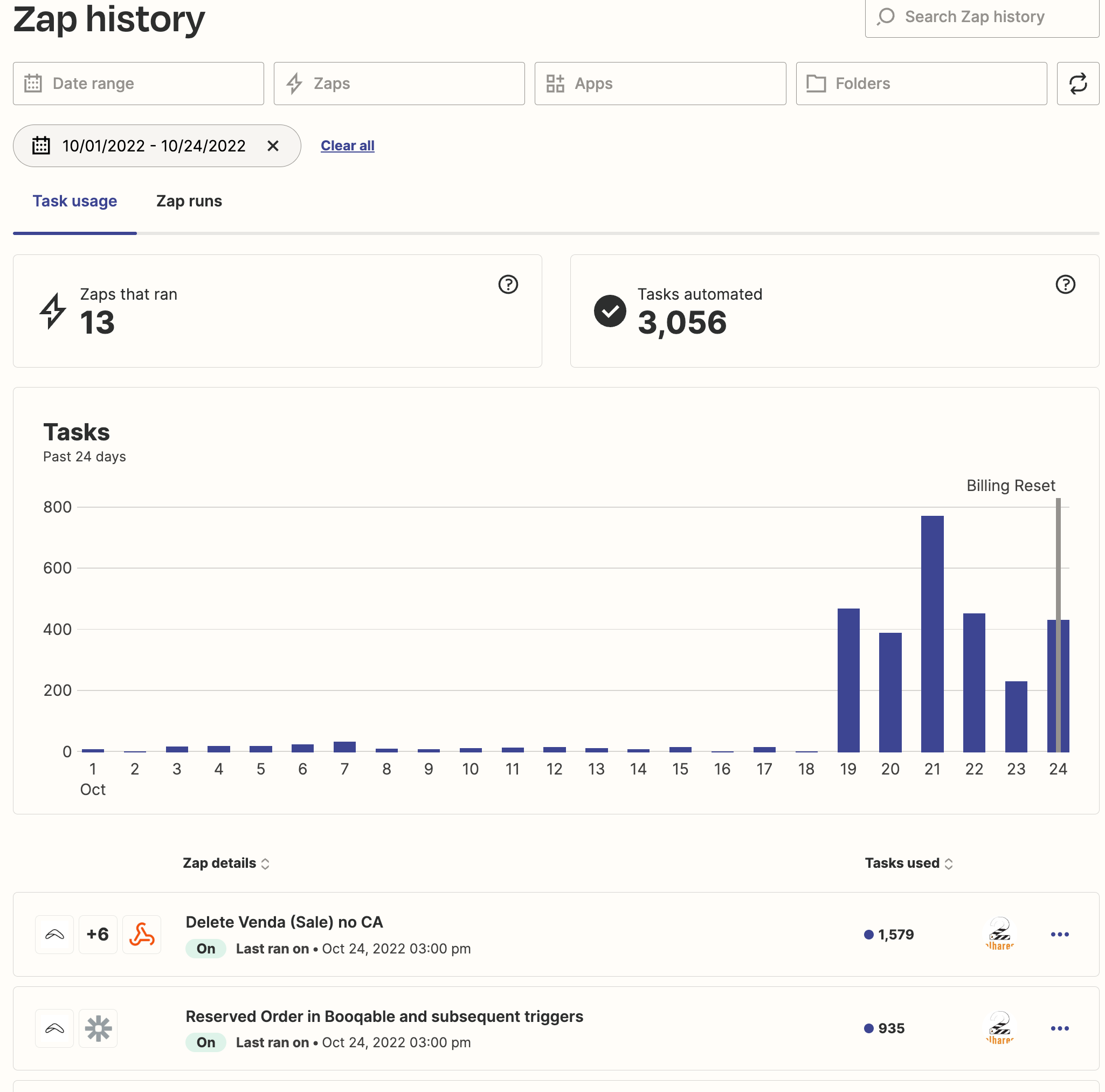 You can see that the "Delete Venda (Sale) no CA" has almost all the 2K tasks counts. But 99,99% of those don't pass the first filter and it's stopped. Either way is counting as tasks against my quota and should not.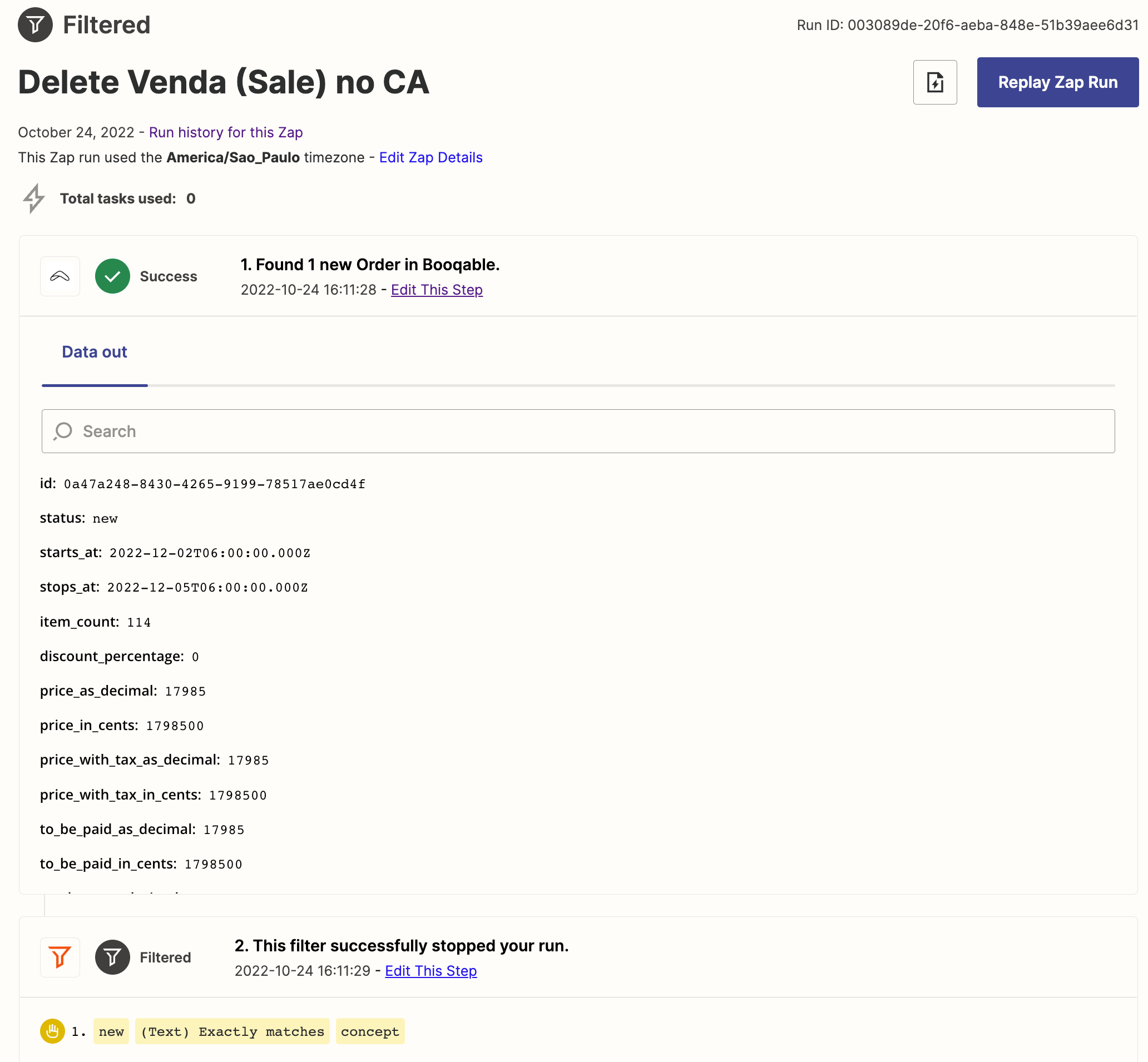 Am I missing something?
Regards,