I've successfully created zaps from basecamp to Google tasks before but this one is not working. I'm getting an error message "the app returned forbidden"
See below: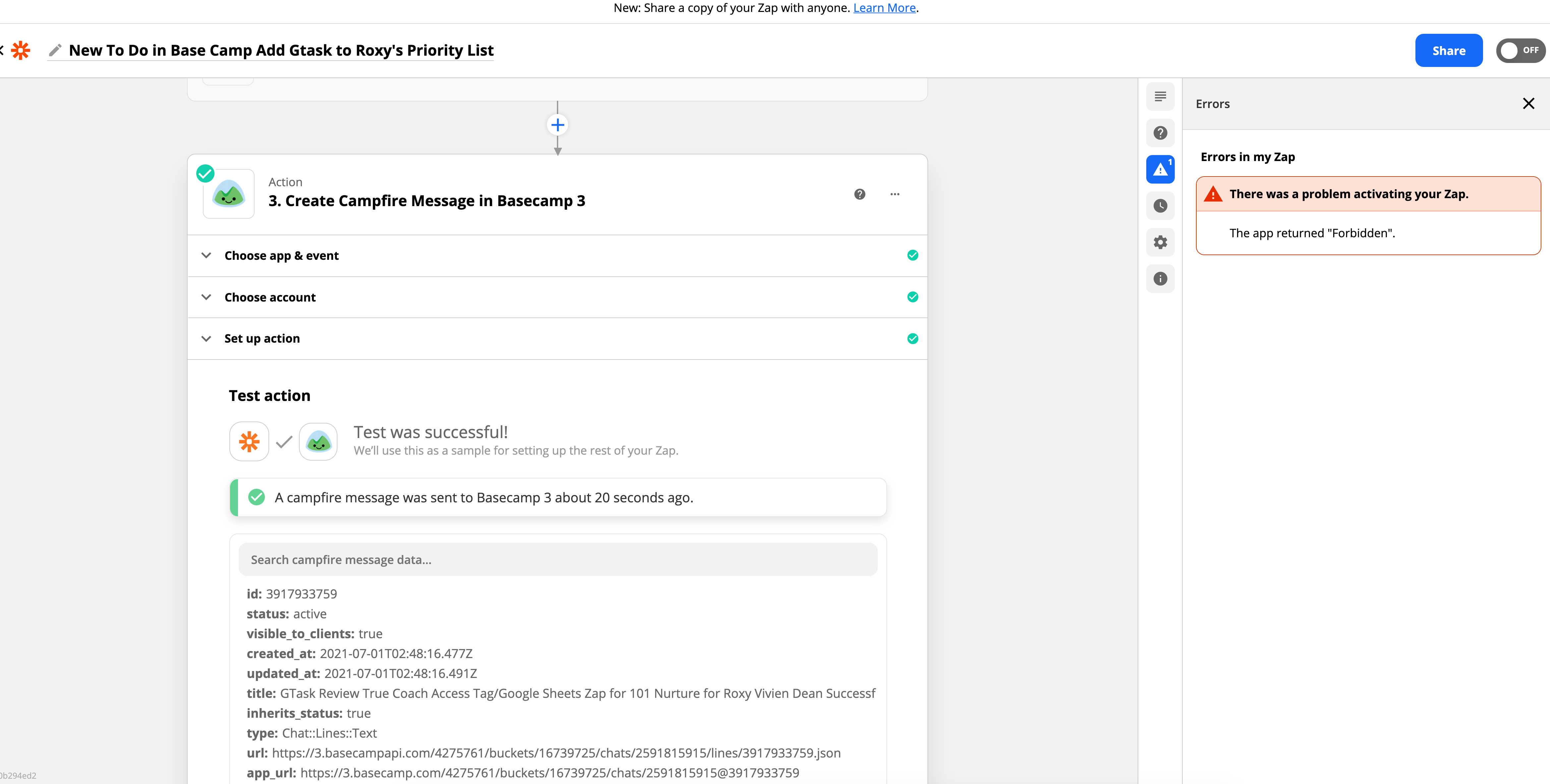 The test actions all work great, but when I turn the Zap on it has an error.
Here is a copy of the Zap: https://zapier.com/shared/a0e554e893192ba9db8c3579ef81432ff31df902
I know I have the permissions to create Zaps in this Basecamp project, as I have done so with other Zaps (Loomly to basecamp 3 for one).
Thanks in advance for you help!