Hi.
I've read all of this: https://help.zapier.com/hc/en-us/articles/8495991159693 and this 
Neither seem to address the topic of "what is the username we are supposed to fill out"?
Here's the profile I'm trying to follow: https://www.youtube.com/@theentertainmentreel/
For example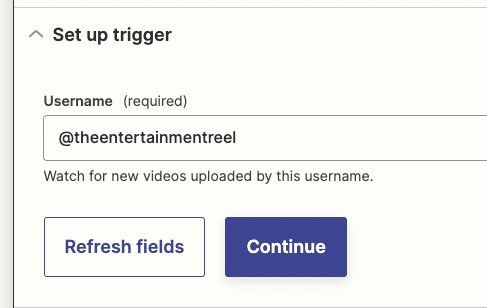 or
or

no matter what, i see:

(and yes, there are videos in the channel as you can see. also, i've tried with other acccounts, same issue)
Any help?
Thanks
Jeremy