This post has been edited by a moderator to remove personal information. Please remember that this is a public forum and to remove any sensitive information prior to posting.
Hi I am new to Zap, enjoying it but find debugging hard across platforms..


my Zap:
trying to create a Youtube trigger to Raindrop.io bookmark zap

two simple steps and the Zap seems to run ok in Testing mode..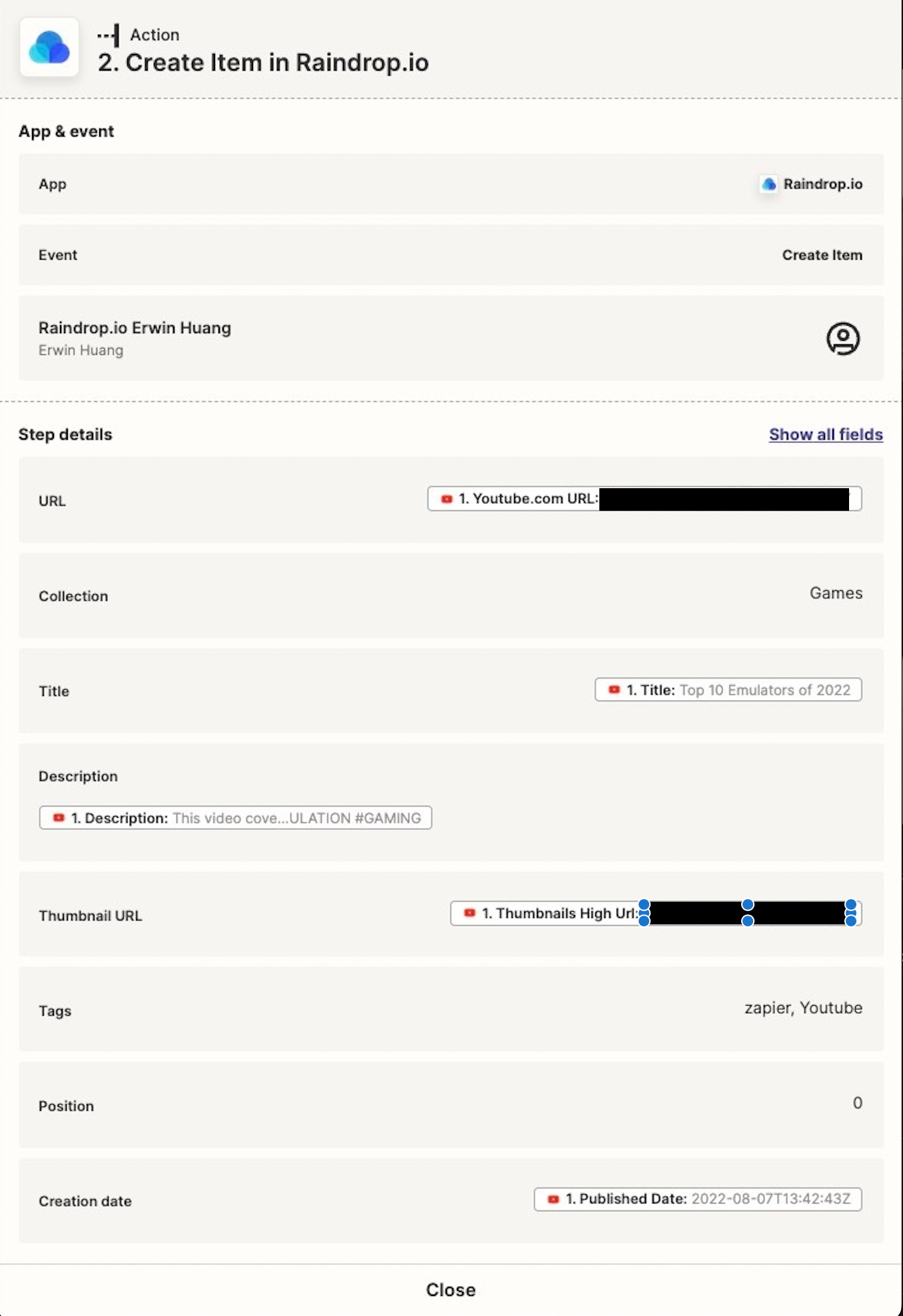 creating the bookmark at Raindrop seems to work ok..  even the thumbnail works. 
however within the content there is a error, seems generated by Youtube
that it detects a automated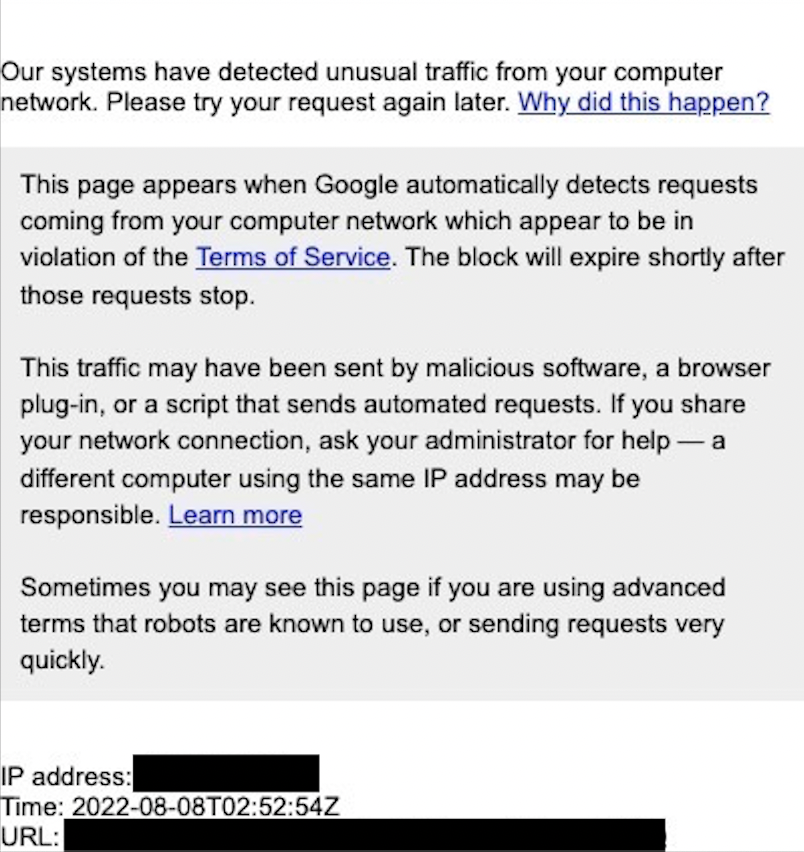 //
"Unusual traffic from your computer network"
If devices on your network seem to be sending automated traffic to Google, you might see "Our systems have detected unusual traffic from your computer network."
What Google considers automated traffic
Sending searches from a robot, computer program, automated service, or search scraper
Using software that sends searches to Google to see how a website or webpage ranks on Google//


Please help, is Google Youtube not allowing the Zap since its automated?