Hi all! 

When I try to connect my WP account to Zapier I get the following error: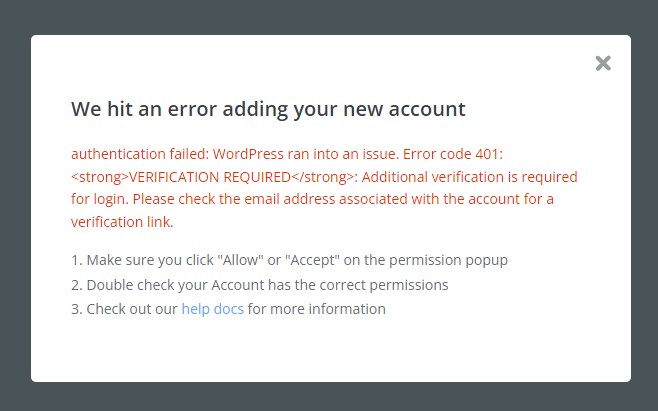 After this error I get an email in my inbox with the following content with a link in it:
The request was flagged as suspicious, and we need verification that you attempted to log in to allow it to proceed. This verification link will be valid for 15 minutes from the time it was sent. If you did not attempt this login, please change your password immediately.

I click on the link to verify that it is me, but sadly, the screen with the error above doesn't change at all. So clicking on the verification link doesn't resolve anything. I also tried this by using an incognito window, but that didn't work either. 

Hopefully someone can help me out with this. I saw similar issues like this in this community, but they didn't provide any solutions. Thank you in advance!