Hello,
My Zap filter in the last step is not working right. Filter in my last step is set so that : Opportuntiy Stage Name exactly match "Pledged", Membership Start Date = does not exist, and Membership End Date = does not exist. Screenshot of the filter rule below.
However i attached a sreenshot with the zap run history and the Salesforce opportunity side by side. In the opportunity, Stage = closed won, and Start Date and End Date exist.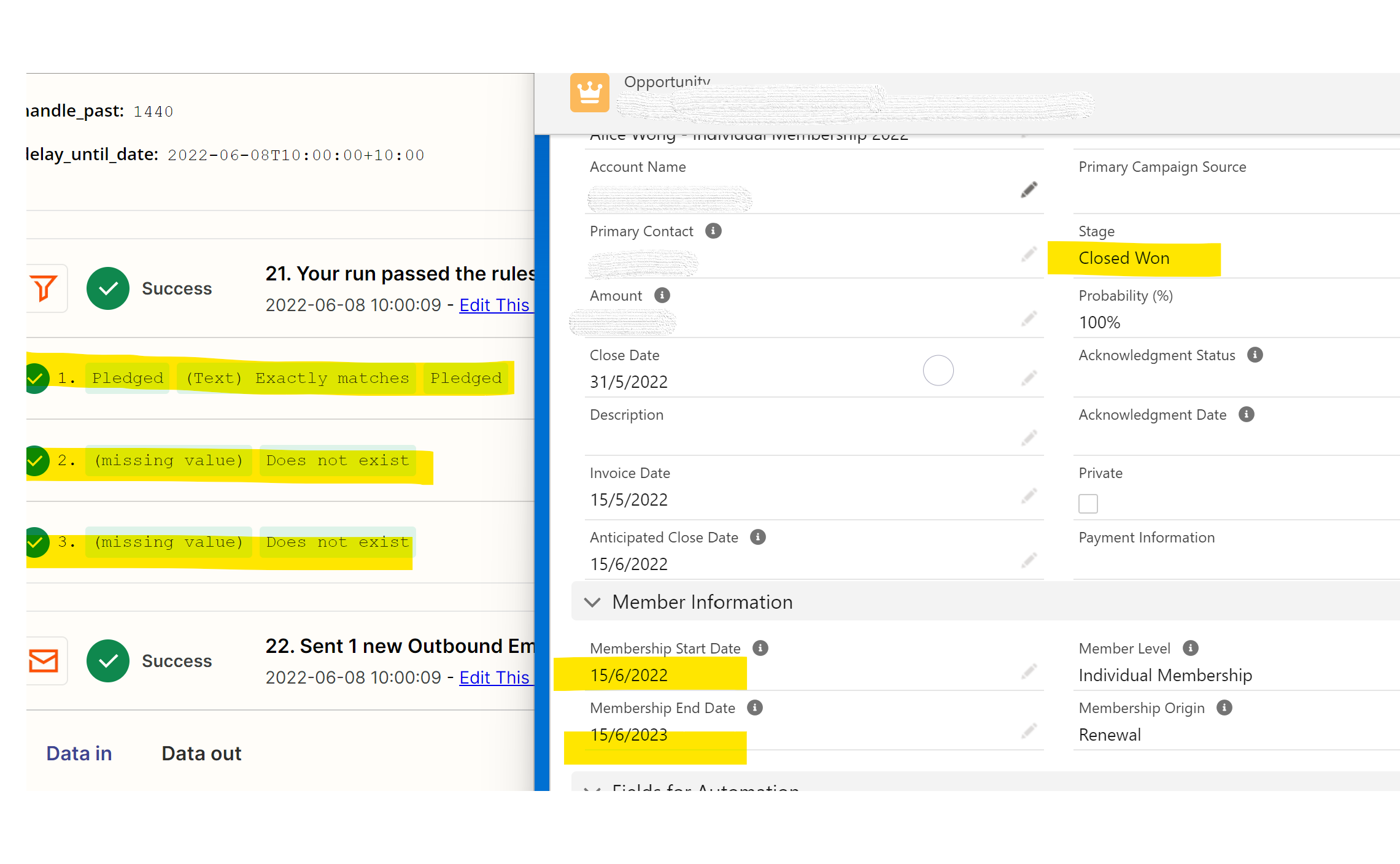 Could I please get some help to review this, because this filter error is happening for the second time.
– Asia Society Australia